On Sept. 10, 2001, William "Bill" Ruth presided over his first meeting as commander of Mount Airy's Veterans of Foreign Wars Post No. 10076. He cut his vacation short to be there.
The next day, American Airlines Flight 77 struck the Pentagon, where Ruth worked as a chief warrant officer in the U.S. Army. He was last seen rushing to the aid of others. Ruth served in the Vietnam War and in Operation Desert Storm during the Persian Gulf War. He also taught social studies for nearly three decades.
On the 20th anniversary of 9/11, the Mount Airy VFW Post was renamed in honor of the commander they lost but never forgot.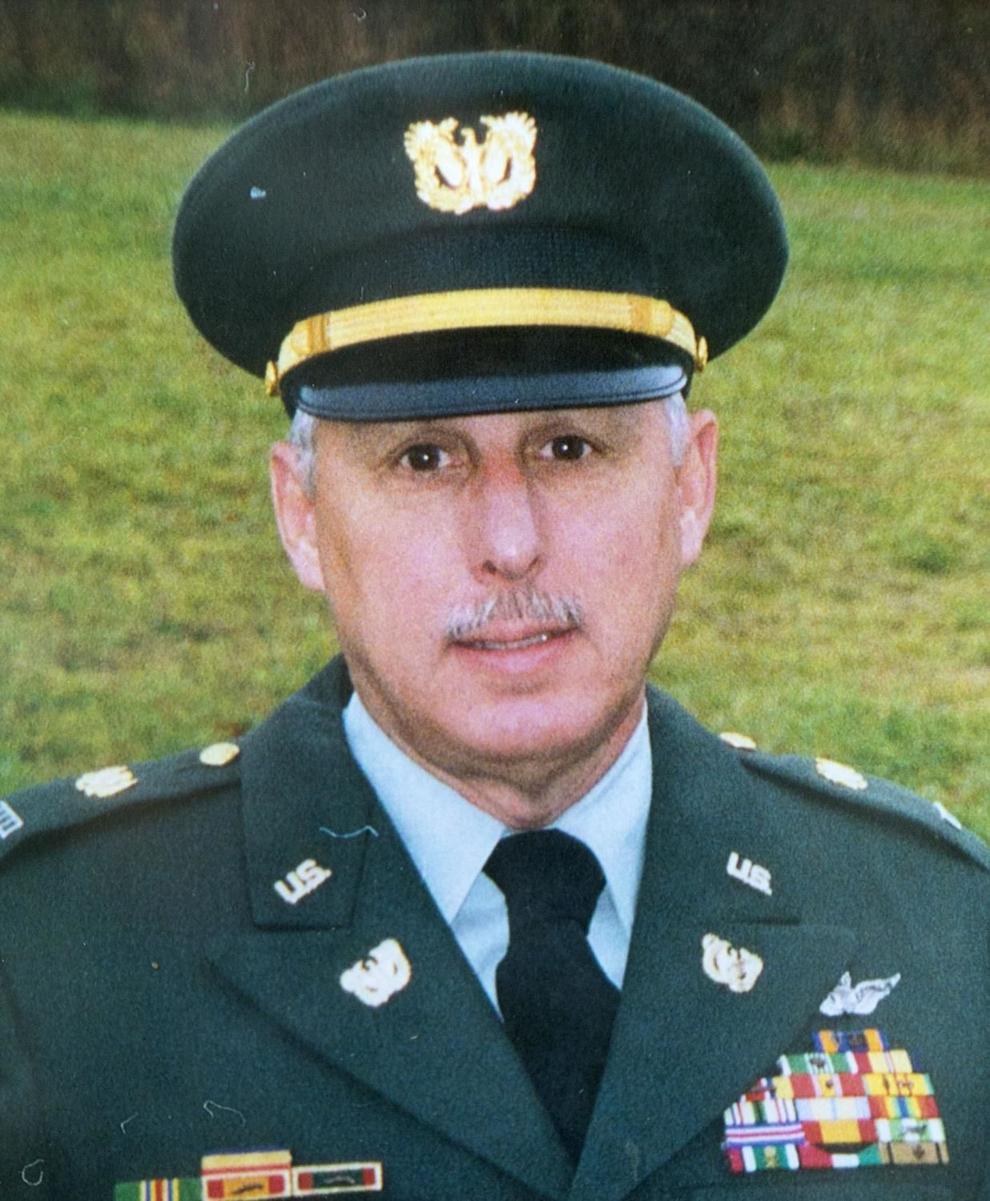 Scores of veterans, scouts and supporters gathered at the Pine Grove Cemetery in Mount Airy Saturday morning to remember 9/11 and give special recognition to Ruth and Lt. Cmdr. Ronald Vauk, another Mount Airy resident who died at the Pentagon. On 9/11, Vauk was serving the second day of his annual reserve duty at the Pentagon as the watch commander in the Naval Command Center.
Chris DeBoy, Vauk's brother-in-law, couldn't be in Mount Airy Saturday as he was at the Pentagon, but told the News-Post Vauk was a "wonderful, special person." He worked at the Johns Hopkins Applied Physics Laboratory in the submarine department. Two months after he died, his wife Jennifer gave birth to their second child, Meaghan.
At the cemetery Saturday, the VFW's national commander-in-chief spoke to the deep loss that 9/11 brought and the meaning behind remembrance.
"We should not solely remember that terrible day because of its effect on us as individuals," VFW Commander-in-Chief Matthew M. "Fritz" Mihelcic said. "Rather, we should remember to ensure that no matter how many years from now, people will say, 'Never forget.'"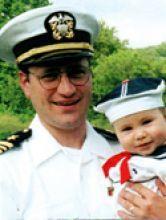 In the days and years that followed, people often ask, Where were you on 9/11? Mihelcic took the question a step further.
"The 'where you were' should become, it must become, secondary to, 'What did you make of it?'" he said. "In the aftermath, did you channel your grief, your anger, your desire for revenge into something positive? Did you promise to never forget?"
Two red, white and blue wreaths bearing the names of Ruth and Vauk were laid before a memorial at the cemetery. Above them, the American flag billowed in a slight breeze under blue skies. "Amazing Grace" sounded from bagpipes, an honor volley burst forth from guns and "Taps" blew from a bugle. Prayers were uttered, hands shook and arms raised in salute.
Less than half a mile away, VFW members and guests then gathered at the Post for the official renaming.
Adjutant Al Pickering, of Post No. 10076, recounted a history of Ruth's service and his final hour.
"Witnesses reported that Bill was actively gathering survivors and leading them to safety, when a cry for help drew him back into the building to assist the unknown person," Pickering said. "Bill was not seen alive again."
Mihelcic remarked some VFW Posts are named for veterans that died in wars from long ago, but it's not so common to see one named for a person who was the sitting post commander at the time of his death.
Post leaders opened the floor to anyone who knew Ruth and wished to speak. Among them was Post No. 10076 auxiliary member Ted Nettles, who Ruth hired as a bartender in the 90s for the VFW.
As Nettles recalls, Ruth wasn't one to hang around the VFW without a reason. If he came in, he usually had a purpose, and he expected things to be a certain way. Bartenders were expected to wear dark pants and white shirts.
"He was very meticulous about the bar, he wanted food in the bar. He loved to cook," Nettles said.
They'd talk about their shared connection to Desert Storm, in which Nettles' son served.
As the microphone passed around, a tall man donning an American flag shirt acknowledged himself as an unfamiliar face.
"I know a lot of y'all are wondering who I am," said Eric Cary, of the Damascus area. "I met Bill when I was 13 years old as a student."
Though Ruth wasn't his teacher, they connected through amateur radio. They developed a bond when Ruth, who served in the United States Marine Corps in addition to the Army, learned Cary's father was a Marine.
For about 10 years now, Cary has come to Mount Airy on 9/11 to honor Ruth's memory. And each year, he learns a little more about the man he looked up to. Cary choked up as he spoke about the way Ruth turned around in the Pentagon to try and rescue one more person.
Darlene Claypoole, who was in a relationship with Ruth when he died, sent her thoughts on the renaming to the News-Post. She couldn't attend Saturday.
"I'm sure he would be so proud to have his name associated with such a fine group that do much for so many," she wrote, though he wasn't one for the spotlight. "I'm sure he is looking down and with a big salute, saying 'carry on.'"
Post Commander Chad Wright only came to Mount Airy five years ago after retiring from the Navy, but he soon found the VFW and learned the story of Bill Ruth.
"Now our name is the CW4 Bill Ruth Post, and our members, we now have a story to tell ... Bill's life story," Wright said. "It's our duty and our responsibility to tell that story to all those that come through these doors."