It's chili mac night at the Frederick Soup Kitchen, and cook Lester Crosby has been at work since noon preparing dinner for approximately 100 people who will fill the room shortly after 5 p.m.
When Crosby arrives each day, he begins cooking in large kettles. As for the menu, he says he fixes "whatever comes to mind that day and I will add a lot of love. We don't turn anyone away. They can even have second and third servings."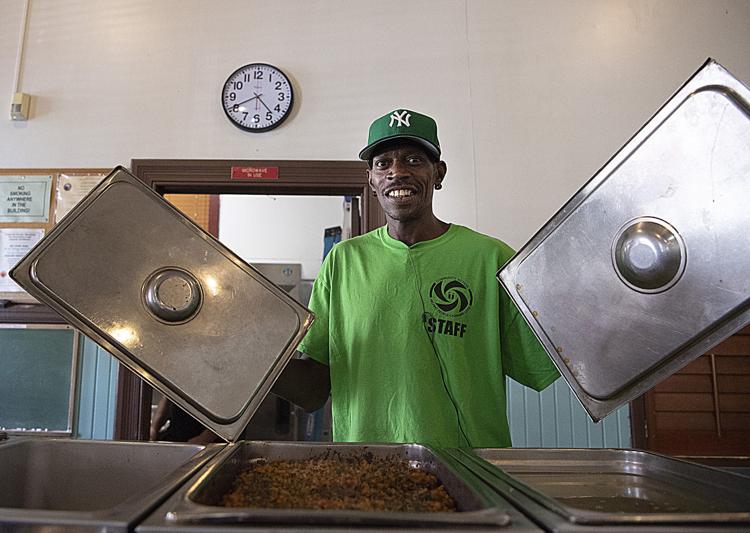 The soup kitchen, one of many services of the Frederick Community Action Agency, provides a free meal every evening, including holidays. Opened in 1984 on South Market Street, the Frederick Soup Kitchen serves more than 2,400 meals a month.
"The Soup Kitchen is an important program because we are not only providing a free, nutritious meal, but also providing an opportunity to perform outreach and engage clients in services like case management, health care and addictions treatment," FCAA director Mike Spurrier said.
The kitchen is staffed by a paid cook and more than 250 volunteers who serve the food to anyone in need. Volunteers include individuals, churches, schools, civic groups and local businesses.
Each day, a small line forms along the building as people wait for the doors to open. Volunteers arrive shortly before the opening.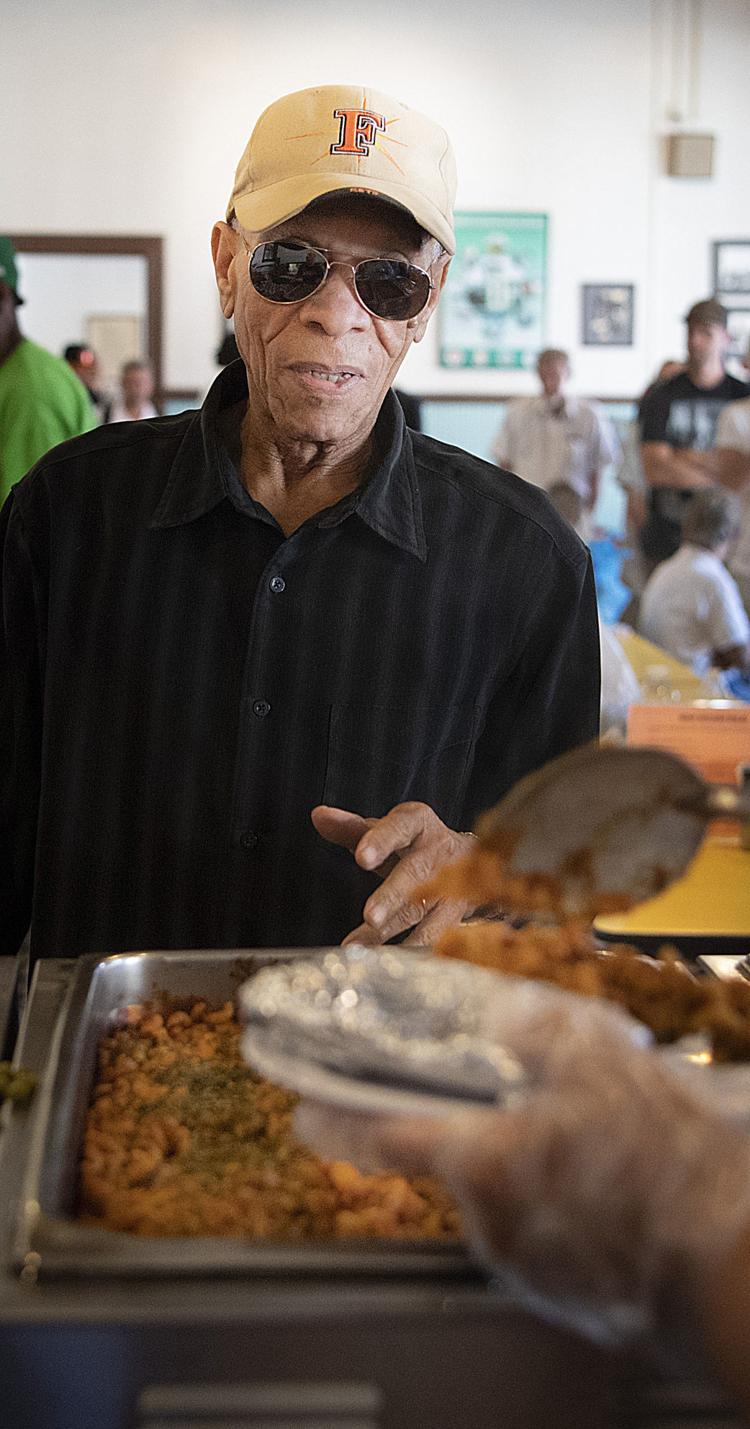 Volunteer Cindy Cantrell, who has helped for 14 years, scoops the evening meal onto a plate and greets the waiting guest.
"Hi, I like your baseball cap," she says, greeting a person passing through the line.
Diana Carrone greets another man with a warm welcome. "Hello, It's good to see you tonight," she says, handing him a tray.
The rest of the large group fills the room in an orderly line and seem grateful for the hot meal.
And when the meal is done, volunteers are there to wash trays and dishes. On Thursday, Mia Collins and Jordan Murdock, students at Middletown High School, were handling this duty on their first night volunteering at the soup kitchen.