Shortly after Barbara Thompson and her husband bought their home in 2007, David Key came over to visit. When he walked in, he looked around and — Thompson will never forget it — concluded, "Eh, it's way too plain."
Not long after that, Thompson came home from a day away with her husband to find that her cousin, a self-taught carpenter, had transformed her foyer into a "beautiful place." At first, all she could do was scream and cry. Then, reality hit.
"I was like, 'Oh, my God, David, you do work in million-dollar homes,'" she remembers saying. "'How much is this gonna cost us?'"
Key's answer was simple: It was going to cost her cinnamon buns.
For the rest of his life, he told her, she was going to make him cinnamon buns on demand. She would call him as they were coming out of the oven — because they both knew it took him 20 or 25 minutes to get to her house — and, when he got there, she would drizzle that icing all over them. Then, he would sit at her kitchen table and eat until he couldn't eat anymore. Before he left, she would give him a piece of aluminum foil so he could take the rest home with him.
For more than a decade, that's exactly what they did. Over the years, Key did thousands of dollars worth of projects in his cousin's house, from the crown molding to the chair railings. When her husband became disabled, he made their home more accessible for him without them even asking him to — all for the cost of cinnamon buns.
"Who does that, you know? Who does that?" Barbara said. "But that was David. And he did it because he loved me."
Key died on June 13. He was 78 years old.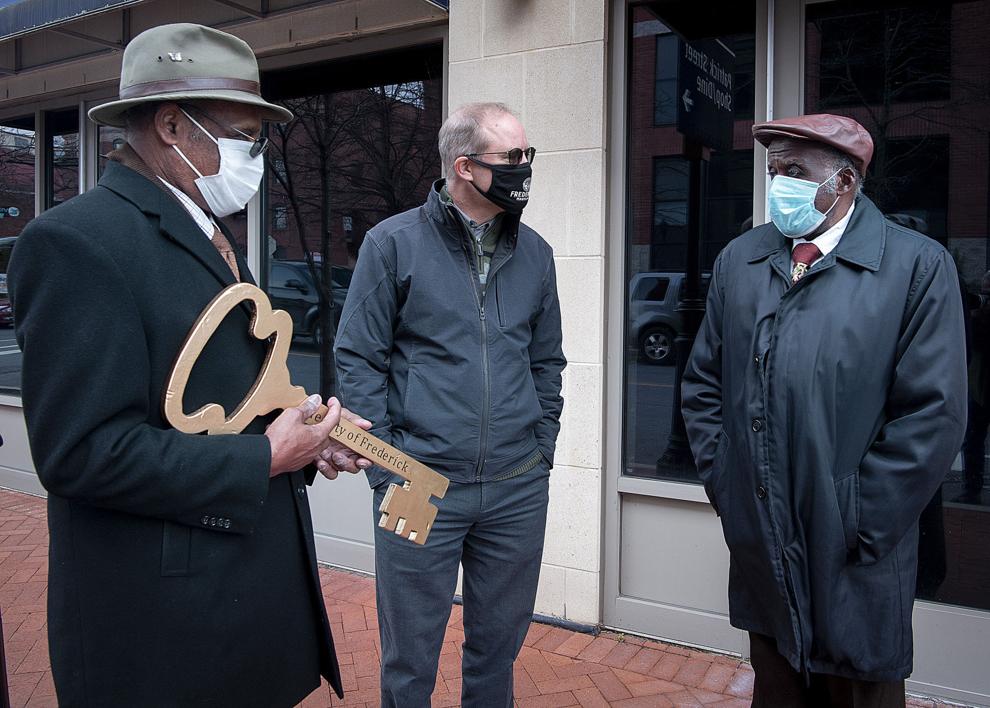 For 12 years, Key served as the de facto face of Frederick's African American Resources Cultural and Heritage Society, serving as its greatest champion and advocate. He visited classrooms and libraries across the county, sharing stories from the years he spent growing up in a segregated Frederick and uplifting the rich, but often overlooked, history and culture of African-Americans in the area.
But the Key in his cousin's story is the one that those who loved him most remember: A man with a quiet, but fierce generosity. Someone who did the incredible without ever asking for — or even considering that he deserved — recognition. He was, Thompson said, the most giving person she'd ever met.
Key's sudden passing left the Frederick community reeling. During a Wednesday afternoon meeting of the city's mayor and board of aldermen, Alderman Derek Shackelford — who has known the Key family for decades — remarked that the AARCH president had left an indelible mark on the city's present and future.
Kim Dine, who served as Frederick's chief of police for more than 10 years, recalled the long discussions he and Key would have about the role law enforcement should play in a community.
And Richard Griffin, Frederick's director of economic development, shared his confidence that Key's life would continue to be a "light for peace, respect and equity" in the community.
AARCH board member Rose Chaney remarked that Key was dedicated to fulfilling the vision of William O. Lee Jr., the late alderman who inspired the creation of AARCH and was Key's longtime friend and — at one point — his teacher. Key's passion, Chaney said, was ensuring that the history of African Americans in Frederick was shared by those who experienced it. He wanted their stories to be an opportunity to broaden understanding of their struggles, accomplishments and resiliency — something, Chaney added, that Key believed was needed for the community to unite and work together to solve the issues of the day.
"David was my dear friend and was truly the wind beneath the wings of the AARCH Society," Chaney said via email. "His wind will continue to be a force as AARCH continues its mission."
Coming up Key
Key's roots in Frederick stretch back to the time he was born. He grew up in a house along Urbana Pike that was constantly filled with the voices of children; his mother, Mary Key, raised eight of her own babies and fostered more than 25. After graduating from Lincoln High School in 1960, Key enlisted in the Army and was stationed in Korea. He later became a successful trim carpenter and started his own business. Besides a shop class in high school, Thompson said he'd never had any official training.
Before Key joined AARCH, he served as president of the Lincoln Alumni Association. Under his leadership, the organization successfully lobbied the Frederick County Board of Education to rename the building that had been known as South Frederick Elementary School for more than four decades to Lincoln Elementary School, honoring its history as the facility that had once housed the only public high school for Black students in the county.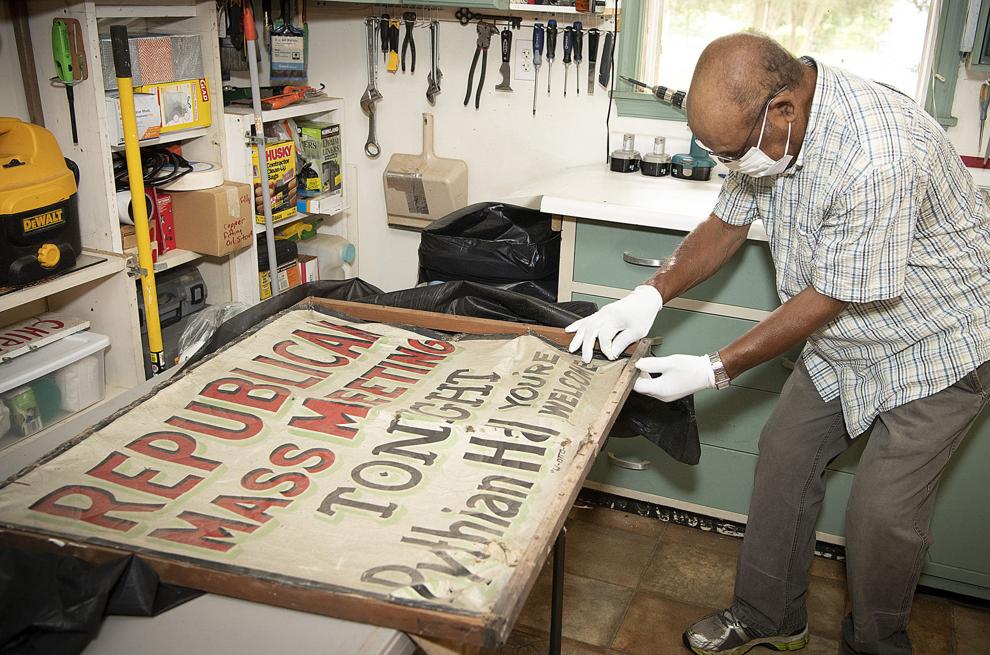 Key's role in the community only grew when he became president of AARCH. Elizabeth Shatto currently serves as executive director of the Heart of the Civil War Heritage Area, but Key knew her as the grandmother of AARCH; shortly after the turn of the century, she helped Lee lay the foundation for what would eventually become the 501©(3) nonprofit. She credits Key for making AARCH the strong, viable organization it is today. It's a hard thing for all-volunteer organizations to compete against nonprofits with professional staff members for grant money, she said, but Key had the wisdom and patience to propel AARCH forward.
"He wasn't a big talker. But when he had something to say, the room quieted and listened," Shatto said. "And we listened because we knew he had thoroughly listened to all the voices in the community around him before he chose to speak."
What you need to know
In 2023, a longtime dream of AARCH will be realized when the Heritage Center opens in what was once a cycling center in the parking garage on East All Saints Street in downtown Frederick. The center will amplify the mission of AARCH by hosting exhibitions, displays and other programming that tell the story of Frederick's African-American community. Without Key's leadership, AARCH may have secured the resources needed for the center eventually, Mary Mannix said — but it almost certainly would not have been able to do so within two decades of it becoming a nonprofit.
Mannix, manager of the Maryland Room at the C. Burr Artz Public Library in Frederick, could go on about what Key did for AARCH and the Frederick community. In fact, she said, she could probably write a dissertation about that if given the time. But shortly after his death, that wasn't what she wanted to talk about. Instead, she wanted to share her memories of who Key — one of her dearest friends in the world — was as a person.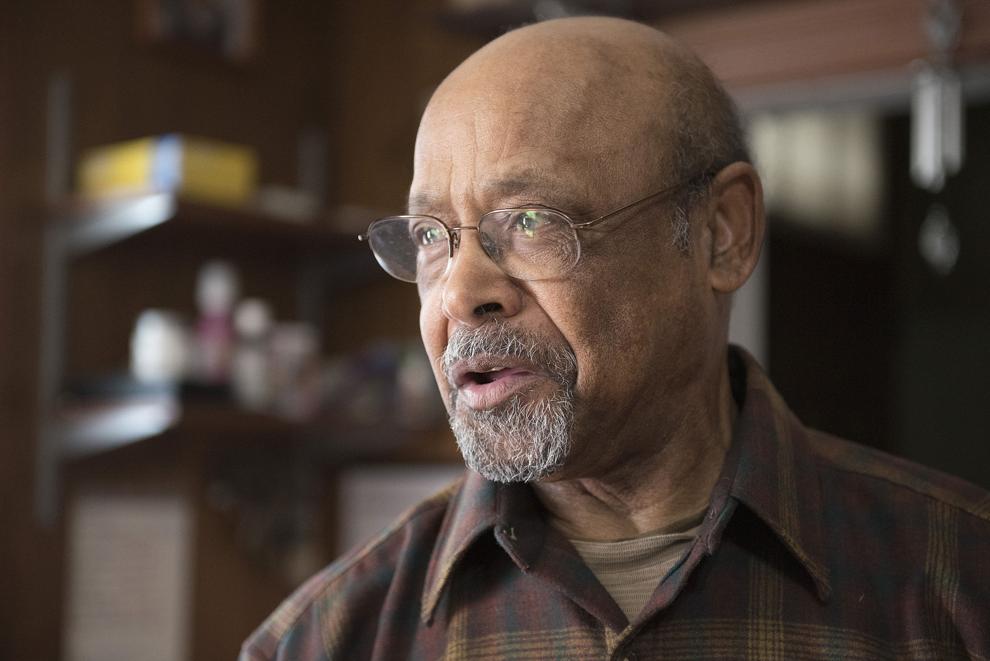 So, here's what she wants you to know.
First, Key was an incredibly private individual. Yes, he was remarkably charismatic and could wear a suit like nobody's business, but he would often tell her that he was very shy. And yet, he readily gave up time that he could have spent alone to share stories of the years he spent as a young man, growing up in Frederick County.
Second, Key believed in the power of conversation. Before he died, he had asked Mannix to try to find a white person who had been attending Frederick High School the same time as he had been attending Lincoln High — he wanted to hear about what their experience in high school had been like and whether they had understood how different things were for the Black kids at Lincoln. If we all just talked to each other, Mannix said, Key thought we could fix some of what was wrong in the country, even if it took some time.
Third, Mannix wants you to know that her friend was not a historian. She's heard people refer to him as such in the past and she thinks it demeans what he did for the county.
"I have two degrees in history, I'm a public historian," she said. "Just calling David a historian doesn't look at what David actually was doing as a communicator — as someone trying to connect the communities, someone trying to make AARCH successful."
There's a moment that Mannix remembers so clearly from three years ago. It was Sept. 15, 2018, the night that "The Tale of the Lion: Our Voices, Our Stories" — a documentary about the memories of the oldest members of Frederick's African American community — premiered at the Weinberg Center for the Arts. The theater was packed, with those who had participated in the film seated in the front as the guests of honor. But Key — shy, private Key — stood at the front of the room and introduced the film that he had helped AARCH board member Ingrid Palmquist create.
In a message, Palmquist shared her own memories of Key. He was a beautiful person, she wrote, who had a profound influence on the Frederick community. He was a gentle man with a powerful heart, who built bridges and brought people together. He looked closely, she wrote, at the subtlety and wonder in the natural world and all of life.
"He made the world a better place," she concluded. "With his kindness, wisdom, and perseverance, he encouraged all of us to do the same."