David Copeland has been teaching the fast-paced, strategic art of fencing for more than 20 years in Frederick through the classes offered by the City of Frederick's Department of Parks and Recreation.
Copeland has competed nationally and has been teaching for about 27 years total. Each year, he also offers a weeklong fencing summer camp in June through the Frederick County Parks and Recreation Department.
"I took to fencing like a fish to water," said Copeland, head instructor and owner of Out of Nowhere Fencing. "Once I tried it, I never wanted to do anything else."
Copeland's studio is in Harpers Ferry, West Virginia, but he travels to offer classes in Frederick and Berryville, Virginia.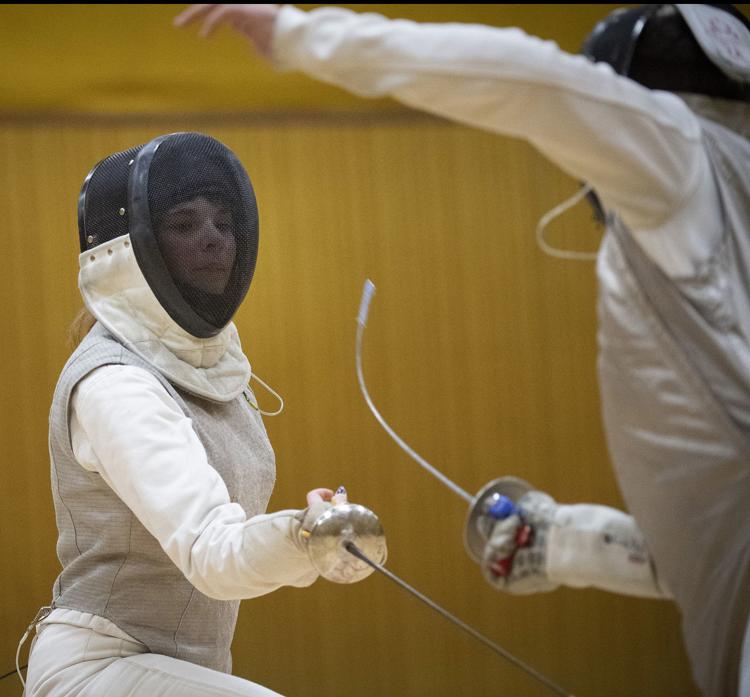 Most recently, the classes in Frederick have been held at the Trinity Recreation Center on Stadium Drive. The classes are divided into 12-week sessions offered year-round for students from age 9 through adult.
Each Wednesday, the first class of the evening is the 9- to 12-year-old youth class, followed by the 13-year-old to adult class.
"Fencing keeps your mind engaged all the time and is a sport you can do for the rest of your life. It keeps your mind sharp and your body limber and it's never boring," he said. "It's like being in a live video game. It's fast and exciting."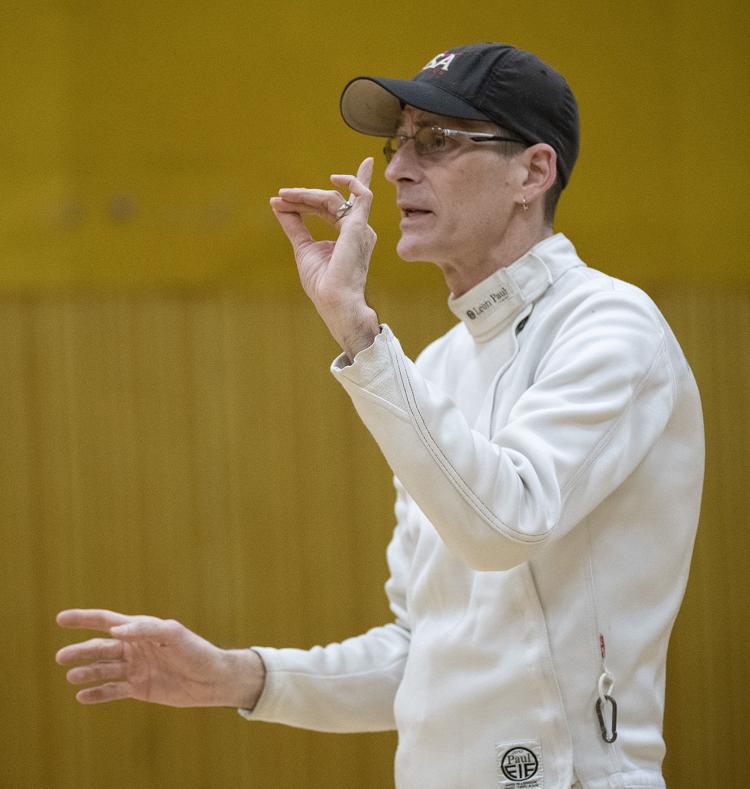 Three forms of fencing are taught.
The ancient art of fencing with foil taught today is based on the rules of dueling, but uses an electronic scoring system. A fellow student fencer serves as referee.
The scoring system tracks the number and location of contacts each opponent's foil, or sword, makes onto the metal suit the competitors are wearing.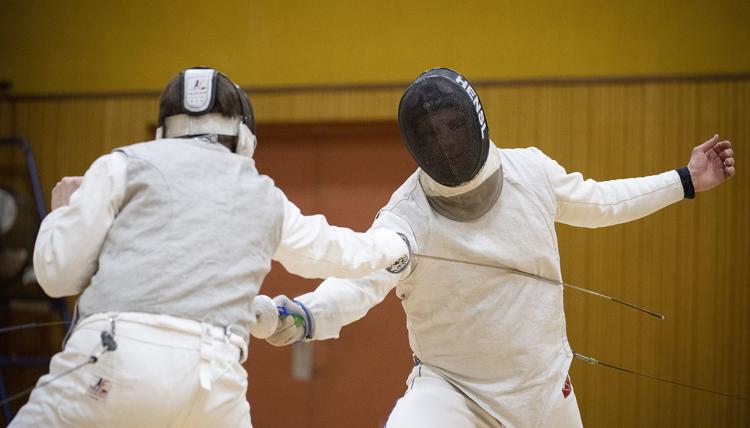 Foil scores only upper torso contacts; epee scores contact with the entire body and saber scores only contact above the waist.
One of the most difficult things to understand in fencing is the rule of right of way. This rule was established to teach swordsmen how to stay "alive" in a duel. Right of way is the differentiation of offense and defense made by the referee.
"Fencing is a wonderful sport that works the body and mind," said Copeland's wife, Annette, who has been involved in fencing since she was a child. "It is like physical chess at 200 miles an hour. People who love strategy games, love fencing. No two bouts are ever the same. It's an excellent sport for families to do together. We have husbands and wives that fence. Brothers and sisters, parents and kids, grandparents and grandchildren."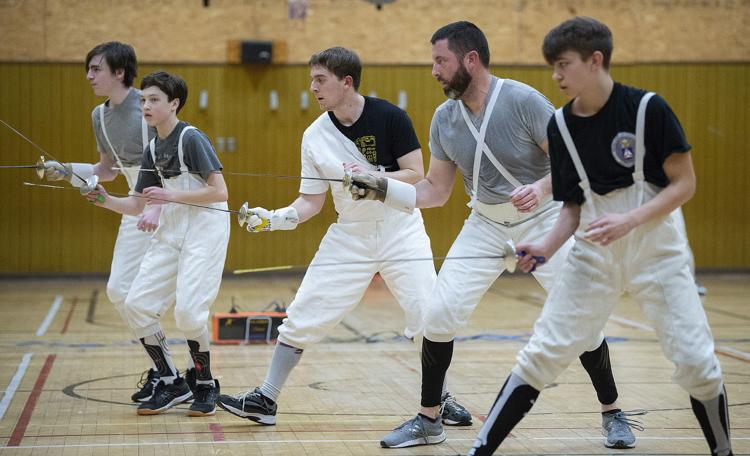 Fencing takes strategy and quick reflexes. Your opponent can attack you in any number of ways and your defense needs to come in a split second, and in the next split second, you've got to make your attack.
The opponents are each tethered by a wire while competing on the strip, or fencing area. Before each bout begins, opponents salute each other and "en garde" is called by the referee.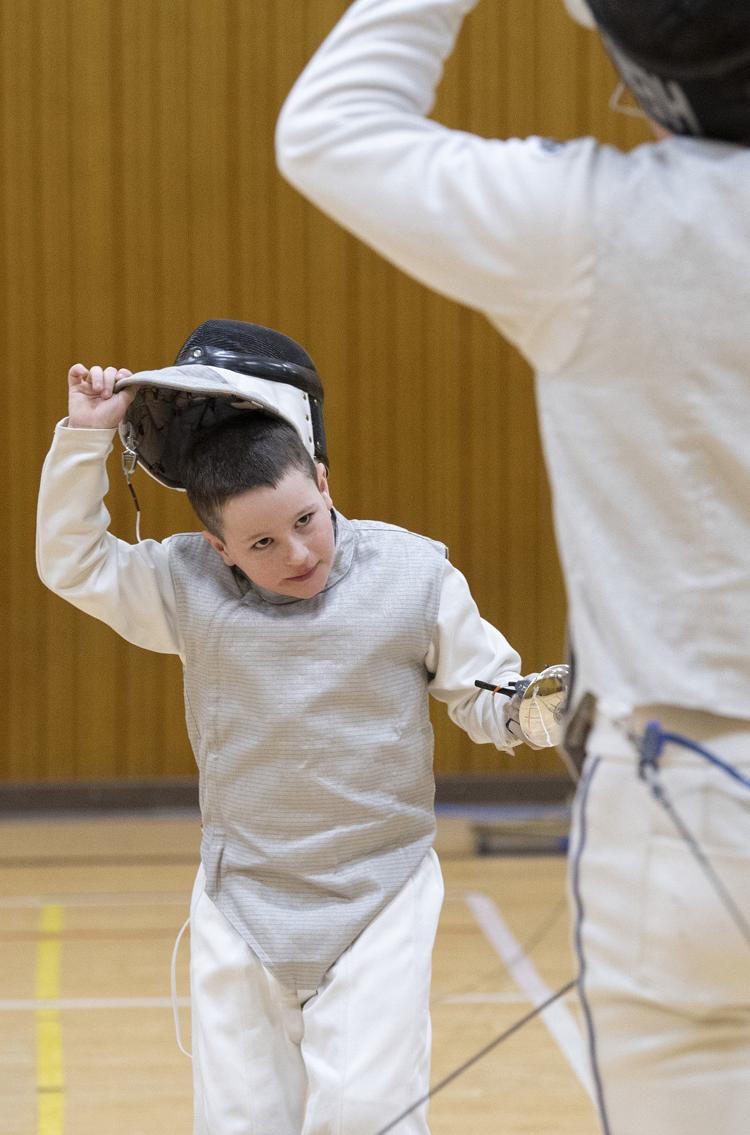 "I love the fun of the sport and being able to handle the sword," said McCabe Hand, 9, who just finished the beginners class and has entered the youth class.
Between the two classes on Wednesday, students lined up and practiced their footwork, an important part of the sport. The students drill with their foils lifted by advancing and retreating across the gymnasium to Copeland's commands.