Somewhere tucked away, behind the structures that serve as main characters in the play known as East Patrick Street, sits a building.
It's not big. Some would even say it's unassuming. You have to walk down an alley to get to it. Three errant blinks and you'll pass it by without even knowing as much, something like a disappearing act to which someone could have changed the ending if they only knew a story existed.
It's the tale of Area 31, a building that housed the ins and outs of an art collective for nearly a decade. Some know it as a space that screened really, really cool movies. Others know it as one of the few concert venues in Frederick where bands could truly be themselves. To its owner, Mike Peters, it's a place to store movie equipment sometimes rented out to those who needed it.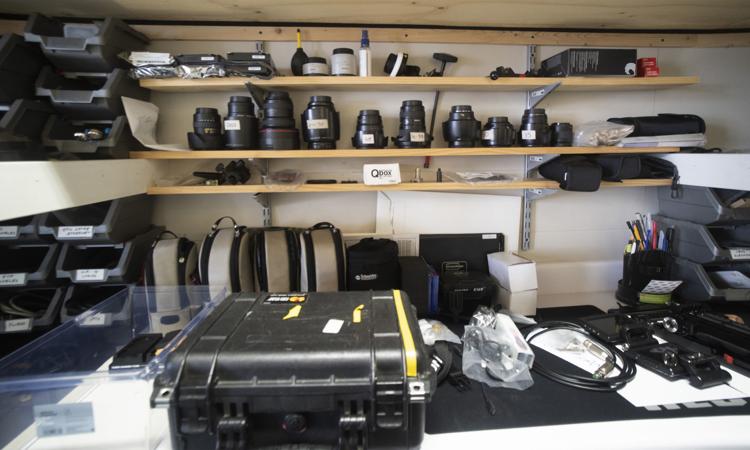 Or, well, that and a spot for an espresso machine that makes some killer coffee.
Either way, and despite its current place in people's hearts, it's readying itself for a shutdown after nearly 10 years in business. A film series that continues Friday with a screening of "Three Identical Strangers" and will feature "BlacKKKlansman" in December and "Children Of Men" in January will mark its final days as the home base for the group. A final goodbye party of sorts is still being planned before Area 31 shuts down for good by February.
"I think they will be talking about Area 31 in 20, 30 years from now," said Roy Ghim, a local arts stalwart who has worked on many projects with the collective. "There's always this question mark about the viability of the commitment to be able to support the arts deeply in Frederick. I think there is a surface-level commitment, and I don't want to denigrate those efforts, but we need places where we can have indie cinema — it just makes an area that much more culturally neat and vibrant.
"With the current iteration of Area 31," he added, "it has a special place in time. There was a very neat speakeasy element to this. People in the know could pack the place."
And that they did, time and again, for both movies and music. But come February, they won't be able to do that, at that space, for quite some time — if ever again.
Providing a service
Mike Peters just wanted a place out of which he could rent video production equipment. The year was 2010 or 2011 — he can't remember for sure — and the New Jersey native was asked to put his name on the lease for the building. The collective already existed before he came along, he said, but he, along with the group, viewed the building as a type of headquarters for independent art.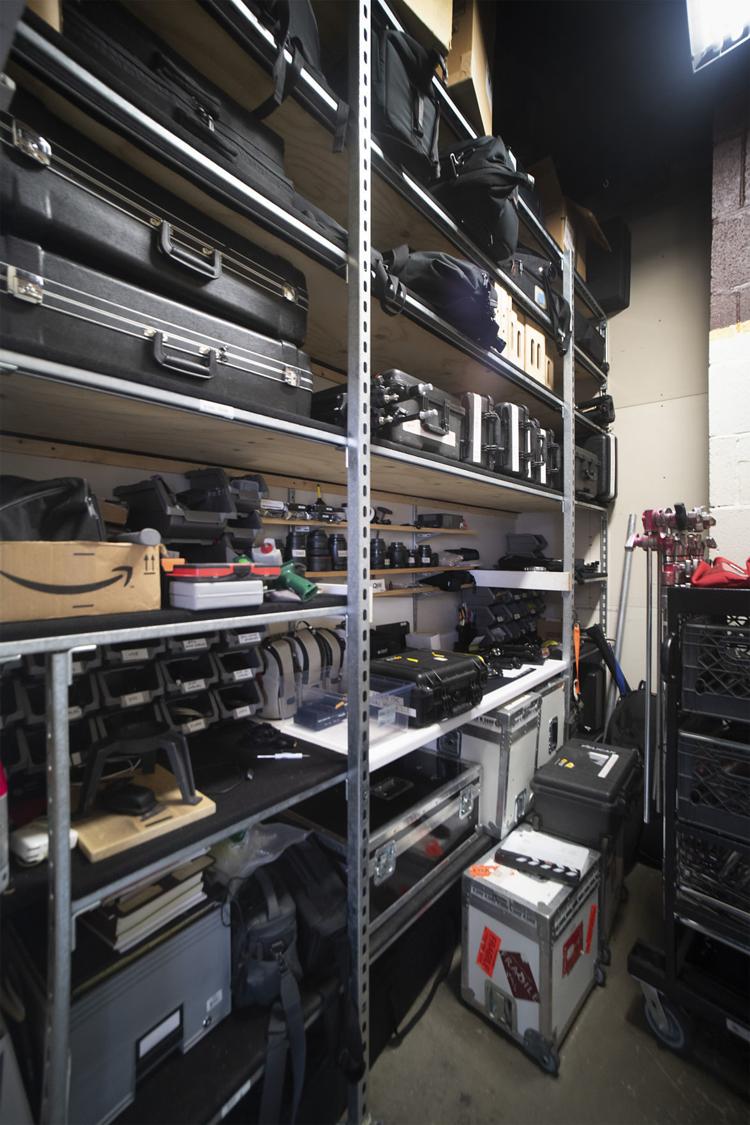 The name, Area 31, came to them as a play on Area 51, the highly classified air force facility in Nevada at the helm of wildly secretive speculation that has leaned heavily on extraterrestrial existence for decades. While the name was somewhat of a lark, it also embodied what made Area 31 so unique: Very few people knew exactly what its function was and when you coupled that with the difficulty behind finding its physical location, speculation about its existence grew as its popularity did the same.
"The thing was, we knew it had to be a place where people could try things out," Peters said on a recent cold Saturday morning while sitting in the building's main space. "We wanted to show things that wouldn't fit into a neat slot and when we started, we asked ourselves, 'How can we benefit the art community?'"
It turned out that his answer would be to provide a hub for those who wanted to create. At the end of the day, Area 31 ended up as the only space in Frederick where at least three major aspects of the community could breathe as galleries were organized, movies were shown and concerts were performed.
One of the most celebrated events the venue ever produced was a screening of the film "Embrace of the Serpent," which went down in April of 2016. Peters and Ghim both cited that as one of their favorite memories of the space, with the latter describing the setting as a packed house.
Samuel Tressler, who was a member of the collective and played a big role in bringing independent cinema to the space, explained last week how important he felt the film screenings were to Frederick and the evolution of its arts scene. Currently attending clown school in France, he noted via email how much of himself he put into establishing Area 31 as a go-to place for those wanting to support creativity in the area.
"I really loved getting to share a bit of my heart through the films we programmed," Tressler said. "I am such a nerd for film as a cross between art and entertainment and would get so excited to see the excitement in others when they found new gems through what we played. Showcasing local film work acted in the same way. I hope we inspired a lot of people, both fans of films and creators."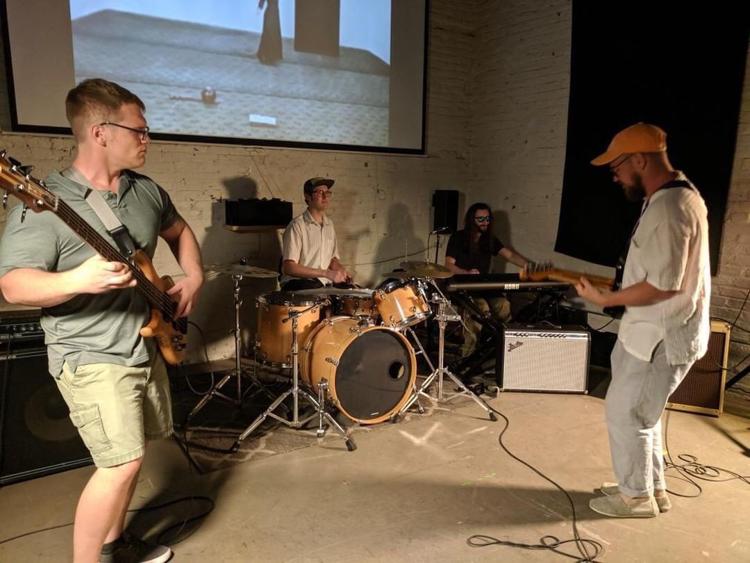 Danniel Knight II, leader of local band Sunniva, echoed Tressler's sentiment. Having described Area 31 as the place his band has played the most throughout the years, he also noted that he's not sure his band would be where it is today without the ability to perform at the soon-to-be-shuttered venue.
"It was a good space to get comfortable playing and develop our own sound," Knight said. "And it was a good place to really grow. If that venue wasn't there, that would have cut down on a lot of the opportunities for us to play. There was no pressure — it was always warm and friendly. It was like a house party that allowed for more comfortable artistic expression.
"Not many people knew about it," he added. "It was a cool spot like that. It was like, if you knew about it and you went there, it was a great time. Sometimes, I'd post something online and only certain people would understand what I was saying. Some people would be like, what is this? What is Area 31?"
What's next?
While the future of Area 31 at 31 E. Patrick St. might be nonexistent, the future of the collective behind Area 31 is very much alive. Rumors have been swirling about potential spaces that could replace the current location, though nobody quite knows for sure what's real and what's not. Peters, for his part, is particularly mum about what may or may not happen next.
What is known for sure, however, is that he decided to say goodbye to the current address because of a spike in rent. It just didn't make financial sense to continue doing what they were doing while paying what the landlord was asking for once February comes around.
Regardless of what lies ahead, though, there's no mistaking how much the place will be missed, according to those who knew about it and frequented it. Ghim, who also proclaimed the space as the "unofficial headquarters of the 72 Film Fest," said he will always hold it dear when it comes to memories he's made in the art scene around town.
"I think people will miss this after it's gone," he noted. "It had this center of gravity to it and I think it's gonna be hard to replace. They've done so much to promote indie film here. I've seen them for a number of years do these stellar projects, like Cinemondays — they were showing things that were more cutting edge than some of the neat cult classics they do for the Flying Dog series. What Area 31 was doing was a whole other beast."
Tressler had a similar take.
"It's bittersweet," he added. "I have been wanting to explore some studies and inspirations out of the country so I was planning a move when I heard of the rent spike. Area 31 has become a staple in Frederick, especially for me after working out of there for six years making my feature, running the rental house and managing space rentals. It was surprising to think it wouldn't stay around indefinitely."
Peters, meanwhile, was more succinct in his reflections.
"It's time to move on," he said while holding a cup of coffee. "It's primary purpose was to rent equipment, but we've always asked how we could be of service to the arts community."
"So," he concluded, "I hope we did that."
And most would argue they did — even if its supporting role stature meant you had to read the credits to know its name.
Follow Colin McGuire on Twitter: @colinpadraic.