Frederick presents challenges for car-free living, not having extensive public transportation or a downtown grocery store, but some new downtown developments are making it possible for people to adopt at least a vehicle-light lifestyle.
That's an increasingly popular choice, said Richard Griffin, economic development director for the city. He sees a growing number of residents in Frederick who try to live a car-free existence by day, but who may drive in the evening or over the weekend. Many walk to work downtown, walk to lunch or dinner and even walk to entertainment. To support that, he said, a number of downtown employers have installed bike racks, lockers and even showers in their facilities to encourage use of alternative forms of transportation.
And the newly renovated historic townhomes on Whitehill's Row take the possibilities of vehicle-light living in Frederick to a new level, given their proximity to the MARC trains that carry commuters to Washington, D.C., every day, as well as intra-city bus lines that run to grocery stores and other shopping locations.
Whitehill's Row is nestled in between the MARC train station and McCutcheon's Apple Products. The row homes are only 300 feet from Carroll Creek Linear Park, which attracts residents and tourists alike with its water fountains, public art displays, summer concerts and endless photographic possibilities.
The six houses that make up Whitehill's Row were originally built before the Civil War and are being extensively renovated. They range in size from 1,880 to 2,590 square feet, with three or four bedrooms and three full bathrooms. The units are priced in the $500,000s. One has sold, and one renovated unit is on the market. Two more units will be completed in the next couple of months; the last two are expected to be completed by fall. They are being sold by SWC Realty of Maryland.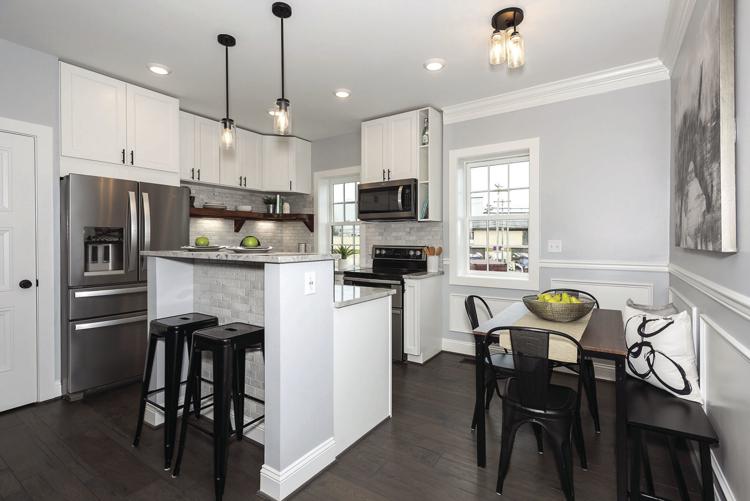 Whitehill's Row residents will be only a few steps from several popular craft breweries, including Attaboy, Idiom and Smoketown Brewing Station, where folks can indulge in ales, stouts and lagers without having to worry about driving home.
The creek also provides walkable pathways to nearly all that downtown has to offer, including locally owned specialty shops, award-winning restaurants and historical sites.
"You could literally live here like you would in Washington, D.C., and not have a car," said Michael Gordon, one of the developers behind the renovation of the historic properties. "You could work in D.C. from here and not have a car. You've got public transportation and you can walk to anything you need. Whitehill's Row is on the front porch of the city."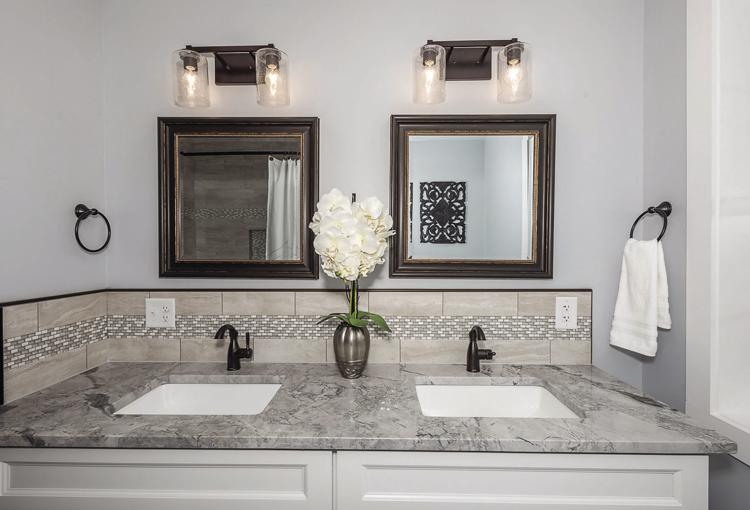 As the developers anticipate that most prospective residents will want cars for at least weekend and evening driving, each of six renovated row homes will have a deeded parking space in front and a private driveway in the backyard that can accommodate two vehicles per home.
"You are not going to have to fight over parking spaces here," said David Bauer, a developer working with Gordon to renovate and market the homes.
Yet for being so close to multiple amenities, it is a very peaceful area, Bauer noted. "I think that we have a prime location in a rejuvenated area of downtown Frederick that is not congested and you are not dealing with all the traffic."