Things are heating up at Warehouse Cinemas and it's not just the recliners. The cold weather is upon us and we are warming it up with some new films on the screen. This weekend, we're featuring "Honest ," "The War with Grandpa," "Love and Monsters" and "After We Collided."
Liam Neeson puts the FBI in the hot seat, when he gets double-crossed by corrupt FBI agents in the new film "Honest Thief," which is being featured in our sound experience Dolby Atmos auditorium.
Robert De Niro continues the fight with his grandson over his new territory in the #1 box office movie, "The War with Grandpa."
Two new romance films heat up the screens with "Love and Monsters," where action meets romance, and "After We Collided," which is the sequel to the film "After" based on a series of novels that evolved from One Direction fan fiction.
---
Honest Thief (PG-13) – DOLBY ATMOS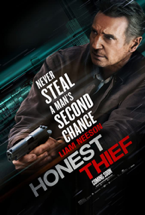 Wanting to lead an honest life, a notorious bank robber turns himself in, only to be double-crossed by two ruthless FBI agents.
Director: Mark Williams
Writers: Steve Allrich, Mark Williams
Stars: Liam Neeson, Kate Walsh, Jai Courtney
---
The War with Grandpa (PG)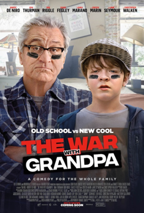 Peter is thrilled that Grandpa is coming to live with his family. That is, until Grandpa moves into Peter's room, forcing him upstairs into the creepy attic. And though he loves his grandpa he wants his room back – so he has no choice but to declare war. With the help of his friends, Peter devises outrageous plans to make Grandpa surrender the room. But Grandpa is tougher than he looks. Rather than give in, Grandpa plans to get even.
Director: Tim Hill
Stars: Robert De Niro, Uma Thurman, Rob Riggle
---
Love and Monsters (PG-13)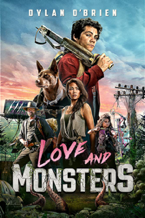 In a monster-infested world, Joel (Dylan O'Brien) learns his girlfriend is just 80 miles away. To make the dangerous journey, Joel discovers his inner hero to be with the girl of his dreams.
Director: Michael Matthews
Stars: Dylan O'Brien, Jessica Henwick, Michael Rooker
---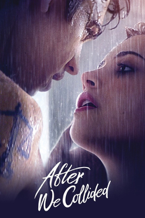 Based on the 2014 romance novel of the same name, this follows the love life of two young adults. A young woman finds herself struggling with her complicated relationship with her boyfriend and faces a dilemma that could change their lives forever
Director: Roger Kumble
Stars: Josephine Langford, Fiennes Tiffin, Louise Lombard
---
Other movies this weekend at Warehouse Cinemas
- This sponsored content from our partner, Warehouse Cinemas, has been approved by the publisher.