Epic and unconventional battles are happening at the box office this week, with "Honest Thief," "War with Grandpa," and "Love and Monsters."
The battles continue this weekend with Robert De Niro battling it out with his grandson over his new territory in the #1 box office movie, "War with Grandpa." Liam Neeson, playing a notorious bank robber who takes on a couple of double-crossing FBI agents in the new film "Honest Thief," featured in Dolby Atmos, an audio technology that allows you to experience multi-dimensional sound. And a love-stricken romance takes actor Dylan O'Brien on an adventure to battle against monsters in "Love and Monsters."
---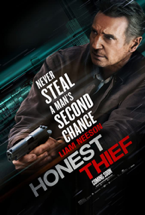 Wanting to lead an honest life, a notorious bank robber turns himself in, only to be double-crossed by two ruthless FBI agents.
Director: Mark Williams
Writers: Steve Allrich, Mark Williams
Stars: Liam Neeson, Kate Walsh, Jai Courtney
---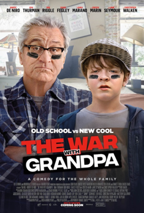 Peter is thrilled that Grandpa is coming to live with his family. That is, until Grandpa moves into Peter's room, forcing him upstairs into the creepy attic. And though he loves his grandpa he wants his room back - so he has no choice but to declare war. With the help of his friends, Peter devises outrageous plans to make Grandpa surrender the room. But Grandpa is tougher than he looks. Rather than give in, Grandpa plans to get even.
Director: Tim Hill
Stars: Robert De Niro, Uma Thurman, Rob Riggle
---
Love and Monsters (PG-13)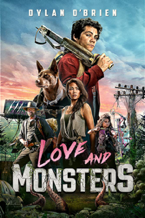 In a monster-infested world, Joel (Dylan O'Brien) learns his girlfriend is just 80 miles away. To make the dangerous journey, Joel discovers his inner hero to be with the girl of his dreams.
Director: Michael Matthews
Stars: Dylan O'Brien, Jessica Henwick, Michael Rooker
---
Other movies this weekend at Warehouse Cinemas
The "Nightmare Before Christmas" (PG), "Harry Potter Prisoner of Azkaban" (PG), "Harry Potter Goblet of Fire" (PG), "Tenet" (PG-13), "Unhinged" (R), "Hotel Transylvania" (PG), "A Nightmare on Elm Street" (R), "Alone" (R), "Back to the Future Trilogy" (PG-13), "On the Rocks" (R), "Hocus Pocus" (PG) and "Possessor" (NR).
- This sponsored content from our partner, Warehouse Cinemas, has been approved by the publisher.