BALTIMORE — The final sequence of Saturday's Class 1A boys soccer title game left Logan Malone speechless. Yet, it was eerily familiar.
For the second straight year, it was a tie contest in overtime between his Brunswick side and Fallston, with the next goal to decide the state championship. And for the second straight year, the ball landed at Malone's feet.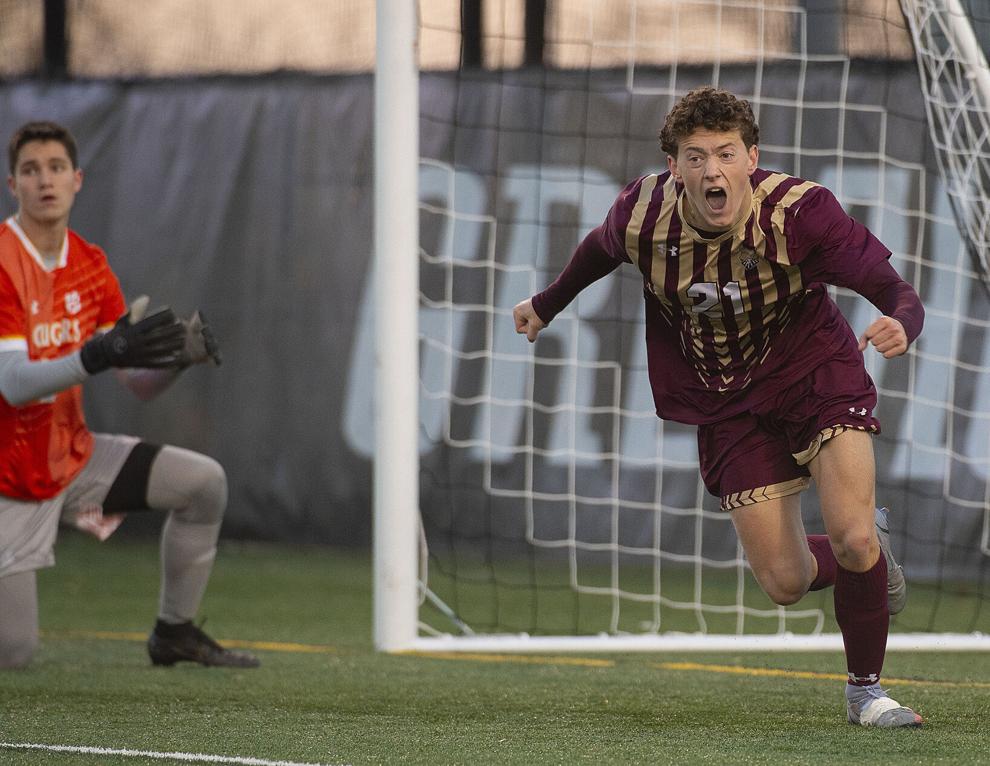 In Photo: Brunswick Boys win State 1A Soccer Championship.