Living in infamy for the foreseeable future, 2020 was quite the year. And like pretty much everything, 72 Hours did not avoid its wrath.
On March 26, the weekly publication ran for the last time as a separate tabloid, getting smaller and thinner in the weeks leading up to the eventual switch to the broadsheet form readers have seen in the paper for the past nine months.
It made sense. COVID-19 put a hard and fast stop to all in-person events and a countywide shutdown that made even going to restaurants and bars completely out of the question. There was no need for a multi-page publication letting people know what was going on around town, as pretty much nothing was going on — at least not in person.
As readers of the pared down section will notice, those in the local arts and entertainment community made due by holding virtual performances and creatively sprucing things up like adding inspirational quotes words on the marquee outside of the Weinberg Center for the Arts.
Through it all, 72 Hours persisted, too, with every story maintaining a local or regional focus that showcased the talent, drive and ambition of those in the hard-hit arts and entertainment community. So it seems only fitting to revisit some of those stories as we bid farewell to 2020 with hopes of a better 2021.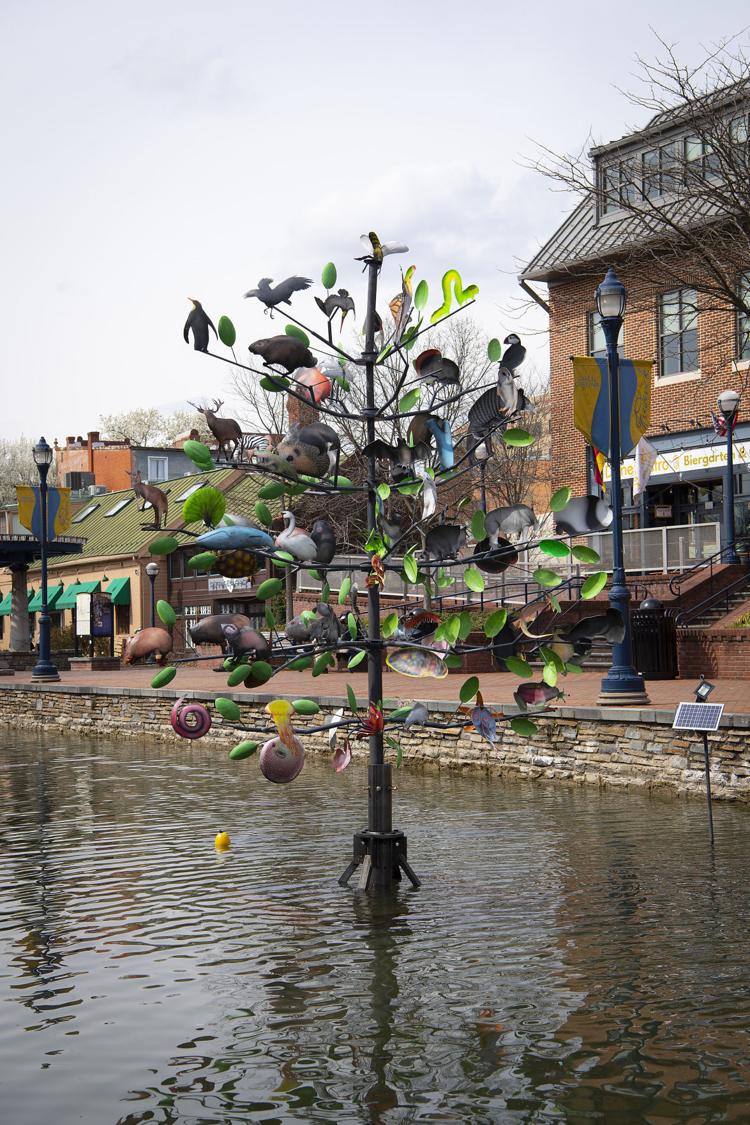 Public art
While indoor art galleries took a hit for awhile, outdoor public art projects thrived in Frederick County in 2020.
Local organizations made sure of this, carrying out a litany of projects starting with the pre-pandemic kinetic sculptures that adorned Carroll Creek last winter.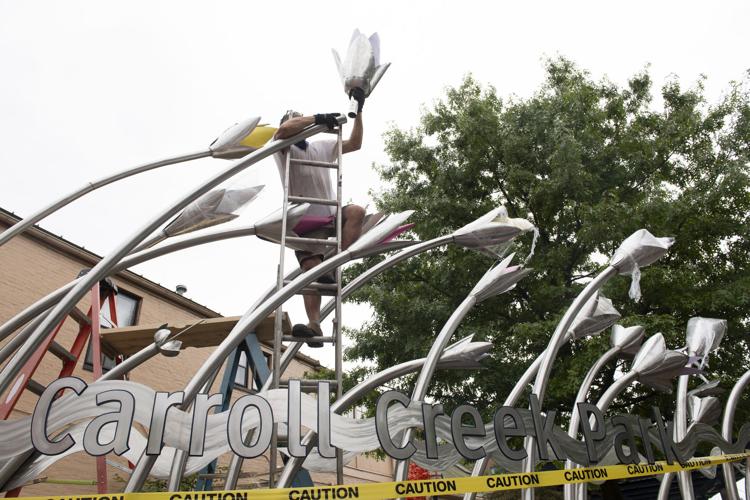 A product of the Rotary Club of Carroll Creek, the pieces were installed just as COVID began to rear its ugly head in mid-March, serving as a perfect way for people to see something aesthetically pleasing while social distancing outside.
Also during that strange time just before lockdown, renowned photographer Wing Young Huie traveled from Minneapolis to the Golden Mile to hold a series of workshops for a public art project that came to fruition over the summer. Golden Mile — In Focus, a Frederick Arts Council endeavor, features an array of black and white photos of members of the community holding up signs with powerful racial and cultural messages. The photos are set up around the Golden Mile and are also on display inside the arts council's new space, which opened just a few months ago.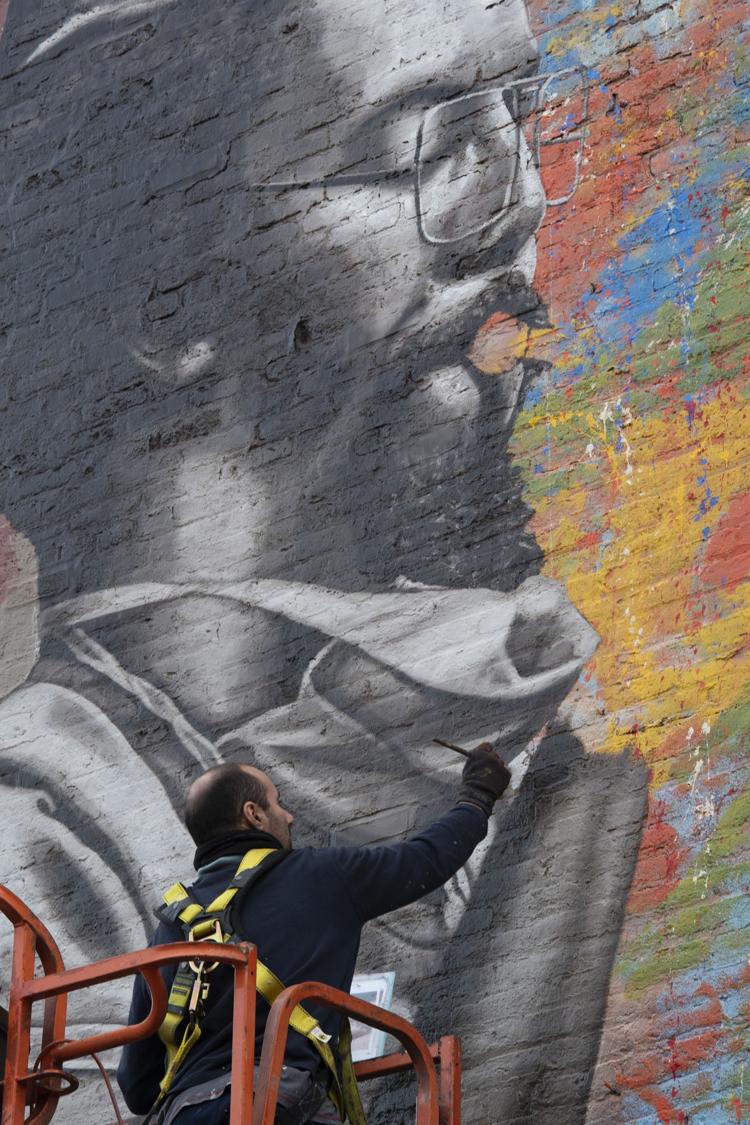 The arts council also commissioned two large public murals downtown — Gera Lozano's "Healing Bouquet" at 201 S. Market and Rafael Lozano's "Lester Bowie Mural" at 69 S. Market St. — and led the charge on the installation of two metal sculptures at the entrance of Carroll Creek, along with several other public art projects throughout the year, as part of its Public Art Master Plan.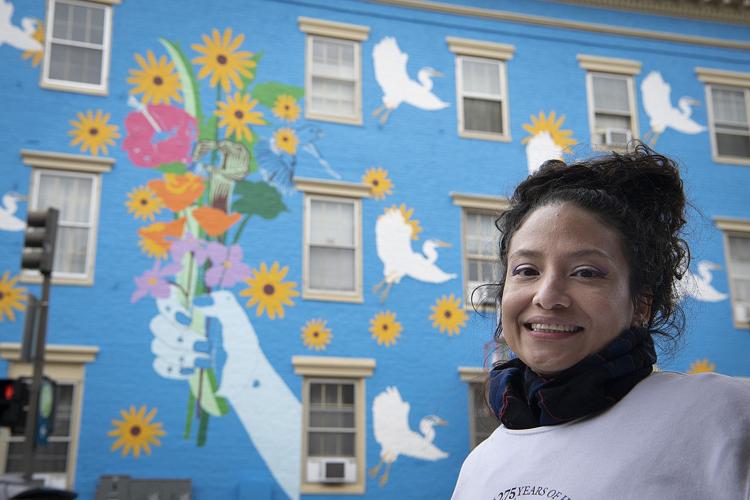 Community fundraising efforts also brought to fruition a painting of well-known Frederick resident and food bus operator Raymond Scott on the back of a dugout at McCurdy Field this year. Scott passed away in April, and in time for what would have been his 85th birthday, the 9-by-15-foot piece was finished in late July.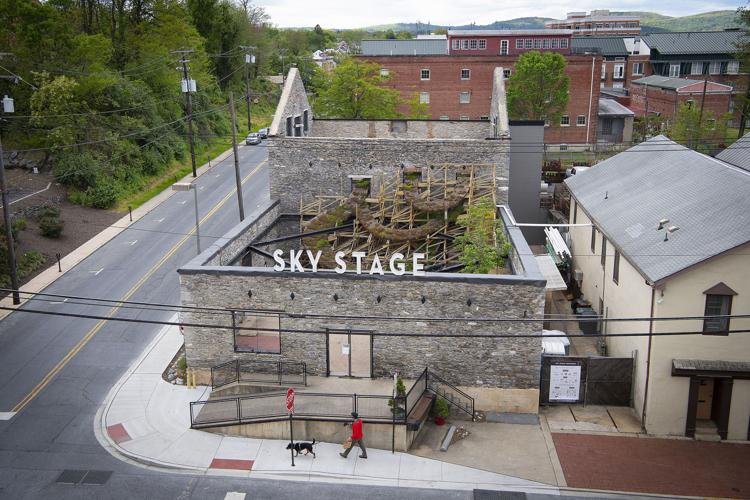 Music
The coveted March 26 issue of 72 hours was the first documentation of the havoc the pandemic would wreak on the local music industry.
The closure of event venues and strict restrictions placed on public gatherings made many musicians who rely on outside gigs worry about their livelihoods. And for months, it only got worse.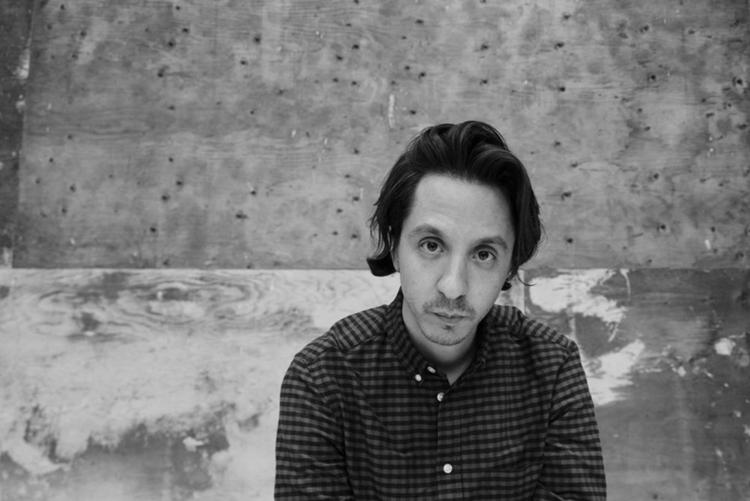 Many found ways to make up for it, though, in the best ways they could, with the production of songs and albums, and even some virtual concerts. We showcased many of those efforts weekly in our A Quick Five music columns featuring various local artists.
Then in the fall, Frederick joined the Save Our Stages movement, a national effort to hit up government bodies for grant funding relief for music and entertainment venues. Local organizations like the Weinberg, which has been forced to halt productions since the pandemic hit, joined in on the ask.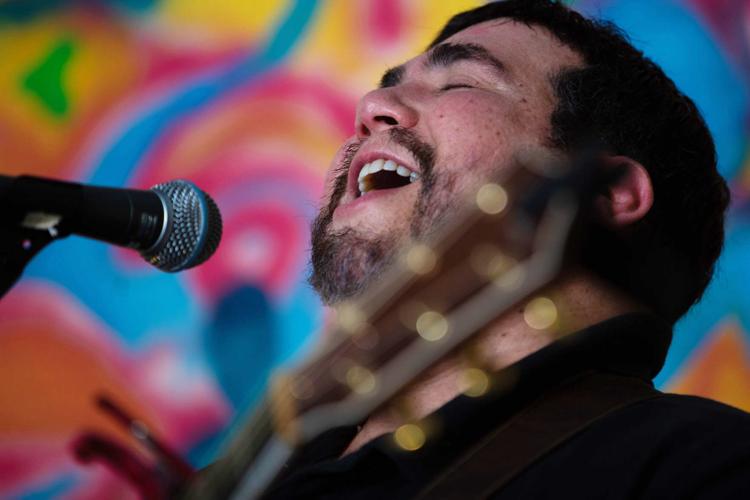 Some other organizations and venues got creative to help bring musicians back to work. During the warmer months, a few concerts resumed at Sky Stage, and local production company Showtime Sound hosted a drive-in concert series at the Frederick Fairgrounds, attracting a few nationally renowned acts.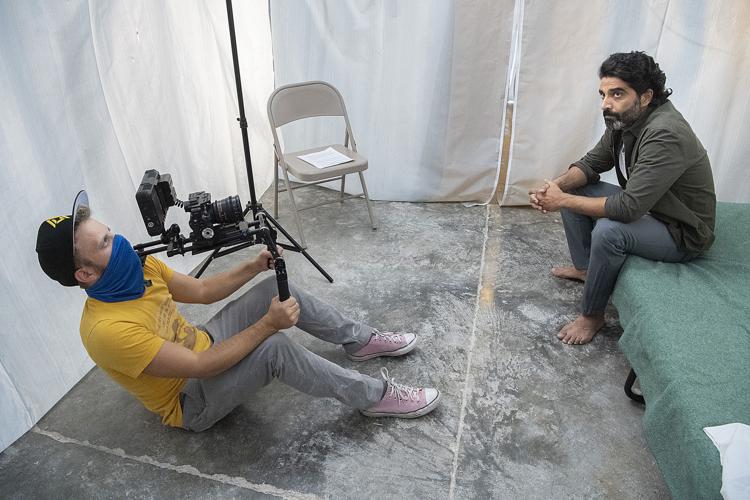 Film and TV
The pandemic did not stop some local big and small screen entertainers from making a name for themselves this year.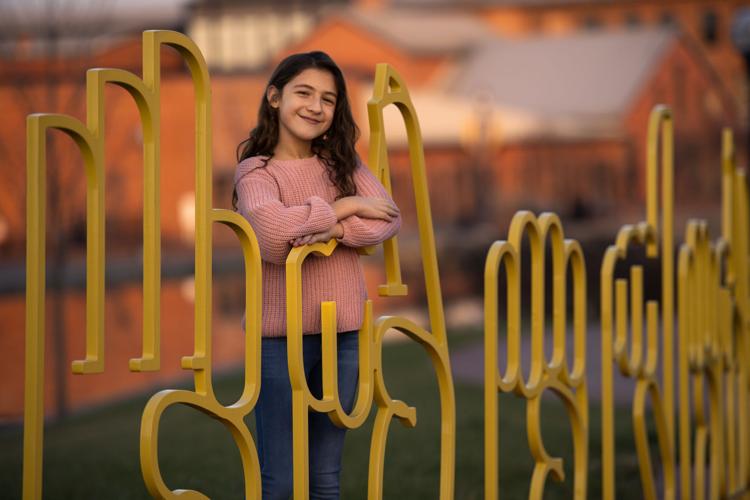 In the world of TV, young Frederick resident Savannah Dahan became a household name, appearing on "Little Big Shots" in January and a holiday Hallmark commercial this winter, for her talent using American Sign Language to perform popular songs. Dahan, who is Deaf, may be the most popular and impressive 10-year-old in Frederick, with nearly 20,000 Instagram followers and an appearance at a Carrie Underwood concert to boot.
Then there's Mindy Shiben, a Frederick native who appeared on Lifetime's "Married at First Sight." While she did not end up living happily ever after with her tv husband, she was part of one of the more memorable couples on her season of the show, which aired at the beginning of the year before COVID hit.
We may also be seeing more of Dallas White, a Frederick County native who lives now in Los Angeles. The local theater standout and trained actor has a production credit on a working spinoff of "The Office" starring Leslie David Baker as Stanley.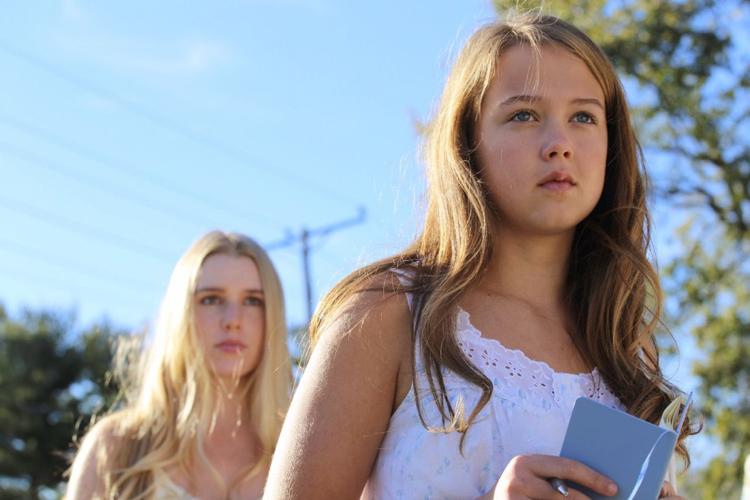 And movies didn't take a backseat in 2020. From the local 72 Film Fest, which garnered a record number of entries through a virtual platform this year, to two movies with local ties streaming on national networks, the pandemic did not stop the cameras from rolling entirely.
Odds and ends
So many things that should have been great milestones in 2020 were unfortunately overshadowed by the pandemic.
However, we were still able to showcase a few amazing local women of the arts in August for the Chamber's S.H.E. Week.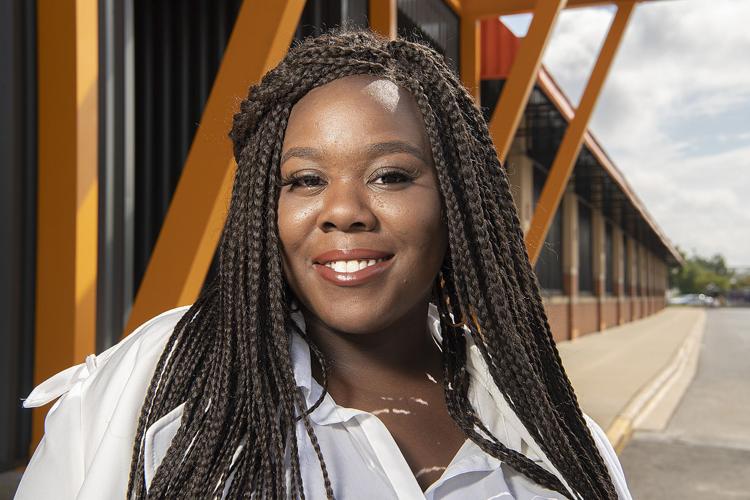 We also tapped into the celebration of diversity that came to the forefront earlier this year with informative and powerful pieces about Black musicians and Black-owned restaurants, as well as a story about one local artist's display of activism art around the city.
Then, of course, there was some coverage inspired by the pandemic, like a story on April 16 about how the 1918 Spanish Flu affected Frederick. There were quite a few similarities there.
All in all, dozens more stories could have been told, but we did the best we could, and we're hoping 2021 brings back everything positive that 2020 took away.