I rarely get off work early enough to enjoy happy hour.
What bar would you vote for in Frederick's Best of the Best for happy hour?
This, in and of itself, is a small tragedy. Downtown Frederick is filled with great restaurants that become all the more compelling at an earlier hour, when it's much easier to find dinner and drinks for under $15. There are so many options, in fact, that I spent the last week visiting happy hours to get a better sense of the best deals across the city. All the choices below are the happy hours I would leave work early to attend.
(Note: I purposefully omitted happy hours at bars and restaurants where you can find a great deal even during peak hours. Yes, Olde Towne Tavern has a $3.50 burger special from 6:45 to 10:45 p.m. on Tuesdays, but it's a bargain no matter when you go.)
Best Vibe
18 Market Space, Frederick
Happy hour: All day Monday; 3 to 6 p.m., Tuesday through Friday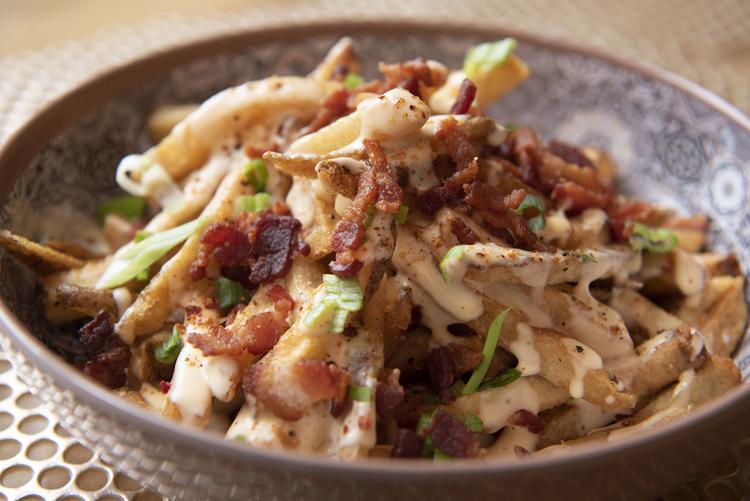 The "About" page for White Rabbit likens it both to a speakeasy and a "7th generation hatter's estate," a phrase that makes my brain a little angry. The restaurant has the carefully cultivated aesthetic of a guy who's really into steampunk. NEVERTHELESS, I cannot hold that against White Rabbit, which has great food and a very low-key happy hour relying heavily on a theme I can best describe as "upscale concession stand."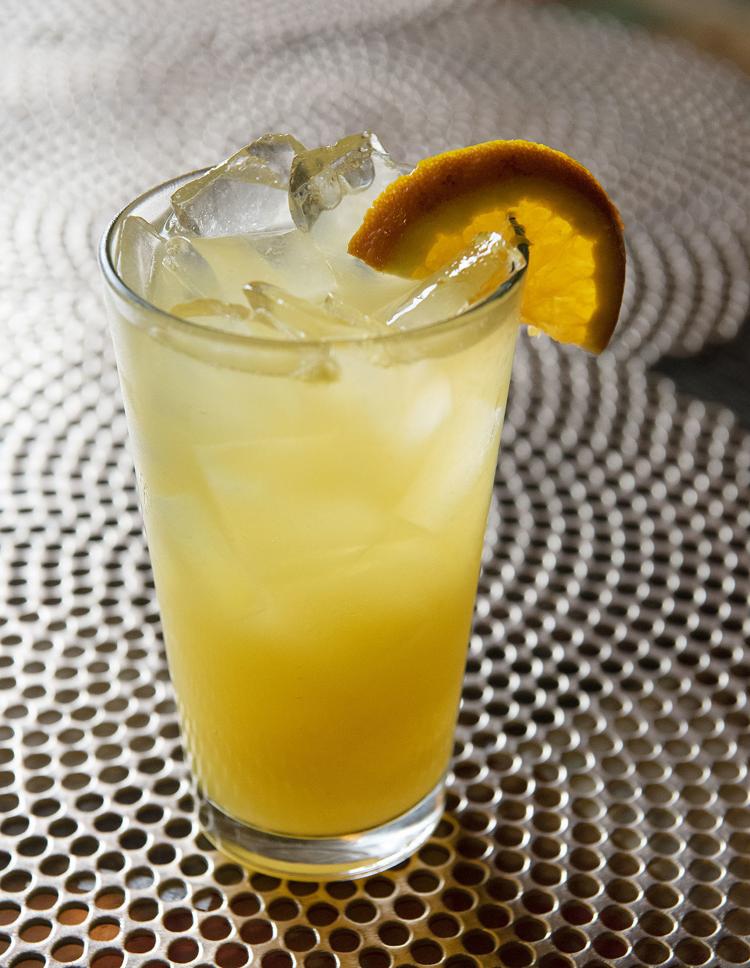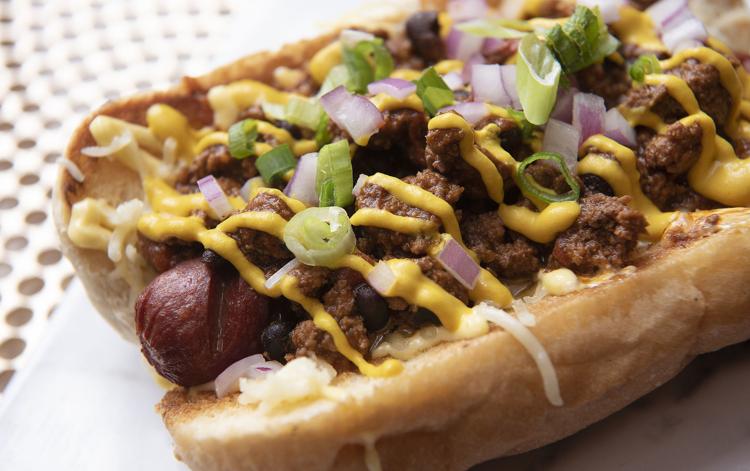 In practice, this means the happy hour menu is filled with things like chili dogs, prawn chip nachos and chicken tenders. I went with the "loaded Whiz fries," a bowl full of boardwalk-style potato strips topped with bacon and scallions. The "Whiz," of course, is a mild homemade cheese sauce with a smooth, creamy consistency, as befits the "first level lodge" where I dined under the reproachful gaze of a taxidermied elk head.
I can make fun of White Rabbit mostly because a.) I really like it, and b.) the whole Victorian gastropub theme actually stands in stark contrast to the reality of its happy hour, which tends to be deeply chill.
The food specials are $5, it's easy to find a seat at the bar, and it draws a pretty mixed crowd, age-wise, which keeps conversations interesting. I eavesdropped on one woman pitching a business that — as far as I could tell — would allow people to hire her as a gamemaster for $20 an hour (if you don't know what a gamemaster is, don't worry about it — her business isn't for you). The man to her left, at least a couple decades older, was frightening me with details from a book about explorers lost in the Amazon rainforest.
The drink specials are also clutch: $1 for a Miller High Life, $2 for a craft beer can, $5 for an enormous Orange Crush that tastes exactly like a melted Creamsicle. In an effort toward thriftiness, I initially ordered a $2 Wild Basin draft until I realized it was just a glass of (allegedly) alcoholic sparkling water. It tasted like someone had poured me a drink from a Brita filter rinsed out with vodka. I drank it, but I ordered a Crush immediately afterward.
Best Food
44 N. Market St., Frederick
Happy hour: 4 to 7 p.m., Tuesday through Friday; and a "reverse happy hour" on weekends (drinks only) during the restaurant's final two hours of operation.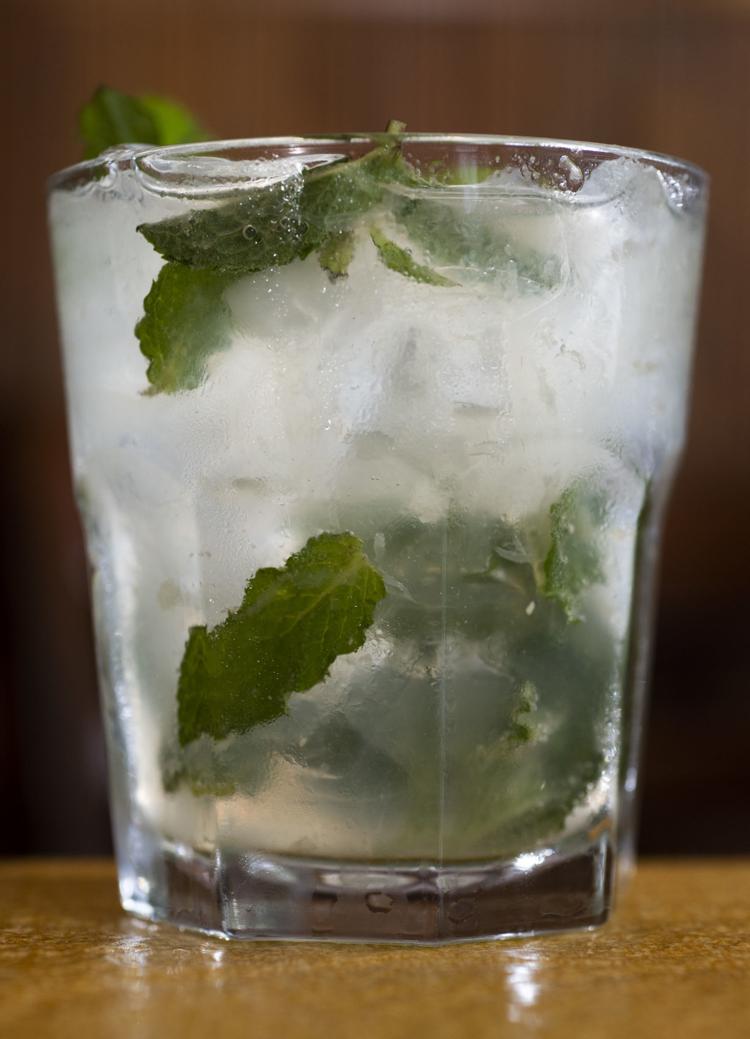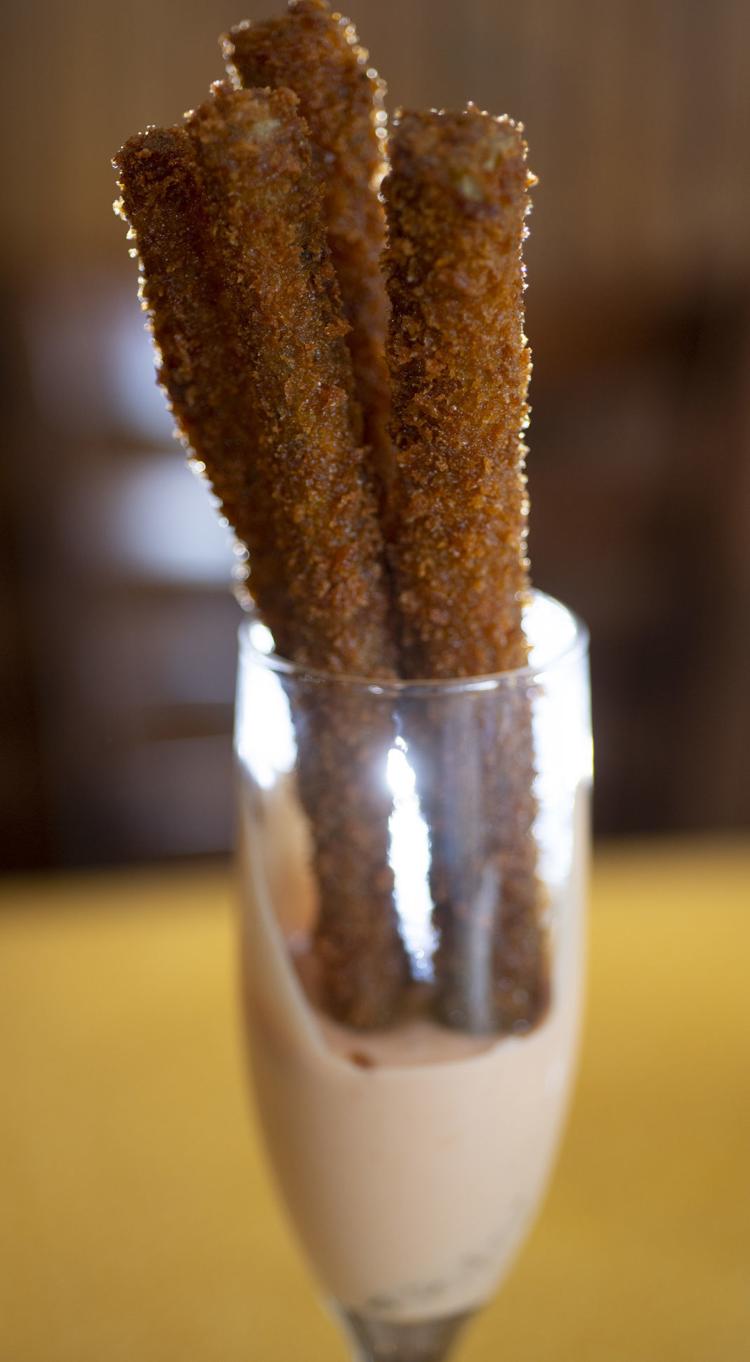 To be completely honest, I didn't immediately love the vibe at Isabella's, where they appeared to be unironically playing Rick Astley over the speakers. Or, at least, I didn't love the vibe until a server with impeccably applied makeup came over and complimented my haircut. Omg, thank you!!! My sister recently told me that my love language is "words of affirmation," which is a euphemistic way of saying that I'm an endless chasm for compliments.
But I digress. What's most important is that Isabella's offers an excellent range of food during happy hour. Like, truly excellent, as $4.99 earns you a choice between 11 different items from the restaurant's tapas menu, including the much-beloved crispy asparagus fries. These fries are so iconic in downtown Frederick that, on the afternoon of my visit, I witnessed my bartender passionately argue that the restaurant should bottle and sell the smoked tomato aioli served with the dish.
I ordered the asparagus fries because I always do. They're truly delicious, coated as they are in panko breadcrumbs and deep-fried without losing the vibrancy of the crisp green asparagus spears. Then I ordered the steamed mussels, which are slathered in this buttery, smoky broth laced with bay. The bartender gave me some extra bread to soak up the broth, and I was having a nice time until I noticed a sign that read "Happy Hour: Complimentary Buffet."
"What's the deal with the buffet?" I asked my bartender accusingly.
"Oh, yeah, it's free as long as you're ordering drinks or tapas for happy hour," he said. "I should have told you about it. It just seemed like you had been here before."
Thank you for the vote of confidence, Jerry, but I did not know about the FREE buffet. This was a huge plot twist. I loaded my plate with salad, chips and salsa, and a sort of chorizo and rice hash with melted cheese and tender rounds of cooked carrots. When I sat down to eat, Jerry told me to come back for happy hour on Friday, when they also offer 75-cent oysters and free chicken wings with every drink. The chicken wings thing almost seems like a challenge. My sangria wasn't that strong, so I'm confident that someone with a high tolerance and capacious stomach could really take advantage of it.
Best for Date Night (tied)
228 N. Market St., Frederick
Happy hour: 3 to 7 p.m., Tuesday through Friday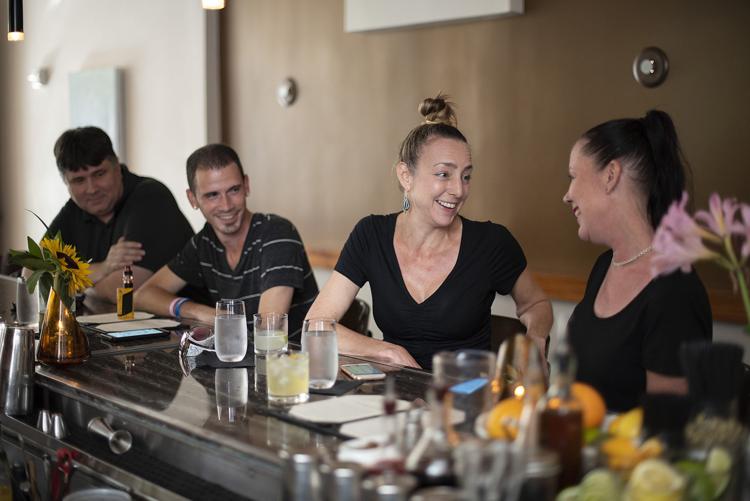 Get to Volt early for happy hour. That's the best advice I can give. The small bar fills up quickly, as do — in my opinion — all the best seats. If you can't wrangle one of the high-top chairs, you're stuck in the lounge, where the sleek chaises and low-to-the-ground sofas make eating a much less elegant endeavor. And believe me, you won't want to pass up the happy hour burger special, which includes a cocktail for $12. In the context of Volt's pricing, that means the drink is essentially free.
At 5:30 p.m., a friend and I were too late to snag one of the bar seats. Still, I squatted like a Neanderthal to eat a double-pattied bacon cheeseburger, the brioche bun literally dripping with butter. On Thursdays, the restaurant does tiki night, so we also witnessed a steady stream of bright-blue Curaçao drinks flow from the bar. Unable to resist the kitsch, I ordered a pineapple-y "Missionary's Downfall" with Jamaican silver rum, crème de pêche, lime, honey and mint, all served inside a glowering skull garnished with a bright-purple orchid. My friend went with the non-tiki rosé sangria, the exact flavor and hue of strawberry candy.
Even at happy hour, Volt maintains its haute credentials, with crisply pressed linens and servers that attentively inquire about dietary restrictions. Those little details make it a fun date night spot, even if you're not ready to spend bigger bucks on dinner. It doesn't hurt that the restaurant has some of the best cocktails in town. It's one of the only spots where I can reliably order an Aviation, my all-time favorite cocktail made with gin and crème de violette. At happy hour, the drinks are only $5, which makes it even easier to indulge.
49 S. Market St., Frederick
Happy hour: 4 to 7 p.m., Wednesday through Saturday
I had a brief moment of panic at the Hootch & Banter lounge when chef Christian Blouin told me they were in the process of changing the happy hour menu. Mostly, I was afraid they were getting rid of the soft pretzel with beer cheese, one of my favorite things to eat in all of Frederick. It's ostentatious, yes — the huge, lacquered twist hung delicately on a stainless steel hook with a cup of molten beer cheese beneath it. But it's also a perfect happy hour appetizer: infinitely shareable, carb-laden and delicious, the ideal dish for soaking up discounted drinks.
Luckily, the pretzel is still on the new menu, along with a slew of shareable plates like carnitas or carne asada tacos and potato skins topped with pork belly lardons. The highbrow-lowbrow menu, plus $4 draft beers and $6 cocktail specials, makes Hootch & Banter one of my favorite places for impromptu date nights. The location itself is so pretty, with blue velvet armchairs and exposed brick walls and a gleaming white bar. But the menu is also delicious, the drinks are well-balanced and the discounts are good enough to justify a spontaneous visit in the middle of the week. It's the perfect place to reconnect after a long day at work.
Best Value (tied)
57 E. Patrick St., Frederick
Happy hour: 2:30 to 6:30 p.m., Tuesday through Sunday, with a variety of offers. From 2:30 to 3:30 p.m., Tuesday through Friday (and from 2:30 p.m. to close on Thursday), the restaurant offers a $7 burger and beer combo. From 3:30 to 6:30 p.m., Tuesday through Sunday, it offers two for $5 sliders and $3 snacks.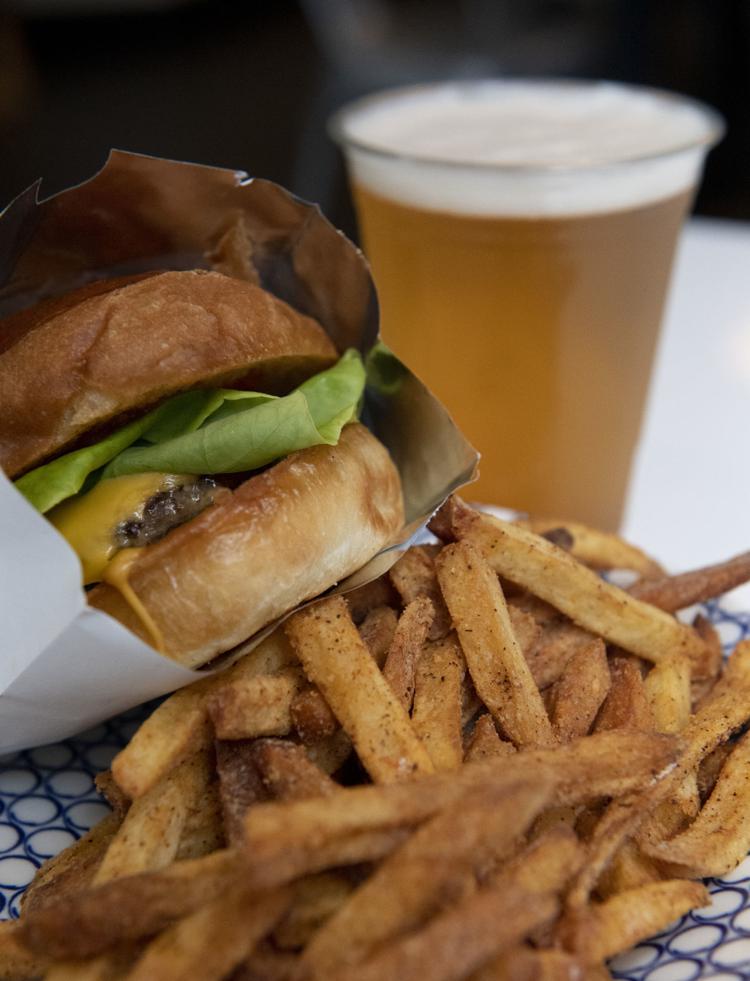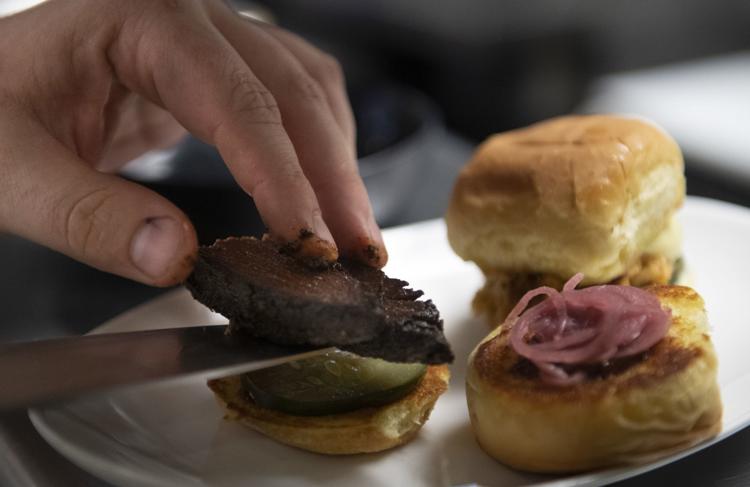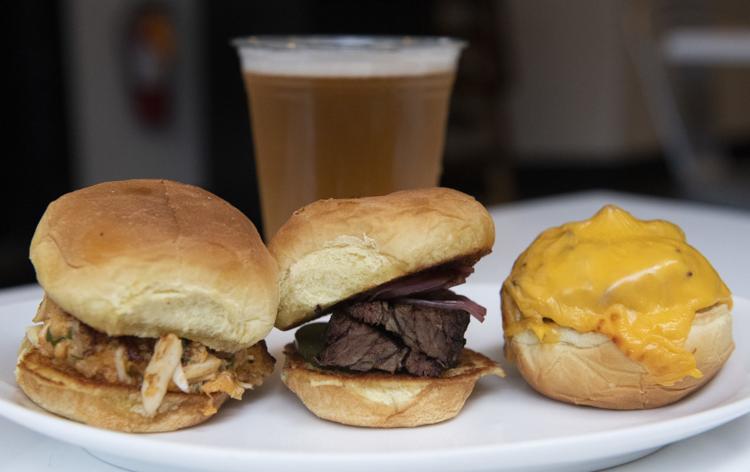 Maxwell's Kitchen has the best [redacted] burger I've ever eaten. This is mostly thanks to the light-as-air brioche bun swathing the sandwich like a warm hug. With its buttered edges, it reminded me of a ButterBurger® from Culver's, a Midwestern fast-food chain — originally founded in Wisconsin — that also sells fried cheese curds. I've never seen one on the East Coast, but let me tell you, it changed my life when my college boyfriend took me there for the first time.
The burger at Maxwell's Kitchen also benefitted from a couple of sweet-tart housemade pickles and notes of fennel mixed into the meat. It was coated in American cheese — far and away the best topping for cheeseburgers, don't @ me. It was also part of a ridiculous $7 happy hour combo that included the burger along with fries or a salad and a glass of craft beer or wine.
I went to a lot of happy hours last week, and Maxwell's had some of the best deals in town. If you can't make it in time for the burger combo, the restaurant offers weeklong deals like two for $5 sliders (brisket, crab cakes, and tuna melt) or 50-cent hot wings whenever chef Zack Sampson has them available. Draft pours from the restaurant's small but curated beer list run $3 a glass, or $5 for wine. All things considered, you can go early and get dinner and drinks for under $10 a person. That's a real coup, especially for downtown Frederick.
6 S. Bentz St., Frederick
Happy hour: 4 to 7 p.m., all week (the restaurant is open every day except Tuesday)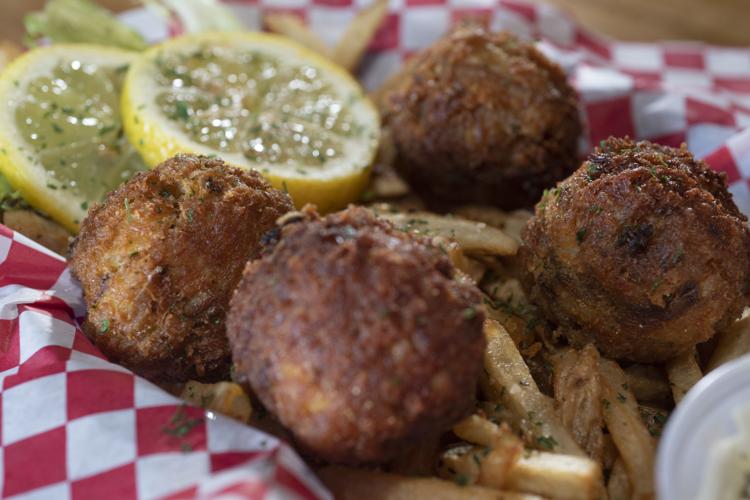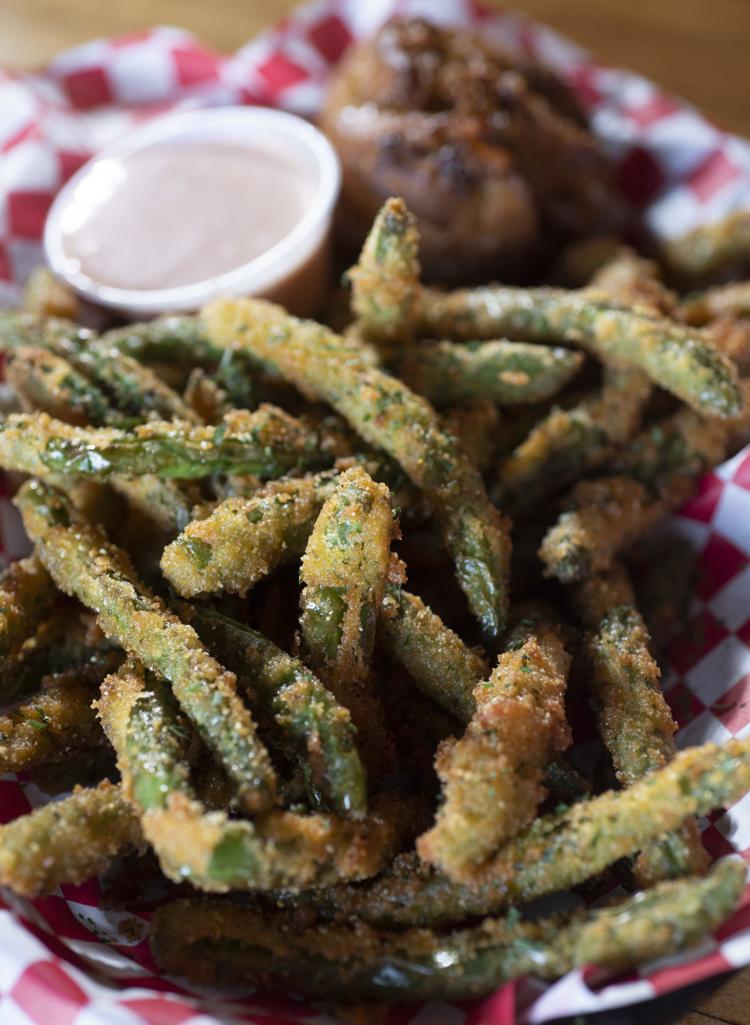 The Blue Side has such an amalgam of happy hour specials that it's difficult to codify them in list form. But I'd argue that the best day to go is Monday, when a.) the restaurant is one of the only places in town that's actually open, and b.) it offers half off all "mid-Atlantic" food and drink. That means half-off crab cakes. That means half-off Maryland crab soup. That means half-off Old Bay wings, crab cake bites, and Chesapeake flatbreads, plus all the local beers on tap.
The Blue Side has so many weekly specials, actually, that it's difficult to avoid them. There's been a few times when I've been surprised by a disconcertingly low bill on Thursday night, only to be reminded that it's when the restaurant runs a late-night happy hour special. On Wednesdays, it offers $2 off all whiskies, $9 for four domestic cans, and a $7 burger special. During weekend brunch (Saturday and Sunday until 4 p.m.), you can order half-price mimosas and Bloody Marys. And all week long, the restaurant offers half-price drafts and appetizers, $1 Narragansetts, $2 off canned beer and wine, and $1 off rail drinks. It's truly a gift that keeps on giving.
Plus, with a huge stage and plenty of space for dancing, The Blue Side is one of the best places in Frederick to catch live music. Don't miss the open bluegrass jam from 7 p.m. to 9 p.m. every Monday.
Follow Kate Masters on Twitter @kamamasters.