Thomas Bonifield has come a long way since delivering newspapers for The Frederick News and Post in the 1970s and '80s.
The acclaimed television journalist, with accolades that include reporting in the field and working as an executive for large news organizations like Fox News, BBC and NBC, has transitioned to screenwriting and added writer and director of a feel-good Christmas movie to his résumé.
And now, the same paper he used to deliver to readers each morning and afternoon is promoting his first feature film.
"I love your paper," Bonifield said recently with a laugh during a phone interview from his home near Phoenix. "I have a really soft spot in my heart for it."
Bonifield's film, "Miracle on Christmas," released last week on DVD and Amazon Prime streaming, will give viewers serious Hallmark and Lifetime holiday movie vibes. It's naturally a story about a family gathering to celebrate the holidays in a snowy American town and has all the typical elements — bright lighting, rich colors, snow, lots of ornaments and Christmas music. But instead of the lighthearted, quirky storylines that tend to anchor most of the network holiday movies, "Miracle on Christmas" has a much more serious, religious narrative.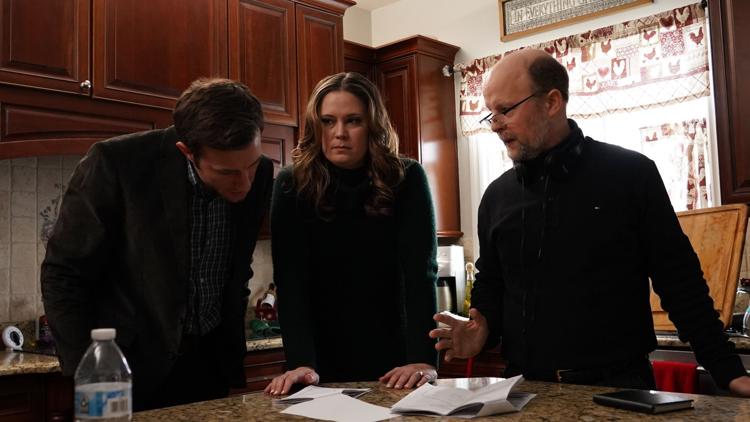 A faith-based film
Christianity is not something Bonifield said he has seen included in other holiday movies.
"They're all doing a good job but certainly we could do something that's that level but has a little more emphasis on the reason we celebrate the day," he said. "That really was the catalyst for my trying to make this movie."
The plot follows a woman "wavering in her faith because of a loss she suffered and some serious trials in her family," Bonifield said.
The woman, played by Erin Bethea from "Fireproof," "doesn't go to church anymore," according to the trailer, and her family is concerned.
"They can sense something's amiss but she's been keeping secrets so they don't really know all of the details," Bonifield explained. "And there's an unexpected Christmas visitor who kind of refocuses her attention and the attention of everyone else to the reason for the season — which of course, is Jesus' birth — and the reason that she and the rest of them have hope, irrespective of their circumstances."
The visitor is Harry, a mysterious man who shows up out of nowhere, a "mystery man right to the end," as one character puts it in the trailer.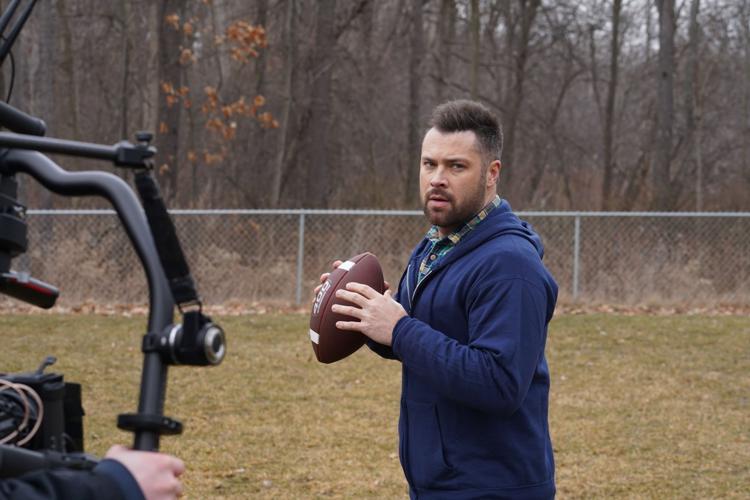 Indiana native Brett Varvel plays Harry, who is described in the trailer as having "a voice like Pavaratti" and "superhuman strength." He is seemingly not human at all and tells Bethea's character he has been sent to strengthen her.
"Harry was a blast to portray," Varvel said via email of his character. "He's very odd and mysterious but not in a creepy way. You can't quite figure him out other than he's a guy from out of town. Yet as you watch the movie you find that he has all of these incredible abilities and the mystery just continues to build. In the midst of all that mystery there is a charm about Harry that is just right for the Christmas season, and specifically for the other characters in the movie."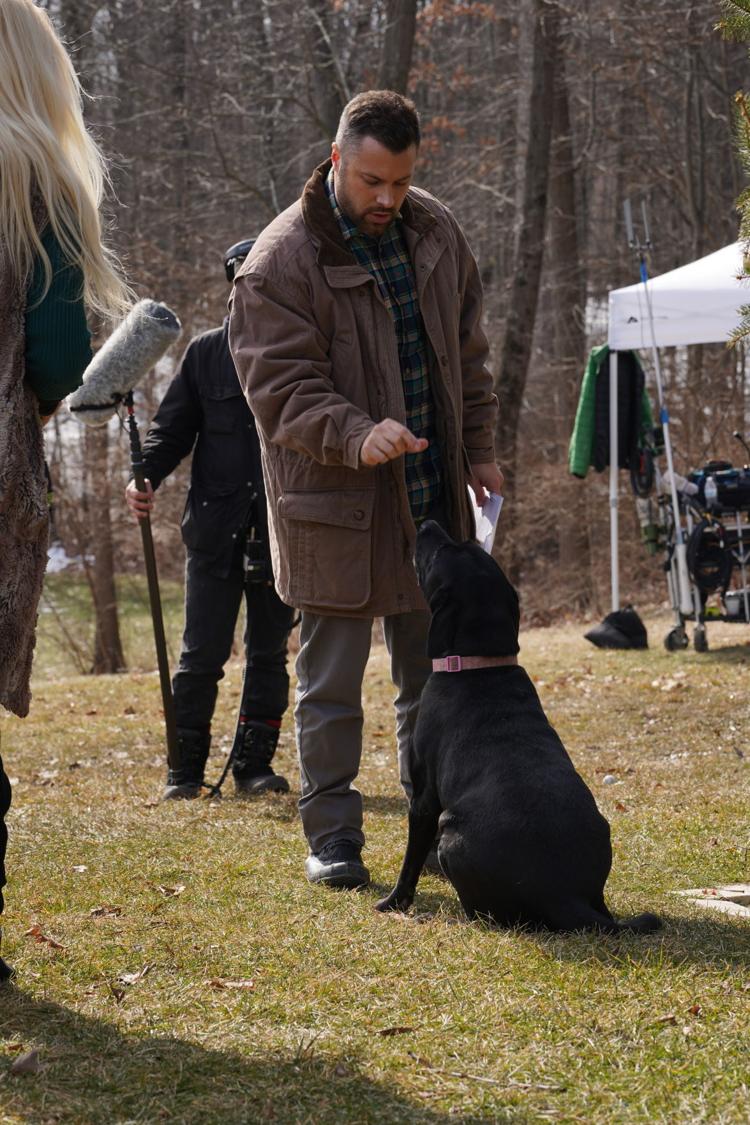 The movie also stars Jason Burkey, from "I Can Only Imagine" and "The Walking Dead," who Bonifield said he got in touch with via an interesting networking sequence after praying for the right people for the cast and crew.
Bonifield said he had a similar experience when pinning down where to film the movie, as he needed the location to be somewhere with real snow. He chose Michigan, and in a "God shining down" moment, he said he got hooked up with a crew that was finishing another movie in a snowy town right when he wanted to film, which was just before the COVID-19 lockdowns.
"I wasn't in a place to put it on hold, come back in five or six months later and finish," Bonifield said of the filming schedule. "If we didn't do it, it never would have been done. It was really a miracle, that's my 'Miracle on Christmas.'"
From journalism to screenwriting
Bonifield moved to Frederick in the mid-70s and stayed through high school, attending both Frederick High and Thomas Johnson. He went to college at Arizona State University where he majored in television news. Starting at a local station in Phoenix, he spent 25 to 30 years in the field, working everywhere from New York to Moscow to Turkey. But after a while he got away from writing, and while working as a CEO for a news agency in Istanbul, he decided he wanted to go back.
"Toward the end, I really missed the writing side of everything," Bonifield said, "I spent a lot of time thinking and praying about how I could get back into the writing. It felt like — and I don't mean this to sound arrogant so please don't take it that way — but I felt like I had kind of done everything."
"Everything" includes interviewing noteworthy figures like Ronald Reagan, George Bush, Mikhail Gorbachev and Vladimir Putin, and covering conflicts like the wars in Iraq and Afghanistan.
"I felt like I had kind of done it," Bonifield reiterated. "With a wife and three children, I had no interest in going back to conflict journalism. … So ultimately I thought about what kind of writing could I do, and I settled on screenwriting, because while it's not the same as TV news writing, there are a lot of similarities because they're both people's storytelling."
Bonifield said he has written eight screenplays, but "Miracle on Christmas" is the first he's turned into a movie. And while he jumped on the holiday theme given the popularity, he said that is not his typical genre.
"I'll tell you one thing for me … all of the movies I've written with the exception of this one were not Christmas movies. I'm not Mr. Christmas genre," Bonifield said. "I actually prefer period pieces, historical, action adventure stuff. … But when I came back … I spent about 18 years of my career overseas, when we moved back … in 2017, I was stunned to see what a phenomenon the Christmas movie has become in America."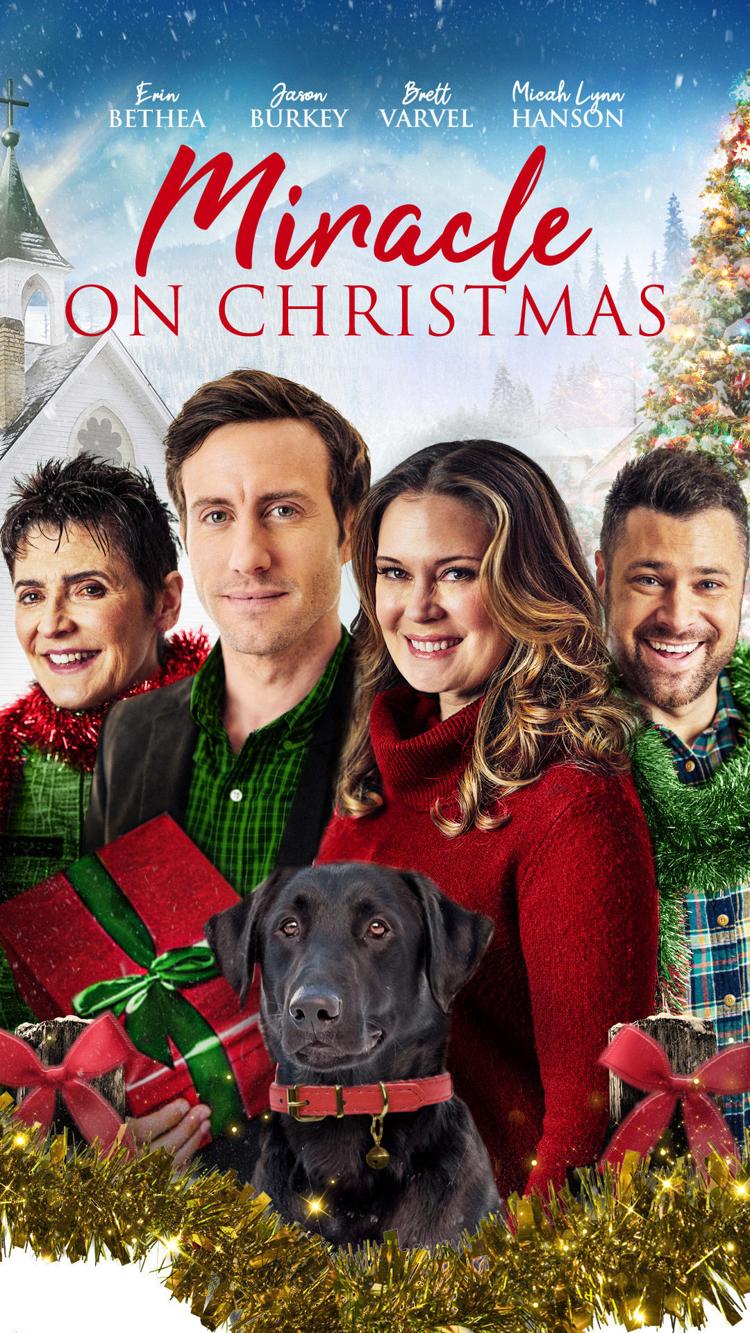 A movie of hope
Networks like Hallmark and Lifetime are showing between 30 and 40 Christmas movies this season, and Bonifield said he deliberately borrowed from their happy, fantastical motifs for "A Christmas Miracle." But he also made sure, as a devout Christian, to give it a religious focus.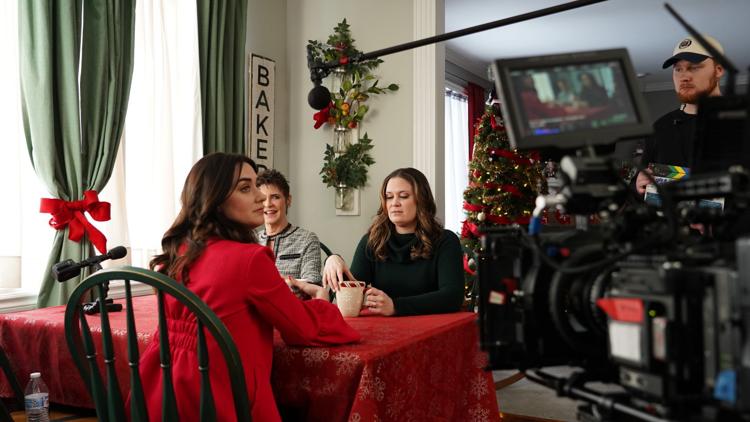 He said he found inspiration from his own life in finding faith and hope during a time of strife for the story, and he hopes that comes across.
"It's a hope-inspiring movie that really points to the reason we celebrate Christmas, which is why we as believers have hope, because we know no matter what we are going through, ultimately God loves us and is in control, and that's why he sent Jesus on Christmas Day. And that's what I hope people take away," he said. "And I think the timing is really good because this has been a really difficult year for our country between the coronavirus and racial strife and political divide and all this division. I think people really are in need of hope right now. And I hope that we will help give that."
Varvel agreed that "Miracle on Christmas" is a movie of hope delivered with a number of other elements that make it a great family film for the holidays.
"Christmas can be an amazing time for people and also a really difficult time. The holidays carry a lot of weight for some folks who are hurting," he said. "This movie looks at a difficult circumstance and delivers inspiration and hope found solely in the true story of Jesus' birth (the reason for the season). I would also say that the movie has a wonderful mixture of comedy, romance, and drama. It's not your typical Christmas movie, but it still has that feel good Hallmark appeal to it. It's a great movie for the whole family. "