Getting tired of your day-to-day outfits? Thinking of buying a whole new wardrobe? Don't!
Those wardrobe essentials that I talked about in my article back in May are supposed to live in your closet for years — hence why they're worth the higher price points. The most reliable staples are also some of the most basic: the LBD (little black dress), a classic white T-shirt, good fitting pair of jeans ... they're blank canvases that you can create your favorite trend on, or whatever your personal style may be. All you really need is something a little extra — accessories! Even the smallest of accessories can totally change your look. Not only can a well-picked-out accessory add a stamp of personality to a basic outfit, but it can also serve as a way to effortlessly pull your look together. Clothes and accessories go together like crabs and old bay, lol!
Here are some accessories that can transform your outfit in less than 6 seconds, from basic to super chic.
Belt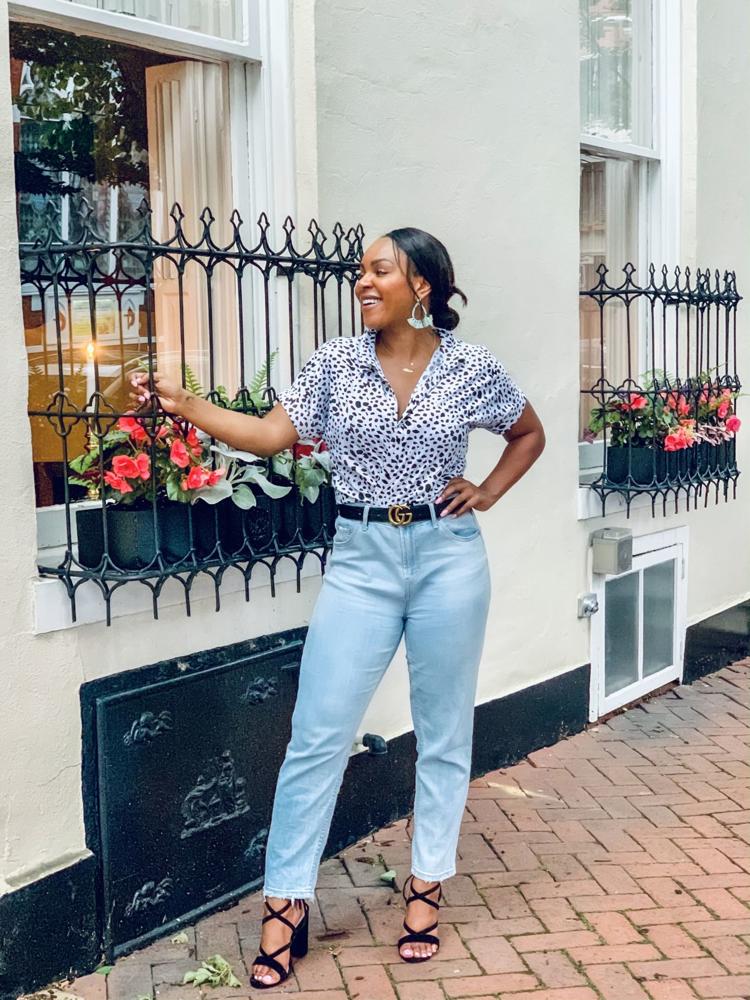 An accessory most people often forget about is the belt. A belt is the perfect way to go from wearing basic jeans and a t-shirt or blouse to something more styled and put together. Wear your favorite belt with your favorite pair of jeans, a skirt, or any bottoms. Belts are a staple piece that will pull your look together and your waist line in. There are so many different options when it comes to belts — animal prints, different colors and textures, double and single buckles, etc. There's one to fit everyone's personal style, preference and budget. One of my go-to looks is a pair of high waisted pants, shirt tucked in and a belt.
Hat
Although they can sometimes be difficult to pull off, a hat can transform your outfit and make it so much fun. I recently just got into wearing hats and I'm loving how they complete my looks. There are a ton of options when it comes to hats, so don't be afraid to play around and try them out. My great-grandmother is the QUEEN of hats. We actually may need to refer to her for how to find the perfect hat. They're universal and can be worn all year round. A straw sun hat for your end of Summer vacation, or a cute and fun beanie for the cooler months, hats definitely make a difference, trust me.
Necklaces and earrings
Even the smallest of accessories can work wonders. A necklace or earrings are a great way to easily transform your outfit. One of the best things about adding jewelry to your Outfit of the Day, or OOTD, is the wide variety to choose from. Fun statement jewels can enhance any outfit, whether you're wearing a gorgeous dress for a black tie event, or a casual everyday look. So many options! You can try chokers, bold statement earrings, and even layering a bunch of cute necklaces or bracelets. The choice is yours, you do you.
Handbag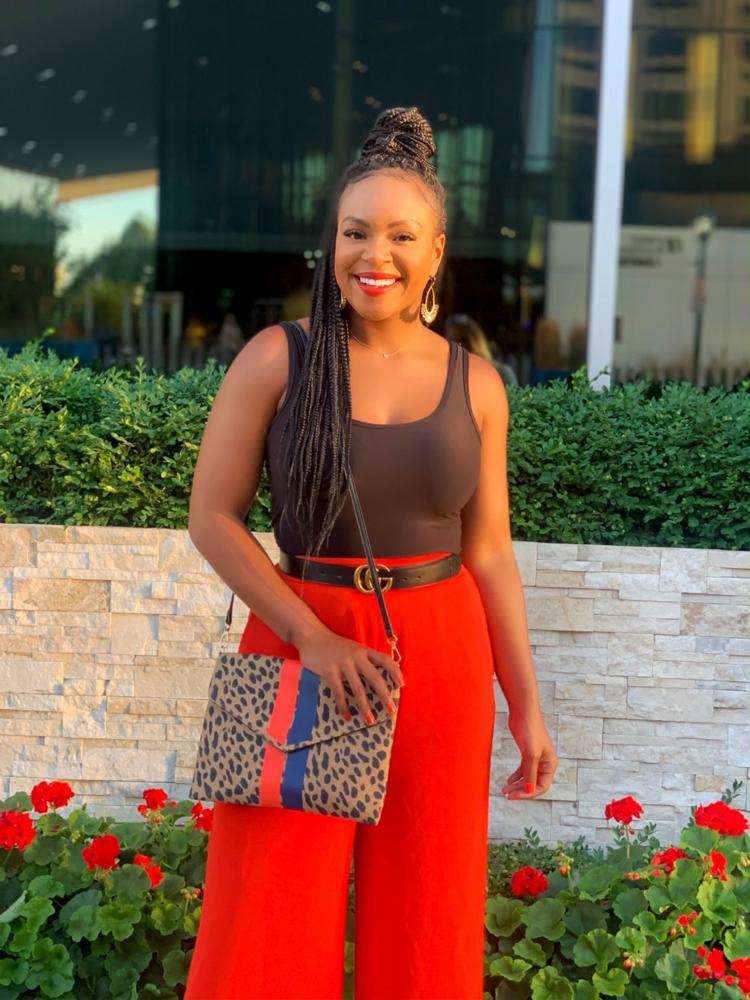 An awesome handbag is the essential ingredient for any outfit, and can truly make or break your look. Not many women leave home without a purse filled with their everyday necessities, but this accessory should be just as much about style as it is usefulness. Recently I have been really into small fun statement bags and envelop clutches. They hold my daily essentials, are the perfect size and are beyond cute. That's what fashion and style is all about. You've got endless options with handbags, from different sizes to faux fur to sequins and sparkles, bright colors and prints, they're a great way to amp up your look in a really versatile way.
Accessories will always be a part of our outfits. Whether you're a fashionista or not, wearing an accessory can transform any outfit at any given time. I hope these tips and suggestions entice you to accessorize more and try some new looks with the clothes you already own!
Continue to follow my fashion journey filled with tips, tricks and style on Instagram: @styledby_whit.