Country music has a history of songs built on three chords and the truth. But for young-guns LANCO, their new single was built on a five-note hook and the truth.
The song is "Rival," and the five notes were something drummer Tripp Howell heard during a set change on tour. It's the first release from their in-the-works sophomore album and the lyrics meet head-on the haters, those people who want to tell you "no," "you can't," "you won't."
The message of this high-octane, fist-pumping anthem for the underdog: Never back down. "It's a movement, a revival. If you ain't with me you're the rival."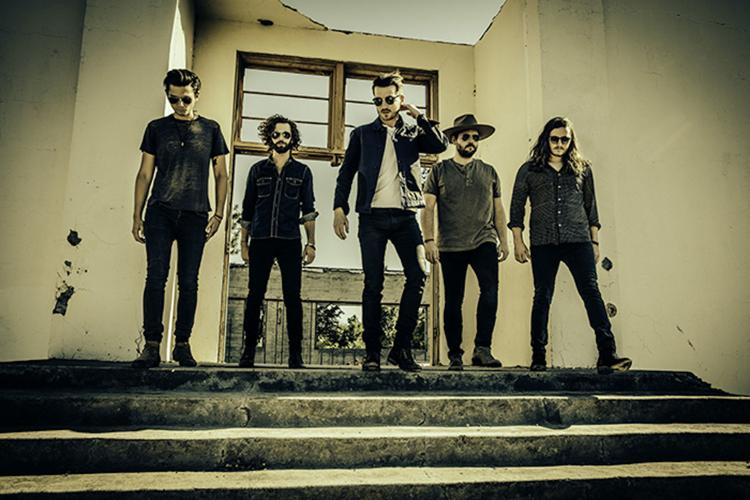 For the video, filmed in Nashville, LANCO bandmates wrote on a cinder-block wall the personal messages about the naysayers they've met. That was the plan, but on the day of filming dozens of extras were hired and each wrote a "you can't" challenge from their own lives — "People started downing me, telling me what I could and couldn't do," "application denied," "failure," "you're unloveable." By the end of the video frontman and lead singer Brandon Lancaster crumbles those negative messages by taking a sledge hammer to the wall.
"It's the first song we tracked and we wanted to get it out to fans. It's done everything we wanted it to do," said Howell, who co-wrote "Rival" along with Lancaster. "When we knocked down that wall it gave people the extra motivation to not care what people say. Since we did this, we've talked to so many people who said it helped them get through a period in their life where people didn't want them to succeed or to support them.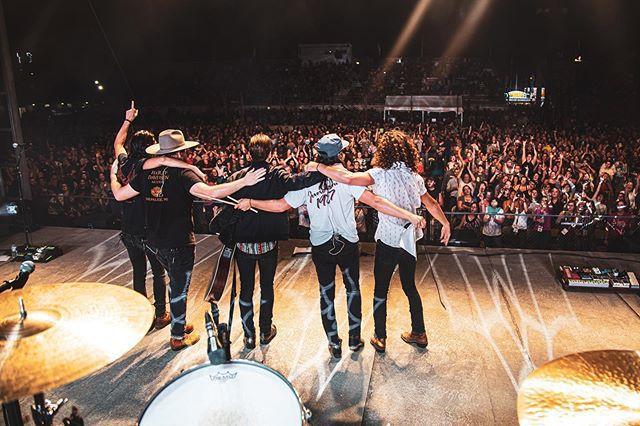 "Now that it's off our chests, we don't care" what people say, Howell said from Nashville, where he was buzzing through a series of morning phone interviews and the band was working in the studio a few days on the followup album to their No. 1 selling debut album "Hallelujah Nights."
The band gave the 54th annual Academy of Country Music Awards viewers a shot of adrenaline when they performed "Rival" live on Aug. 21. They won the New Group of the Year award, too.
LANCO brings their high-energy music and performances to The Great Frederick Fair on Friday, Sept. 20, on the grandstand stage along with Randy Houser ("Boots On," "Anything Goes," "How Country Feels," "Like a Cowboy," "Goodnight Kiss").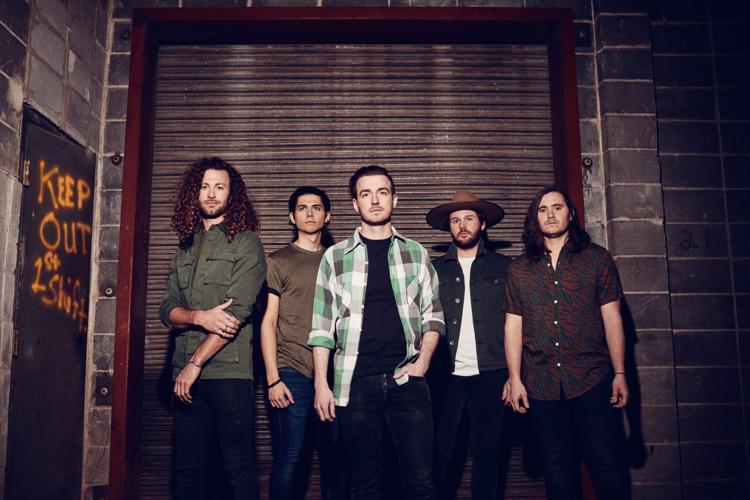 5 guys in a garage who could ... and did
About seven years ago, Howell was playing in a band with his brother. Lancaster was playing in another band. They met at a music festival in Cleveland, Tennessee. Howell was making the move to Nashville, Tennessee-native Lancaster was moving back to Nashville the same week.
"He didn't know anybody anymore. He was at college for four years. I didn't know anyone," Howell said.
Once there, they met up for a beer. Both had music projects in the works.
"Brandon played a song and I said 'I'll drum on that if you need a drummer'," Howell said. "It was us two."
Lancaster got in touch with guitarist Eric Steedly. "Then it was we three," Howell said.
And when they decided they needed to add bass and keyboard to their sound, Steedly had two buddies from college who fit right in — Chandler Baldwin and Jared Hampton.
"We were just woodshedding, for lack of a better term," Howell said.
Just five guys in a garage. That is, until they started "sneaking" into the loft of the carpet warehouse where Howell worked days. The guys met there every night, practicing into the wee hours of the morning.
"One night we were supposed to practice, Brandon said he took a shift at the concession stand (where he worked) at Bridgestone Arena," said Howell. "He saw this dude walk by."
That "dude" was Jay Joyce, record producer for Eric Church, Brothers Osborne and others.
After 30 minutes of talking music, Joyce asked Lancaster, "What do you want, kid?" Howell said. "He said, 'I want to play music. I've got a band.' The next week we went and played for him," and Joyce said he would produce the record.
LANCO had toured the southeast extensively and a bit of the northeast, and had a growing fan base, Howell said, but they wanted to do a show in their home of Nashville. "We wanted to pack it out."
After that show, back in the green room, "eight dudes were there," he said, including Randy Goodman with Sony Music Nashville, with the offer of a record deal.
LANCO's two-time Platinum single, "Greatest Love Story," became a multi-week chart topper. Songwriter Lancaster became the first artist in 10 years to have a No. 1 on the chart solely written by that artist, while LANCO served as the first country group in a decade to appear at the top of the Billboard Country albums chart with a debut album. Lancaster also became the first member of a group to ever win NSAI's Songwriter/Artist of the Year. LANCO has been nominated for CMT, CMA, AMA and iHeart awards.
They've toured with some of country music's biggest names — Dierks Bentley, Chris Young, Luke Combs — and Randy Houser.
"We've done a few shows with him," Howell said. "He has such a pure voice."
Howell said the new album, with no release date yet, will have the LANCO sound that fans (FANCO) love.
"It won't sound as young, but it won't sound old either," he promised.
The goal, he said, is to make music that gets better and better.
A few days on the road, a few days in the studio is a good way to record.
"The band is playing, our chops are up and were able to play better in the studio," the Dalton, Georgia, native explained.
As a kid, his mother said he could have a set of drums if he would play them in church.
"I said, yes!" Howell said. "It was a blessing. I learned to play drums in church."
In high school he played football, baseball and basketball, and played basketball at Martin Methodist College in Tennessee. Sports, he said, gave him the work ethic and discipline to pursue his music passion, too.
He's co-writing several songs slated for the new album.
"We all have a common thread of what we want to be," Howell said of LANCO. "We're always together so it's easy to write together. Everybody has a part in it."