At The Hive Bakeshop in Brunswick, customers stop in to satisfy their sweet tooth and maybe leave with an autograph.
The owners of the artisan bakery, sisters Rebekah and Sally Ontiveros, appeared on Season 3 of Netflix's popular baking show "Sugar Rush," which pitted them against three other teams for a $10,000 prize.
The season launched on July 31 and, over the last month, the show has created a small-town celebrity world for the Ontiveros sisters that they never imagined when they opened the shop in May of 2018 on the outer fringe of downtown Brunswick.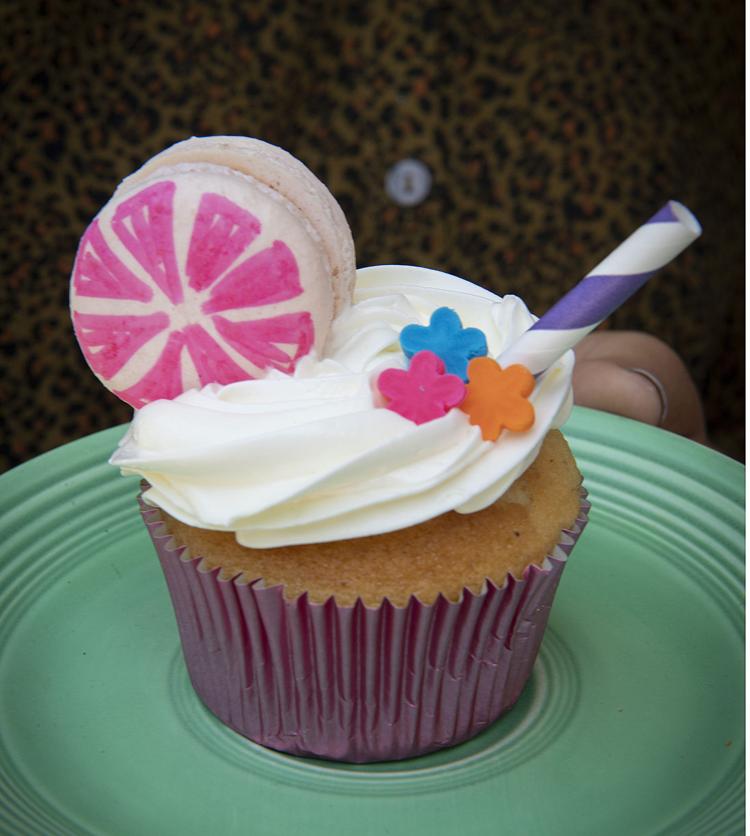 Generating a buzz
The Hive is along one of the main drags into town at 318 Petersville Road. But it was still easy to miss prior to the arrival of a new, fancier wooden sign that was designed with the help of local artists and installed within the last month.
Previously, the presence of one of town's most high-profile business was announced by nondescript signs that simply declared "Cupcakes" or "Bakery."
Customers now take pictures and selfies with the new sign. Or, they'll buy a T-shirt or hat, along with their goodies, and have Rebekah and Sally sign them. Some will slide their receipts across the counter for an autograph or request to take a picture with the co-owners.
"It's so full-circle for us because we grew up watching shows like [Sugar Rush] when we were little on Food Network or whatever it was then," Rebekah Ontiveros, 33, said. "To see ourselves on TV and to have kids come in and be excited to have seen us on TV and meet us, it's funny. They literally have these fan moments. It's so cool."
Sally Ontiveros, 28, said some of the younger kids get shy.
"Their parents have to tell them, 'It's ok. Go talk to them,'" she said.
Since Season 3 of "Sugar Rush" started streaming, business at The Hive has risen close to 50 percent. The number of new walk-in customers, many from far-away reaches of the state, has almost doubled. Online orders have been pouring in from across the country.
"It is very surreal," Sally Ontiveros said. "This is kind of part of what we thought would happen. We never knew when it would happen, and now it's happening. This was our five-to-seven-year plan, maybe 10-year plan. Not the year-and-a-half-to-two-year plan and not in the middle of a global pandemic."
The Hive specializes in unique flavor combinations with its custom cakes, cupcakes, french macarons and baked fresh breads, among other offerings.
"Sally's weakness is a good chocolate chip cookie," Rebekah said. "I do see a few missing off of her rack every now and then, and it's like, 'Ok. Sally was here.'"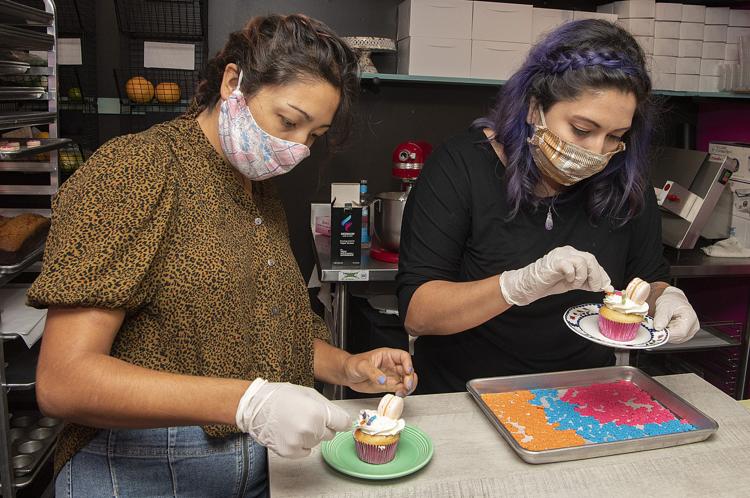 Following their dreams
Sally opened the bakeshop on a loan from her parents, who had moved the family all over the country in search of better job opportunities.
"We were the first in our family to not work the fields, to go to college," Rebekah said.
When the sisters were teenagers, the family had settled in Lovettsville, Virginia. Rebekah still lives there with her husband, while Sally moved across the Potomac to Brunswick with her husband.
While the Ontiveros siblings had a deep appreciation for baking growing up, their career paths began taking them in a different direction.
Sally, a James Madison University graduate, was working as a rock-climbing and mountaineering instructor, whereas Rebekah, a University of Maryland grad, worked as a preschool director.
"My [parents] were like, 'What do you really want to do in your life?'" Sally said. "I told them I really want to be a baker, honestly. I always enjoyed that. I had a job at a Mennonite bakery out of college, and I enjoyed what I was doing there. So, it was something I really wanted to get back to."
So, on a leap of faith, she opened The Hive. The shop got its name because their father, Daniel, raised bees as a hobby, and the girls developed an affinity for them when they were young.
About a month after the shop opened, Rebekah quit her job as an education administrator and joined forces with Sally to run the business.
"We are very much working owners, and I think that's really different for a lot of people who assume we are not here or assume we are not making these things," Rebekah said. "That's not the case at all. When people come in, it's not uncommon to see us icing cakes or to see us sweating in the back."
As a devoted fan of "Sugar Rush," Rebekah applied to be on the show and never told anyone, including Sally.
"Your odds of ever getting on a show like that are slim to none," Rebekah said.
More than a year had passed, and Rebekah had started letting go of the dream when a surprise call came in telling them they had made the cut.
"I think they liked that we were a sister duo," Rebekah said. "Here's these two crazy girls and they have no background in the culinary arts. But, here they are, making things that can stand up to people in the culinary world. That, for me, was one the biggest things that I took away from the show. We got a little street cred and brought it back home to Brunswick."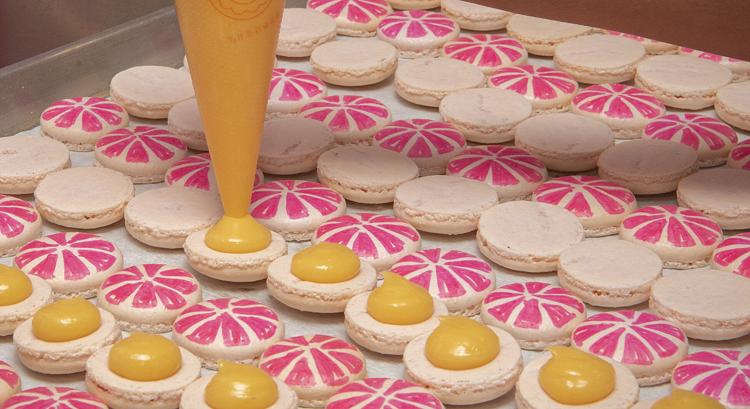 The "Sugar Rush" experience
The tapings took place in Los Angeles over four hectic days in February.
Suddenly thrust in front of television cameras and tasked with impressing judges they had long admired, the nerves and emotions on the set were real.
"You literally have these very talented people just so focused on you," Rebekah said. "They want to hear what you have to say and are looking forward to what you made them."
Sally chimes in, "Then you have to watch them eat it."
"Oh my gosh!," Rebekah said.
Sally continued, "Then, you have to look at all the facial expressions happening. When they put their forks down, was that a happy fork putdown? Or was that intentionally done because they are upset?"
The Ontiveros sisters completed three challenges and averted near disaster along the way. They had to keep details of the taping secret for months until the season premiered July 31.
"Failure is terrifying. But there is really nothing that comes out of [not trying]. You are not going to make anything innovative or like really cool by staying safe," Rebekah said.
"I think that is what was cool about going on 'Sugar Rush,'" she continued. "We got on there, and we are not going to go on there just to make a plain cupcake. We are just going to go out there, and that's very signature to who we are as people, to who we are as sisters and to who we are as professionals here. If we are going to do this, we are going to go down trying something really epic and really cool."