Since late 2013, Vinyl Acres, a shop nestled underground on East Patrick Street — not too far from the Square Corner in downtown Frederick — has been a destination for audiophiles and vinyl record shoppers looking to expand their collections.
But recently, due to the dangers of operating a record store during the coronavirus pandemic — where people often leaf through rows of albums — Bob Berberich and his wife Martha Hull, the co-owners of the shop, have decided to permanently shut their doors at 25 E. Patrick St.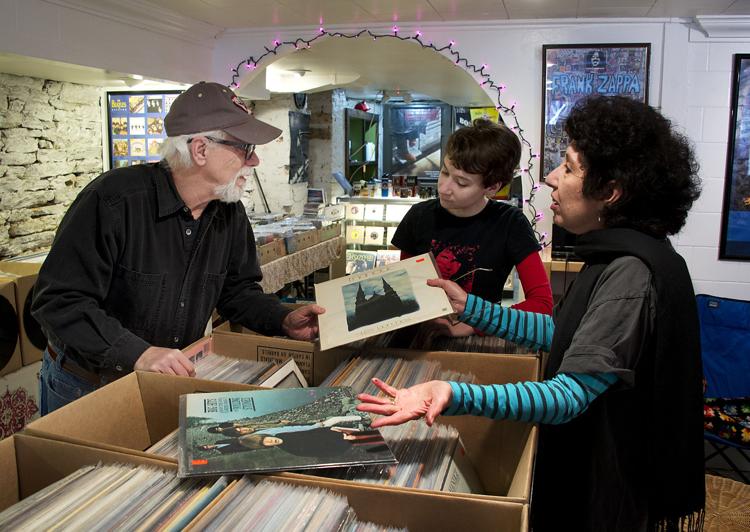 They've opted to sell their products online, but hinted they could re-open elsewhere when it's safer to do so.
"For the foreseeable future, we have closed the brick and mortar shop, and have moved all operations online. We have moved out of the Patrick St. location for good," Berberich wrote in a Facebook message.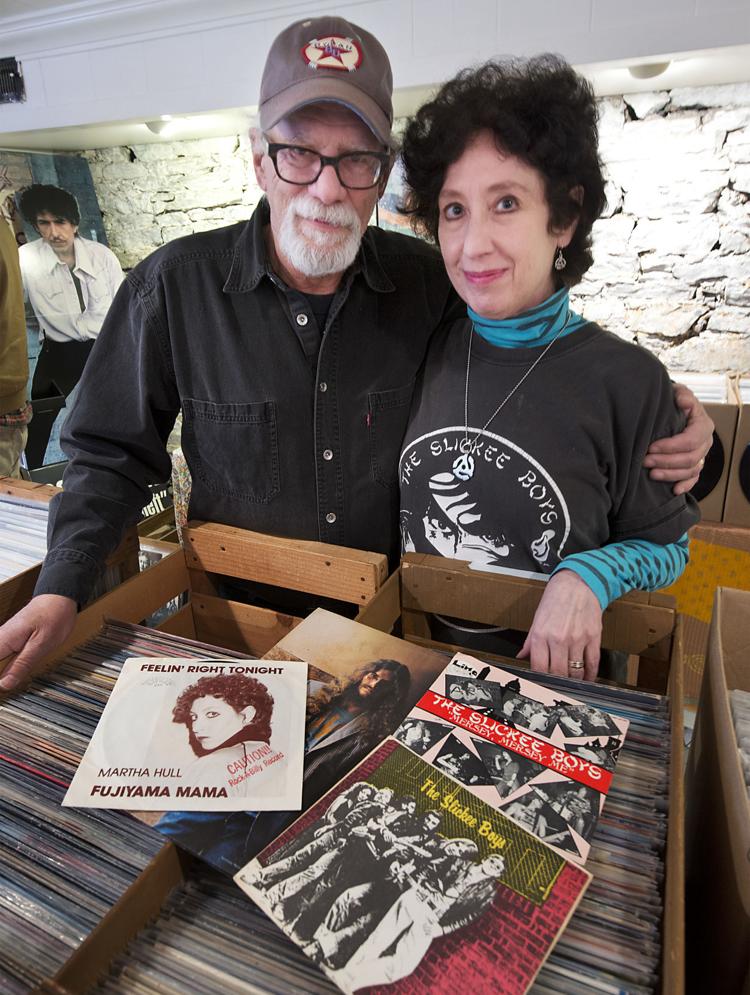 Vinyl Acres was part of a trio of record stores open in downtown Frederick, and due to flooding, experienced the challenges of owning an underground store multiple times. Community members rallied to save the business each time, seeing the value in a mom-and-pop store.
"The thing with records is they're hard to replace. They don't walk in the door every day. That stock that I lost, I can't go buy it somewhere tomorrow. It's going to take a while to replace," Berberich said in a News-Post article in May 2018. "In the big picture, I'm OK. We survived. What we'll do, I'm not sure, but we'll survive."
The other two stores downtown, Rock & Roll Graveyard at 115 E. Patrick St. and The Record Exchange at 151 N. Market St., have made it through the pandemic, thanks to the support of their loyal customer bases and online sales, their owners said.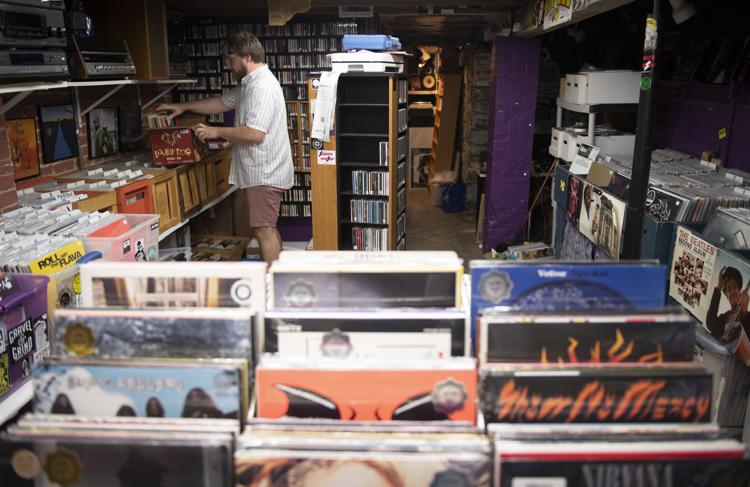 Chris Wolfe, the owner at Rock & Roll Graveyard, said he's been shipping 40 to 50 online orders across the United States.
At first, when Sam Lock, the owner at The Record Exchange, had more limited hours, Wolfe was seeing less competition, he said. But even since Lock has expanded his hours, online sales have been strong at Rock & Roll Graveyard, Wolfe said.
"Now I have my entire new inventory online, so it's been helpful for me, for people who don't feel safe going into a store," Wolfe said. "And plus most things … it's much more affordable than shopping in a record store in New York City and Los Angeles, so the prices are a lot more affordable."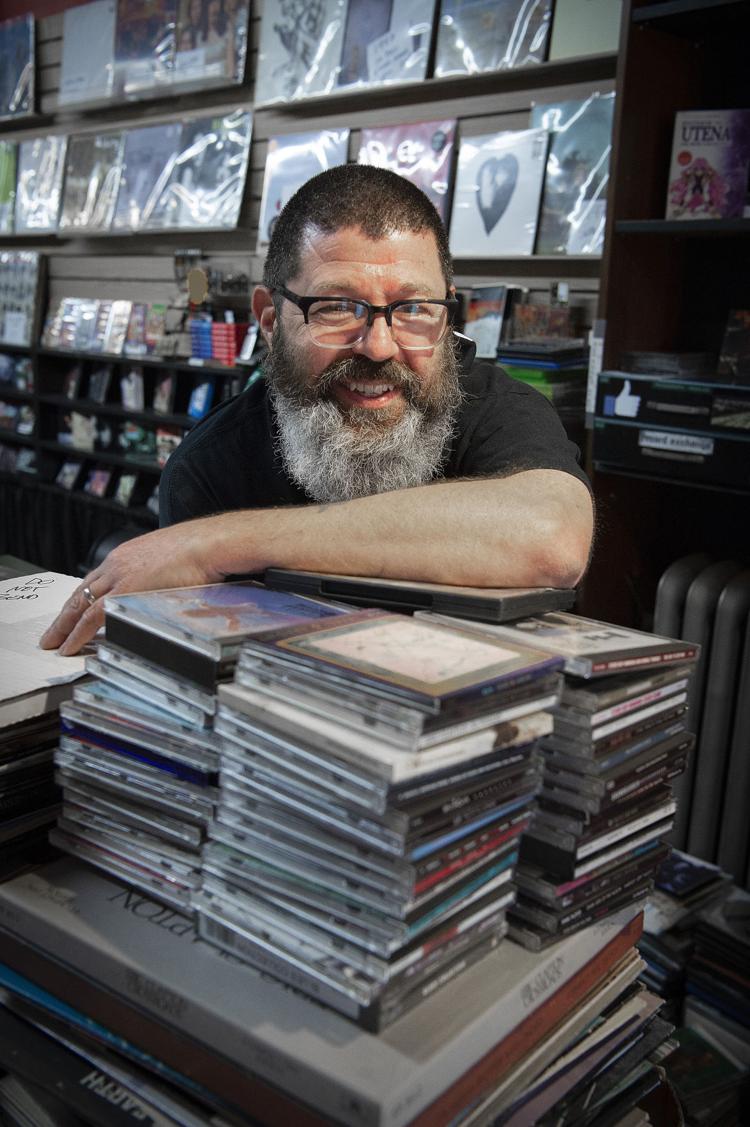 Lock said during the lockdown, he went through his CDs and old children's movies, selling about 60 of those daily at one point. But besides some curbside pick-up, he didn't sell much vinyl online. New vinyl only makes about 50 cents above the cost of the vinyl, once you pay fees to Discogs, a website many record store owners use to showcase and sell their inventory.
"I knew once we reopened, I'd want lots of vinyl in stock, because people would have like, cabin fever and [be] wanting to shop," Lock said.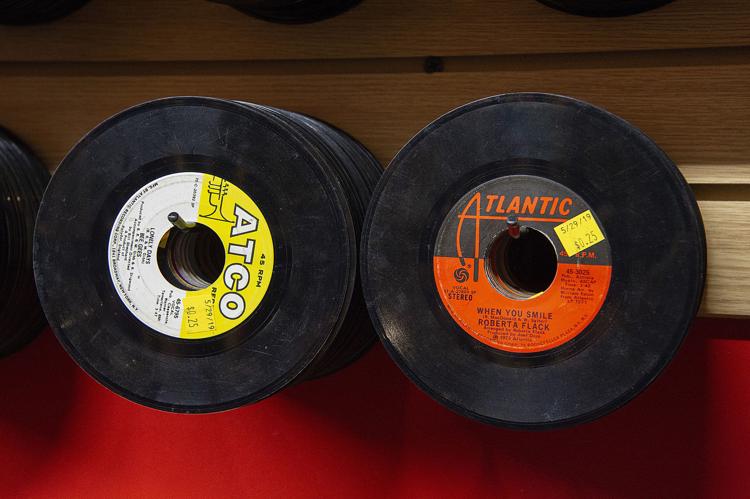 Lock got a Paycheck Protection Program loan for $4,000 and a grant from the state but no county grants. Wolfe said given the fact he did well online, he didn't want to take any grant or loan money from businesses who needed it.
Wolfe added he wishes Vinyl Acres' Berberich and Hull the best as they venture forward with their online business.
"He [Berberich] took his entire inventory and put it online, which is going to be a lot of work," he said with a laugh. "Because he had three storage units full, plus the store. … It's just the age and the safety thing, and I wish him the best because he's a good guy. He gave me my first job with the record store."
Both Lock and Wolfe will press on, serving as the remaining two brick and mortar record stores in Frederick. Lock said he's noticed Frederick has become a tourist destination for many in the region, as people seem to opt for day trips on weekends instead of full vacations.
That's led to a different customer base during recent months, Lock added.
"Now with us being open and downtown being pedestrianized, it's like Mardi Gras down there," Lock said, referring to the fact Market Street is closed for outdoor dining. "And a lot of locals are like, 'Ah, I just think I'll stay away from downtown' … on Saturdays, I see a lot of locals, but a lot of people come from away."
Wolfe said all three stores had different client bases pre-pandemic, and believes that will continue in the coming months.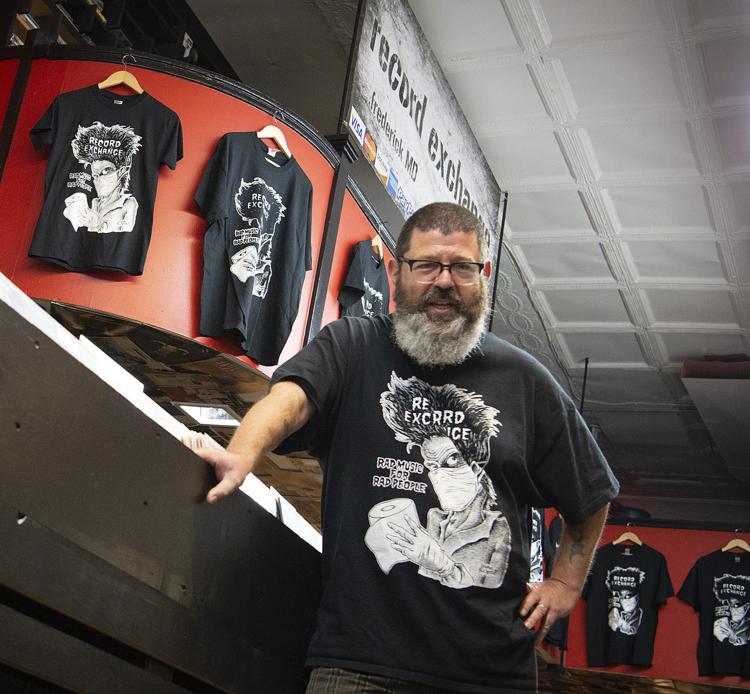 Both said they're thankful for their customer bases and hopefully are prepared in the event of a worst-case scenario: another lockdown brought on by a second wave of the coronavirus.
"Being a business owner, I'd be stupid not to think of that already," Lock said. "Since the end of March, I did some thinking and figured maybe I'd get out of my lease and go all online, but I enjoy the retail part, I like talking to people."
"I'm not going to give up or anything like that, I'll always find some sort of platform to keep us going," he said. "I feel like I'm pretty much a lifer when it comes to doing the record store thing, and we'll see how that goes."