There's a song on singer Scott Siskind's brand new solo album, "Old Ghosts, New Homes," called "What Is God?" It closes the record in a tender way, Siskind and his guitar raising centuries-old existential questions about faith, the human race and everything else in between.
"God is not religion," Siskind sings. "It's a means to show us hope."
The lyric rings particularly poignant now as the world is in the middle of a global pandemic due to COVID-19, otherwise known as the coronavirus. It's a pandemic that has financially crippled many industries, including music, where everybody from touring musicians to those who play at bars three or four times a week have lost their jobs, income and livelihood due to mandated quarantines.
Siskind's connection to the virus goes beyond losing a few gigs here and there, though. That's because it was only a little less than a month ago when the Baltimore-based artist embarked on a tour with a bandmate from his most well-known project, the rock band Vinny Vegas. The issue?
"The second day we were there, people started texting me, saying it was there," Siskind said recently in regards to COVID-19. "As the week progressed, there were more and more people talking about it. By the last day, we had our last show canceled because of it."
Because the bulk of his shows were in the southern part of the country — and when the pandemic first developed it took hold of the northern portion of the country — Siskind was able to get through the majority of the bookings. Even so, with the announcement last week that Italy surpassed China as the country with the most deaths related to the virus, Siskind was asked to stay home from his day job as a graphic designer for at least two weeks upon returning.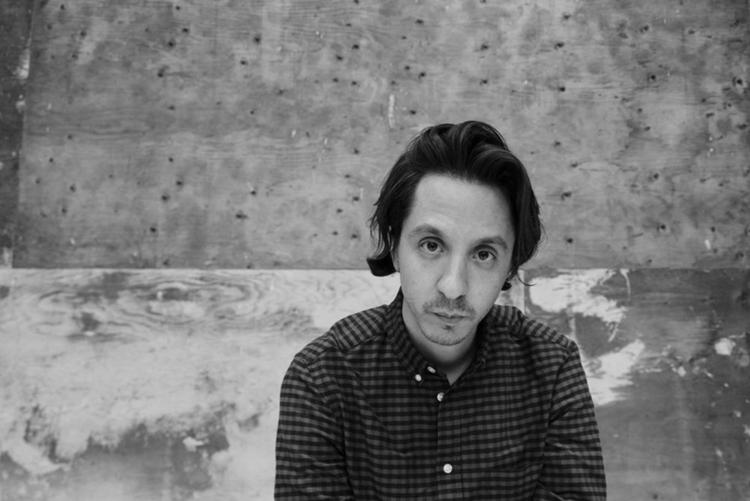 When he reflects now on his time overseas, he stresses how similar to the U.S. the country's initial response was to the pandemic. It's worrisome, he said, to see how flippant some people's attitudes have been toward the outbreak stateside.
"People were saying 'Oh, it's just the flu,'" he relayed, "and it didn't seem to stop anybody. A week and a half later, and the people I have talked to there since I left have a completely different tune. A specific person I talked to on my last day just told me to take vitamin C and I would be fine."
He stopped for half a second to reflect on the memory.
"One week later," he concluded, "I talked to her and she said they couldn't leave their houses."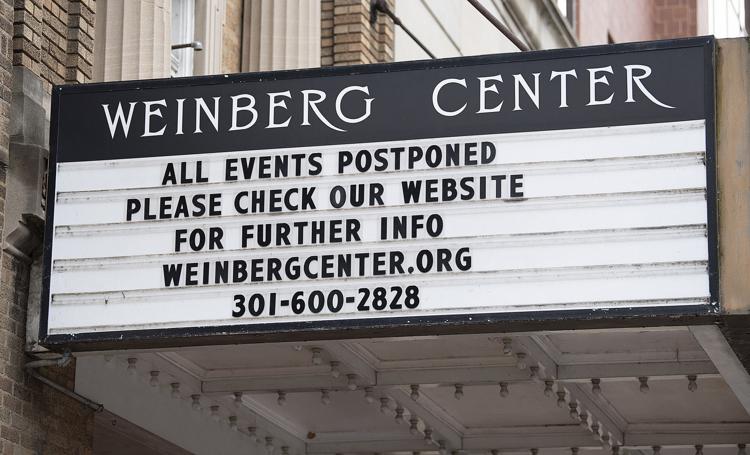 Closures and cancellations
Like a lot of people in the music industry, John Healey, the executive theater manager at The Weinberg Center for the Arts in Frederick, received his first gut punch related to the pandemic when he heard March 13 that this year's South By Southwest conference in Austin, Texas, was canceled.
The annual gathering is single-handedly responsible for about 30 percent of the city's income on a yearly basis, and when Healey heard about the decision to call it off, he said he knew that cancellations, disruptions and shutdowns were heading Frederick's way.
"That caught everybody off guard in the industry because there had been articles published saying that the festival was happening, even though a few people backed out," Healey explained. "That doesn't just affect the music industry; it will have an impact on hotels, restaurants, all those things."
The silver lining on a local level, he said, is that there are very few concerts he's had to straight-up cancel thus far. Instead, all the artists and booking agents he works with have been open to postponing and rescheduling their events.
"Everybody in the industry seems very flexible and everybody's concerned," he said. "So a lot of tours are being re-created on the spot."
Still, along with putting everything in March on hold, Healey has made his way almost entirely through the April schedule with postponements. Last week, he was moving into the May slate to see how he could best prepare for what might lie ahead.
One of 2019's most successful music gatherings throughout the area, the Frederick Food Truck festival, already took the next step for what might lie ahead when its organizers announced last Wednesday that this year's event, which was scheduled for June 13 at the Frederick Fairgrounds, will not take place. Refunds for tickets that have already been purchased are currently being processed.
The decision wasn't made lightly, said Lorenzo Nichols, one of the festival's co-founders. They had already confirmed a handful of music acts for the day, and organizers were working on the inclusion of interactive vendors, like a mobile escape room.
"It sucks," Nichols said of the cancelation. "Once we saw other festivals move their dates and other festivals way larger than ours doing what they're doing, we thought we should follow suit because it's so up in the air. It's not like 'Oh, next week, we'll be good,' so we thought it might just be best to do this. We want to look out for the best interests of everyone."
As a result, the minds behind the show still hope to hold pop-up events throughout town, should a resolution present itself within the next few months. Though one scheduled for Rockwell Brewery in March was canceled, Nichols said they have looked at other potential locations, including the parking lot of the Eagles Club.
"We're just seeing where everything goes with this," he said. "Until then, everything is kind of paused."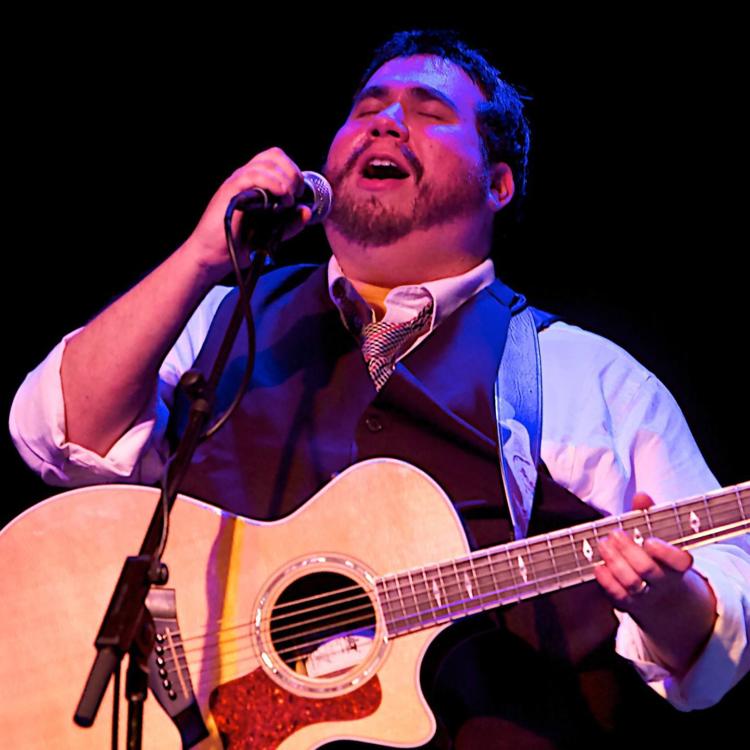 For a lot of musicians, playing live isn't just a form of art; it's their livelihood. Steven Gellman is one of those musicians.
The singer-songwriter recently bought a house in New Market after living in Germantown with his spouse, who works for a nonprofit. For years, Gellman's made 100 percent of his income performing music, and with the new house in tact, the couple needs cash flow from both family members to make ends meet.
"This is my first home," he said as his voice began to turn. "We were so happy."
To sustain a life in music, Gellman has worked his days into routines. In mornings and afternoons, he had regularly paying gigs at nursing homes and hospitals, where he would entertain patients in need of a pick-me-up. When nighttime would roll around, he would frequent the coffee shop circuit in and around the DMV.
But once the coronavirus spread and elderly people were proven to be more at-risk than others, hospitals and nursing homes began canceling the jobs, first in March, then in April and now indefinitely. The decisions have nearly crippled Gellman.
"Those were the gigs that paid my mortgage because the folk scene doesn't pay much of anything," he explained, referring to his daytime jobs. "I'm kind of in shock. It's not to say there weren't tough times because money ebbs and flows in the music business, but I've always gotten by and I've never had to ask for help. It never occurred to me that something like this could happen."
Having spent decades in the arts industry, Healey expressed empathy for those like Gellman whose sustenance has been taken away as a result of the closures the coronavirus pandemic caused.
"It must be devastating for local bands," Healey said. "Actually, I think it's devastating to everybody in the industry, but especially those folks who play four, five times a week. All those people who may not be salaried are really going to be in tight spots."
Local singer-songwriter Flo Petite found herself in a tight spot when she recently embarked on a mini tour. Beginning in Maryland, the trek took her through Knoxville and Nashville before she landed in Chicago, where organizers for that night were contemplating calling off the show before ultimately moving forward with it.
Petite wasn't as lucky, however, when she hit the road for her next stop, which was Columbus, Ohio. Thinking everything was still on pace to proceed, she traveled to the Buckeye State's capital before discovering that the event was canceled. Thankfully for her, it was the tour's final night.
"Everything makes me a little scared," she said last week. "We got home from tour, and I tried to settle back into my routine, but everything was canceled and now I can't leave my house anymore, so I'm just like, what do I do now?"
What Gellman is doing now is urging fans and supporters to buy his music directly from him, rather than stream it online, where the artist makes fractions of a penny on each listen. He's also a big proponent of his website, www.hiddenpoet.com, where he addresses his hardship in a message on its homepage.
When it comes to what he does next, and his ability to find work out of the music realm, Gellman explained that all he can do for the time being is stay optimistic that something good might be on its way.
"I'm holding out hope that this too shall pass," he relayed. "So far, there hasn't been a light, and it's starting to look like it's just a big unknown. Obviously, I'm going to have to figure out something soon or ..."
With that, his sentence never finished.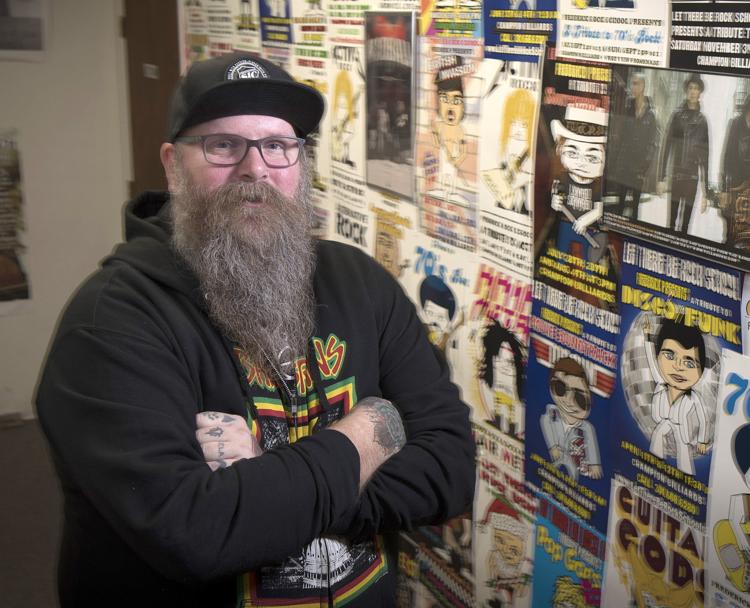 Performing isn't the only way artists earn an income through the local music industry. Scott Marceron, owner of Frederick's Let There Be Rock School, said last week that even though he could see shutdowns coming, he's been scrambling to ensure his business can stay up and running through the pandemic.
One way the school adjusted was through online classes. After giving it a trial run for a couple days, the school officially launched the initiative last week. And while one motivating factor for the adjustment may have been an employer's lifeline, another as-important element to the equation was keeping students busy as they figure out life in uncertain times.
"The response has been amazing," Marceron said, adding that the school plans to add virtual band lessons to its offerings on March 30. "We've been hearing a lot of thank-yous for keeping some normality in kids' lives right now. It's scary times. We're just trying to stay safe, keep to ourselves and keep this ship rolling so we can all get through this."
Others, meanwhile, have leaned into the ambiguity of the future with optimism. Chris Perry helps book shows for original bands throughout Frederick while also contributing to other projects in the area. Looking at the landscape in front of him, he's been thankful that most artists with whom he's been forced to cancel shows have been supportive of the decision based on everybody's safety.
"I haven't received any nasty responses," he explained. "Everyone's been really supportive, but really disappointed. There's been some people that do music as a paycheck and less as a passion and those people are a little more disappointed. If you're trying to make money on music right now, it's hard to do that. It gives us a challenge to find creative ways to survive. When things comes back, you need things to hold onto.
"If we're sitting around not thinking about three, four months from now," he ultimately surmised, "we're not very good at what we do."
As musicians and performers continue to ponder what happens next, the virtual world has stepped up to help ease the blow. Siskind, for one, started a Facebook group called "Live From Quarantine!," which is a space where anybody can post links to various live-streaming concerts from artists, famous or not, in an attempt to allow fans of bands to support the musicians they love via Venmo, PayPal or other online currency mediums.
"It's been kind of cool," Siskind said. "You can see everything from small independent artists to people like John Legend and Ben Gibbard from Death Cab For Cutie. We just want to post links to keep everybody up to date on when stuff happens and how these artists who had their tours canceled can stream their concerts."
The value of the internet to the music world has rarely been more pronounced, said Nichols, who also goes by the name Stitch Early when he dons his artist hat. Having had upcoming gigs canceled due to the coronavirus pandemic, he's been able to stay connected to his fans through his various social media accounts. It's a luxury he's aware did not exist all that long ago.
"If something like this happened in 1999, it would be like, 'OK, where do we go for music?'" he reflected. "But now, I can record a song tonight and be like, 'Hey, everybody, check it out!' tomorrow. It's just easier for artists to stay engaged now. Once I saw all this was happening, I thought, 'Oh, I'll just be at the crib. Let me go ahead and lock in some time to finish up these records now.'"
As for Siskind, he won't be heading back to Italy any time soon — three days after he returned stateside, the federal government suspended all flights to and from Europe. Yet as he mulled the severity of the pandemic, he admitted that the uncertainty of the times has him wondering about what his feelings really are regarding what to do next, even if the distance between God and hope isn't as far as some might believe.
"I wouldn't say I'm nervous about it because it's all so unique at the moment," he said. "But I also say that with the privilege of having a job … It's kind of hard to know what to feel right now."
As far as Perry is concerned, those feelings have as much to do with faith in the coming weeks as they do with anything else.
"In a perfect world, there should be a see-saw," he said. "When stuff goes down, it should come back up — sometimes it just depends on how long it takes to get there.
"But this?" he added hastily. "With this, I'm just hoping this see-saw ride is pretty short."