Picture it. Characters from "Romeo and Juliet" on the back of wagon train hitches— Romeo on one, Juliet on another — traveling through Frederick-area neighborhoods performing the balcony scene. A safe, social distanced version of the Shakespeare classic, tailor-made for a post COVID-19 world.
This creative vision, albeit a pipedream, is one of several ideas that Christine Mosere, the founding artistic director of The Endangered Species Theatre Project in Frederick, has come up with as alternatives to in-person theater performances brought on by the restrictions of the ongoing pandemic.
"At least we're still thinking creatively," Mosere said recently of the wagon-train hitch idea.
The existence of the pandemic has forced that type of creative thinking, and put a major strain on the budget of Endangered Species and other local independent theater groups like the Maryland Ensemble Theatre, New Spire Arts and more.
And while artists are used to being "scrappy" as Mosere put it, it's not a great position to be in.
"I think theater people are used to dire situations because we're in a constant state of that so we will figure it out," she said. "But I do think it's going to be hard."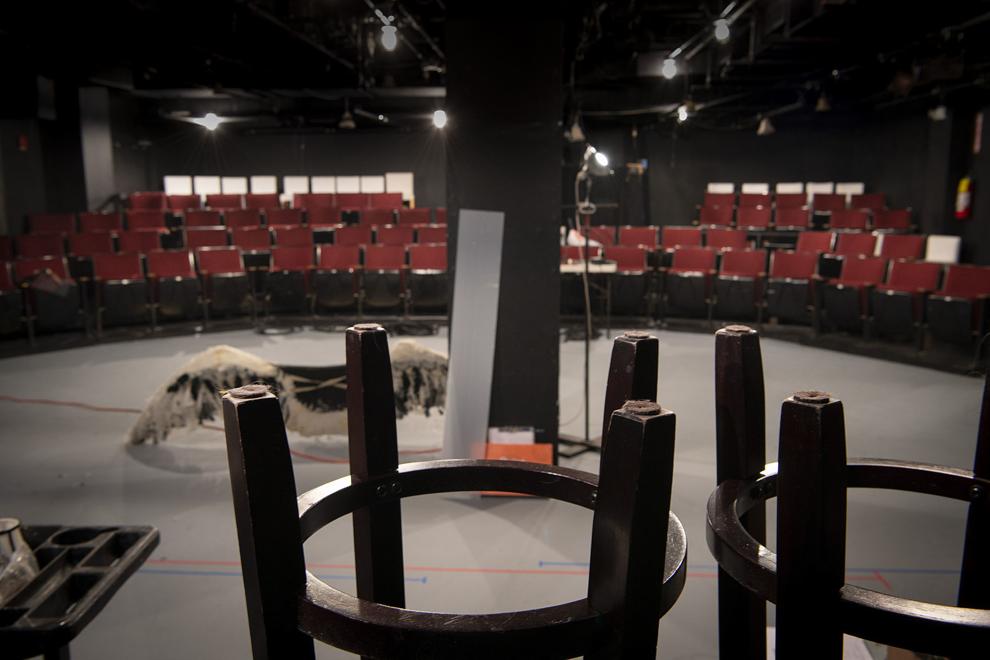 Ghost lighting
Frederick's Theatre Row, a section of West Patrick Street downtown that includes the Weinberg Center for the Arts, New Spire Arts and Maryland Ensemble Theatre, has been "dark" since the beginning of March due to Gov. Larry Hogan's shutdown orders. The venues have shuttered and all programs and performances were postponed or canceled.
Tad Janes, MET's producing artistic director, and Managing Director Kathryn Vicere said in an email recently that the Board of Trustees also implemented a budget freeze at the theater, with only critical expenses being paid.
"We are rendered unable to fulfill our mission and are reliant on government disaster funding and generous and loyal patrons to keep our ghost light on while we are away," the email said.
In theater, a ghost light is a light that is left on the stage when the theater is unoccupied and would otherwise be completely dark. MET officials used the term as a metaphor for the fundraising campaign.
Their email also said that MET received funds from the Payroll Protection Program, but that the money was only set to last eight weeks.
"After that, all will be laid off, leaving only the Artistic and Managing Director on staff, and a small line of credit to keep it going through … whenever Stage 3 of the Roadmap to Recovery Plan is implemented," the email said.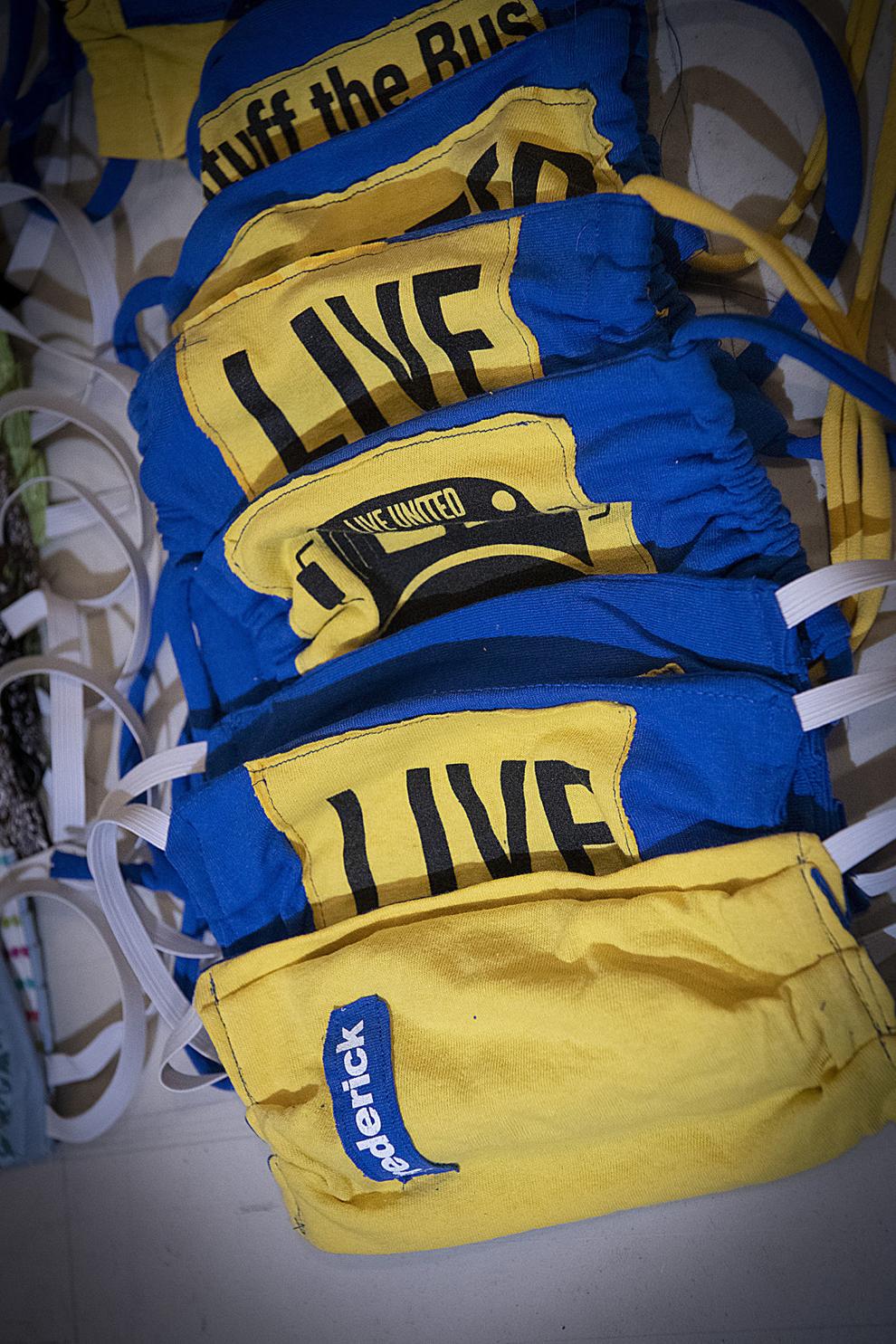 The theater, in partnership with United Way of Frederick County, The Ausherman Family Foundation and The Delaplaine Foundation also formed the COVID Collaborative, which has helped it stay current on facility bills and transform its costume shop into a PPE building facility. Volunteers gather in the shop and make masks to donate to keep people safe during the crisis.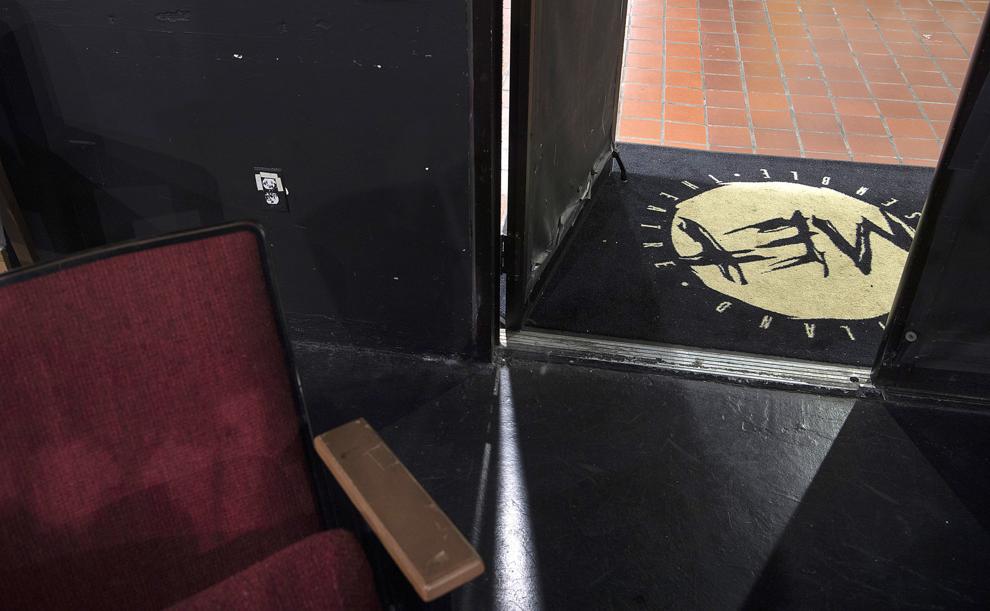 MET's "Keep the Ghostlight On" through social media channels and its website at https://marylandensemble.org/donate/. Theater staff members have kept busy creating and editing online content, which is broadcast on the website as well.
Janes also said in an email last week that despite the pandemic and uncertainty of the future of the theater, MET officials are announcing the 2020-2021 season June 1.
"I can't say too much just yet, but our new season is being tailor-made to work within the increasingly unpredictable situation we find ourselves in, [and] should be unlike anything we've done in the past," he said.
In quarantine limbo
When the directive to halt all live, in-person theater performances went into effect, Mosere was initially stumped on what to do.
In the first blow, the order halted the group's April production of "The Awakening," after they spent thousands of dollars to put it on.
"It's not just canceling a performance it's what I call super bad timing," she said. "It's canceling a performance after you've had to spend 80 percent of the money to get it ready."
After that, the group's main fundraising event, a benefit set for early May, was also canceled, leaving a hole in the budget. That, coupled with the uncertainty of when or if productions could happen again anytime in the near future, was enough to solicit a much needed pause and reboot for Mosere.
"The first two weeks I was so burned out. I kind of laid on my sofa and went, wow, what do I do now," she said. "Everybody was seeming so productive while I was just like, I think I just need to lay here and think and process and not panic. For a little while. So that's what I did."
The rest did not last long, though. Within a short time, Mosere was planning online classes and performances and coming up with alternative plans for shows.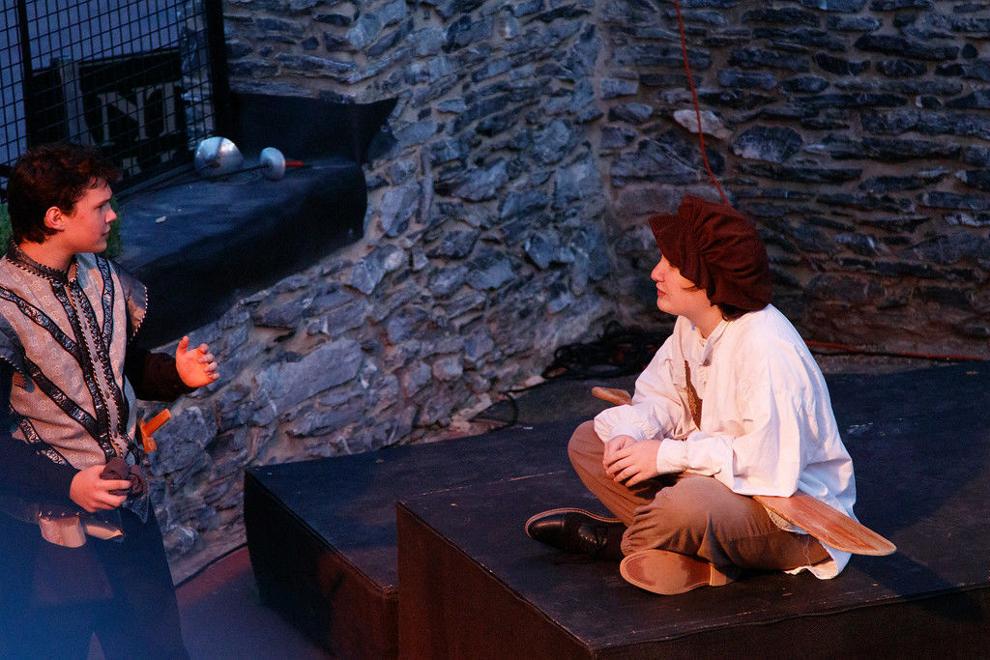 For example, before COVID-19, Mosere had big dreams for this year's Frederick Shakespeare Festival, which Endangered Species relaunched locally last summer. And while she recently received word that the festival would be a go this year, it will not look the same. Not only because of the COVID-19 restrictions, but because of a lack of funding from having to cancel a large fundraising benefit earlier this month.
"This summer we were going to do 'Romeo and Juliet.' We were going to have a deaf lady Capulet, we were going to do a multi-racial cast, I had a whole lot of ideas," Mosere said. "But it's just too big a production. We didn't have our benefit, there's no way I can do it. Also it's a very intimate, touchy show."
Now cue the creative visions. Mosere said last week via email the go-ahead to hold a mini version of the festival allows for a variety of options. And she's prepared for it all.
"We have Plan A, B, C, D & E for presenting some form of a mini Shakespeare Festival in late August or September — it'll either be live or online or a combination of both," she said.