Facing long odds for the chance to live out a dream, Annabelle Afzali put on some makeup, got dressed up and then lined up her camera shot in front of the cow pasture at South Mountain Creamery in Middletown.
"Hi judges, I'm Annabelle," her introductory video begins. "I am 22 years old, and I am from a small-town in Maryland called Middletown, where there are more cows than people." She then gestures toward the herd of cows in the background.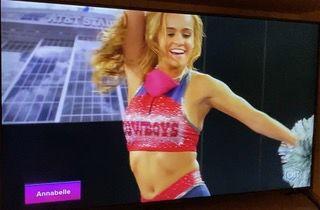 More than 1,300 miles away in Frisco, Texas, the video became a fast hit.
"Annabelle from Maryland, she was one of my favorite intros," Kelli McGonagill Finglass, the director of the Dallas Cowboys Cheerleaders, told her colleague and head choreographer Judy Trammell on the show as they evaluated more than 1,500 applications from 45 states and nine countries for a spot on this season's squad.
"Her personality was so big, and then she had those cows in the background," Finglass continued.
Afzali's memorable introduction and her extensive background as a dancer both in Middletown and for the University of Maryland Dance Team earned her one of 20 spots to try out for the Dallas Cowboys Cheerleaders — who perform at each of the NFL team's home games — as a rookie or first-year competitor.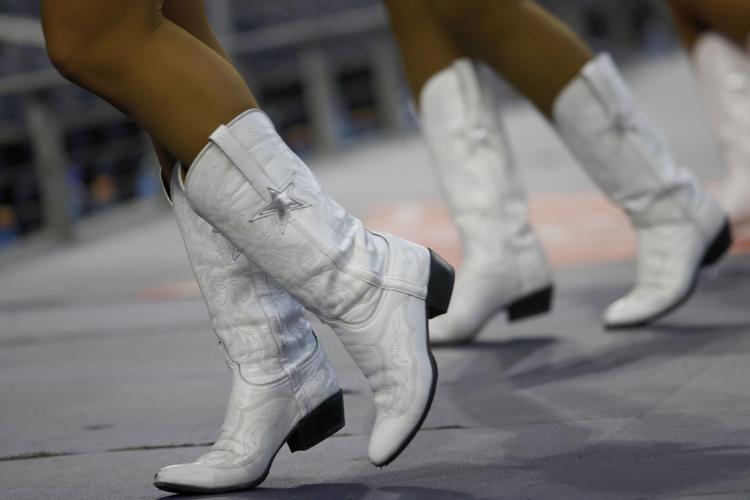 The entire process of making the team was filmed in July and August in Grapevine, Texas and later aired on County Music Television in the long-running reality show, "Dallas Cowboys Cheerleaders: Making the Team," which debuted its 15th season in November. The 2020 competition was unique to years past, taking place in a COVID-safe "bubble."
The competition to make the team was fierce as 29 veterans of the team joined the 20 rookies after one week to vie for 36 spots. It was the most prospects that had ever reached what is referred to as the training-camp portion of the show.
Normally, the tryouts are conducted in-person at the Dallas Cowboys' stadium. But there were no in-person tryouts this year due to the coronavirus pandemic. Everything was submitted online, which significantly broadened the field of applicants and, thus, made the competition even stiffer.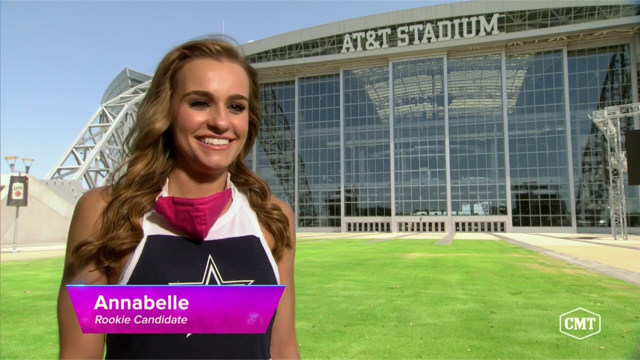 Afzali said in a recent phone interview that being one of 20 rookies selected to fly to Texas and compete for a spot on the team on a reality show sort of felt like winning a lottery.
"Oh my gosh, I didn't think I would make it that far, honestly," she said. "Honest to goodness, I know it's such a long process and a lot of thought goes into it. I honestly didn't think I would make it as far as I did."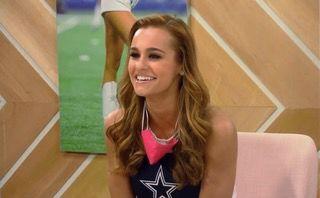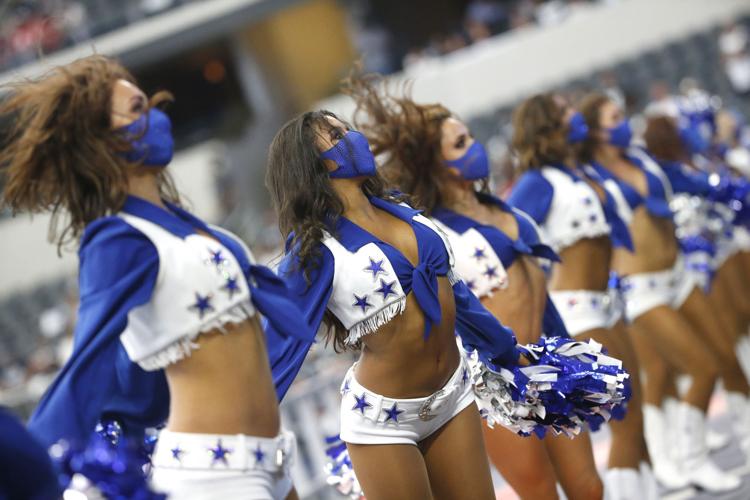 In addition to filming her intro video in front of the cows — an idea given to her by her sister, Mary-Kate, to help her stand out — Afzali was required to submit a 60-second dance video that was filmed in the cleared-out sunroom of her family's home.
"My sister cut the music for me. My dad (David) held the spotlight on me. I am so grateful for that," she said. "The amount of support I received was overwhelming."
After watching the television show for years and harboring her own dream of becoming a Dallas Cowboys Cheerleader, Afzali summoned the courage to throw her name in the hat, especially since the pandemic made the process more virtual and, thus, accessible to women across the country. They didn't have to fly to Texas to participate in a long-shot tryout process.
"I didn't tell anyone that I had auditioned, not even my best friend since I was 4 years old," Afzali said. "Only my family and my boyfriend knew. Really, that's because it was such a big dream of mine."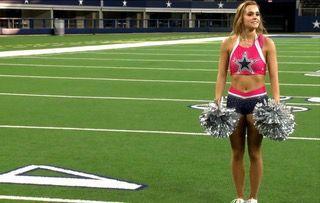 But then Afzali received a message on Twitter that wished her well with the process.
"I was like, 'Wait. What? Where did you see that?'" she said.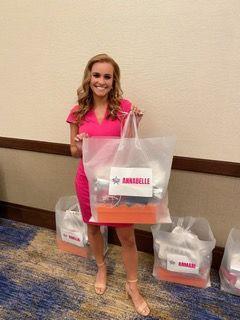 Finglass had posted Afzali's introductory video on Twitter and loved the fact that she had a cow in the video.
"I was so starstruck," Afzali said. "I was like, 'Oh my gosh, Kelly knows my name. I can't believe it.'"
Afzali impressed the judges with her personality and dance moves. But, over the course of the training camp, she struggled to keep pace with the rest of the competitors, most of whom were significantly taller than she was at 5-foot-2.
She was called into a meeting with Finglass and Trammell and dismissed from the show on Episode 4, which aired in the middle of December.
"I guess a cow joke wouldn't help me out in this situation," she quipped to the judges in her exit scene.
Not one to get overly emotional in a public setting, she then said, "I'm gonna get a little teary-eyed. So, I am going to walk out with grace and poise." She then thanked them for the opportunity and left the room.
As soon as she walked out, Finglass became teary-eyed herself and reiterated that Afzali was her favorite applicant.
Finglass then turned to Trammell and said, "She comes across great on camera ... If I was her mother, I'd tell her to do musical theater, something where her personality can show."
In fact, Afzali's mother, Kathy, a former state delegate and 2018 Republican candidate for county executive, was a dancer on Broadway. 
Many contestants that are cut from the show return in subsequent years for another chance at becoming a Dallas Cowboys Cheerleader.
Afzali has not yet decided if she will take that path. She has a government IT job that keeps her pretty busy. In normal times, she has a back-roads commute from her home in Middletown to Herndon, Virginia. But she has mostly been working from home during the pandemic.
"It was an experience of a lifetime. It truly, truly was," she said of being on the show. "I am just a small-town girl from Middletown. So, it was the biggest thing to ever happen to me ... The people I met, I made some great friends. i still talk to them to this day. They are all pushing for me to come back. So, we'll see. They really are America's Sweethearts. It's true. I know first hand."
Follow Greg Swatek on Twitter: @greg_swatek