One of my recent favorite exposés in the food writing world was a spread that Bon Appétit magazine put together last year titled "Red Sauce America."
A series of articles from various writers, it looked at the history and culture of Italian-American cuisine.
"The oversize portions. The red-and-white-checked tablecloths. A carafe of the house red," reads the first few sentences of the introduction.
Those first sentences are sure to jog a memory in most people's minds. Perhaps a memory of a cozy, bustling room, Dean Martin playing loudly overhead and a gigantic plate of fried calamari sitting on the table in front of you.
I am a self-proclaimed snob when it comes to Italian food and I have often looked down in horror on the likes of Olive Garden and Macaroni Grill. But that's only because their food is bad. I actually enjoy Italian-American food when it's truly good. Give me a plate of chicken parmesan or angel hair pasta any day and if it's cooked well, I will inhale it.
This is why when I perused over the menu at Nido's Little Italy Ristorante in downtown Frederick, I was excited. A true, old school Italian-American restaurant. The kind that the writers of Bon Appétit claimed held the culinary secrets of a good "red sauce."
But after two dinner visits to Nido's I left feeling disappointed because everything was there — the ambiance, the friendly wait staff, the big glasses of wine — except the food.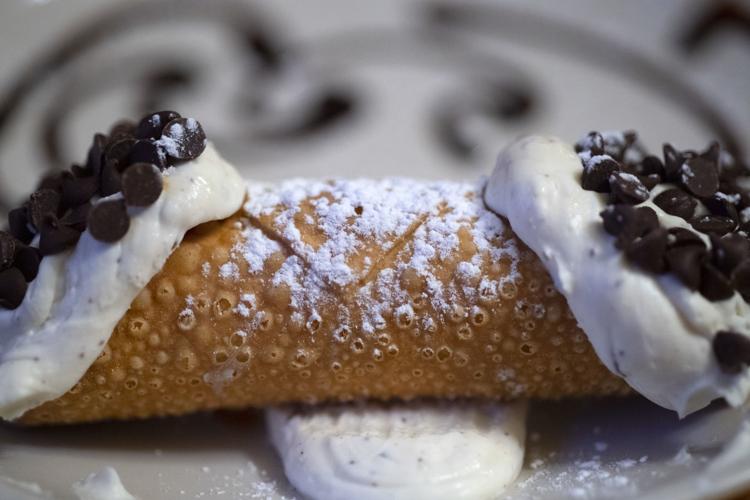 Let's start with the house-made cannolis because this was the item, I feel, fell the shortest.
Nido's does get points for a hard and crispy shell, indicating the cannolis had been filled when ordered. The filling itself, however, was unbelievably bland. It tasted like a very dense, heavy whipping cream, and that's it. Where was the sweetness from the powdered sugar? Where was the slight sourness from the ricotta?
The cannoli may have been big and pretty — daintily peppered with mini chocolate chips — but the taste was disheartening.
Moving on to the main course, the entrees proved to be either a hit or a miss. The chicken and eggplant parmesan were a hit. Perfectly crispy with a heavy coating of mozzarella, I could have kissed my fingers to my lips in true Italian style.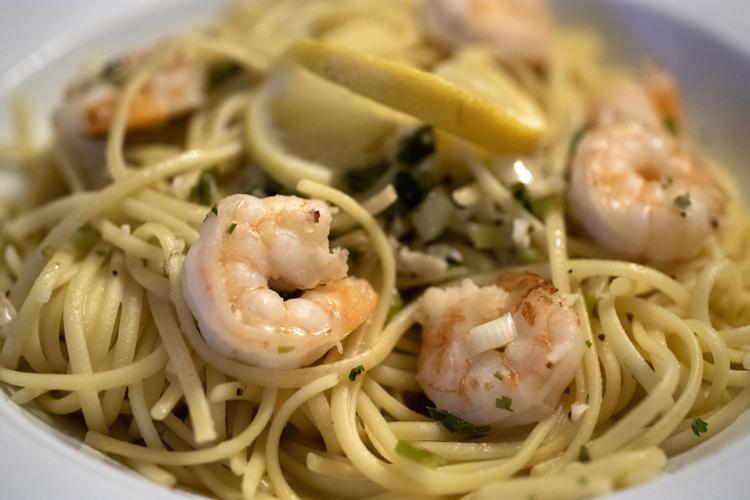 The shrimp scampi also proved to be done well. A bed of al dente linguini in a crisp and light white wine sauce with a hint of parsley, all sitting below plump, grilled shrimp. It also wasn't a very big portion compared to some of the others I tried, which I appreciated. It was enough that I still had leftovers but wasn't gargantuan.
Now, as I mentioned, I'm a snob when it comes to Italian food, and one dish I have always had a love-hate relationship with is spaghetti and meatballs.
The love side is that I love spaghetti and meatballs! Who doesn't? It's yummy, it's fun, it's an Italian-American staple — so much so that the animators at Disney decided to make it the centerpiece of one of their most famous scenes. It's also the emblem of the "red sauce America" that Bon Appétit talks about.
But this is where the hate part comes in — it's not Italian in any sense. Go to any restaurant in Italy, ask for spaghetti and meatballs and they will laugh in your face. Traditionally, meatballs in Italy are served by themselves and not alongside pasta.
So when a restaurant decides to put spaghetti and meatballs on their menu I expect it to be top-notch. I'm talking about a meatball and marinara recipe that has been passed down from your nonna.
Nido's, unfortunately, did not hit the mark for me here. The marinara was watery and hardly coated the pasta. Mariana should be slightly thick and when you pick up a strand of spaghetti you should be able to clearly see the red sauce covering it, maybe with a few flecks of oregano and basil — that was not found at Nido's.
The meatballs, although savory and juicy, had an off texture. They were mushy and soft and, as my guest pointed out, tasted more like her grandmother's meatloaf.
This same guest that I took to dinner with me decided to take a leap of faith during our visit and order one of the more interesting items on Nido's menu, the "Tortellini tre salse," which is cheese-filled tortellini in a mixture of marinara, alfredo, and pesto sauces. All three sauces are mixed together, and as soon as I read it I knew there were Italian chefs who would faint at the mere idea of combining these sauces. By any Italian standard, this is a sacrilegious endeavor, but I put my skepticism to the side to try it.
Unfortunately, I was right. The sauces have such strong flavors on their own that when mixed together they seemed to cancel each other out leaving you with a murky green cream sauce that tasted only like bland cream — similar to the cannoli. The only discernible taste was the cheese filling of the tortellini. Disappointment all around.
But as I mentioned earlier, it's not all bad, and the surprising breakout star at Nido's turned out to be their crab dip appetizer.
It's a bold moving, putting crab dip on an Italian restaurant menu, but we are in Maryland so there are no limits when it comes to crab. Hot and delectably smooth and creamy, I found myself sopping up every last bit with the warm bread it was served alongside.
You could taste the crab and the saltiness from what I assume was a little bit of Old Bay seasoning, and with a few shallots cooked in, the salty, sweet, creamy combination was almost perfect.
When compared to the restaurants that Bon Appétit describes in their red sauce expose, Nido's hits the mark in terms of backdrop and experience.
I have no doubt that Nido's will survive the test of time because it gives diners the feeling of an old, neighborhood trattoria, and I'm sure it has loyal patrons already, but if Nido's wants to continue boasting a menu that is emblematic of Italian-American cuisine, then the realization must be made that there is immense room for improvement, especially with the one thing that ties this all together – their red sauce.
Katryna Perera is the food reporter and critic for the Frederick News-Post. A longtime "food enthusiast" she has taken cooking classes both domestically and internationally and is continuously following food trends and restaurant openings. She also briefly studied food reporting while attending Columbia University's Graduate School of Journalism.
Follow Katryna Perera on Twitter: @katrynajill; on Instagram: @kjp_eats.
Follow Katryna Perera on Twitter: @katrynajill.