Sometimes, you just need takeout. Whether it's a Friday night after a long week or a night where you don't feel like cooking, there are those days when a little box of fried rice or noodles will do the trick.
I like to think of Chinese takeout as a cultural comfort. In a way there is something nostalgic and homey about those little fried rice containers with the metal handles spread out over a coffee table or kitchen counter. To me, that image gives off cozy feelings as I imagine myself sitting on the couch in comfy clothes with a good movie and a steaming bowl of fried rice and saucy meat.
Most of you, I'm sure, already have your go-to Chinese restaurant where you order out from but if you're willing to try something new I suggest giving Asian Cafe in Middletown a spin. This small restaurant just off the main strip of downtown Middletown serves up some wonderful dishes and if you live elsewhere in the county, it might just be worth the drive to try it out.
The restaurant also does delivery within a 10-mile radius so who knows, you may not even have to get up off that couch.
A great appetizer to start with, especially for these cold January nights, is the Gyoza Soup. It's a clear, nectarous broth with strips of carrots, cabbage and lettuce, and some large gyoza dumplings. The wrapping of the dumplings is made well and doesn't get mushy while sitting in the soup. It holds its shape and a little bit of bite, allowing you to slowly spoon off little bits of the dumplings with each slurp.
This soup is a perfect starter and isn't too heavy that it will ruin the rest of your meal.
Asian Cafe's fried rice is, in a word, satisfactory. It's got all the right flavors, it's a little crispy, and it's peppered with diced carrots, peas and onions. It's solid fried rice but there is nothing exceptional about it. But this is what makes good takeout good, right? It meets a need without being flashy.
One compliment I will give is the shrimp in the shrimp fried rice were bigger than average. It was nice to see some big, plump shrimp in place of the normally tiny shrimp that can often get lost when you start mixing dishes together.
On the other hand, though, I didn't see an egg in the fried rice. I used to love having those little strips of scrambled egg in my Chinese fried rice but I've noticed that more and more restaurants have stopped adding that in — which is a shame. I always found the egg gave the rice a level up.
The lo mein noodles, while long and stringy and full of beautiful vegetables, were a little overcooked when I ordered them and seemed a bit mushy but otherwise a great replacement for fried rice.
For your main dishes, I highly recommend the Mongolian beef. Strips of beef, which are incredibly soft and tender, come in a lovely sweet sauce with hints of brown sugar, ginger and garlic. If you like Asian-style barbecue you will enjoy this dish as a lot of the same flavors come through.
I was less impressed by the chicken with ginger and garlic sauce. The pieces of chicken were nice and flat and bite-sized but the flavor of the sauce was a lot sweeter than what I had expected given the name. I was expecting strong flavors of ginger and garlic but instead felt like I was eating more of a sesame chicken dish.
On the menu, there is a little fire symbol next to the name indicating that the dish is supposed to be spicy but I found the heat to be very minimal. Instead, the sweetness of the sauce overpowered any chili that may have been present.
I was also a bit disappointed by the Lake Tung Ting shrimp. I had never had this dish before but I knew from research that it is a Hunan-style stir-fried dish with a light wine sauce.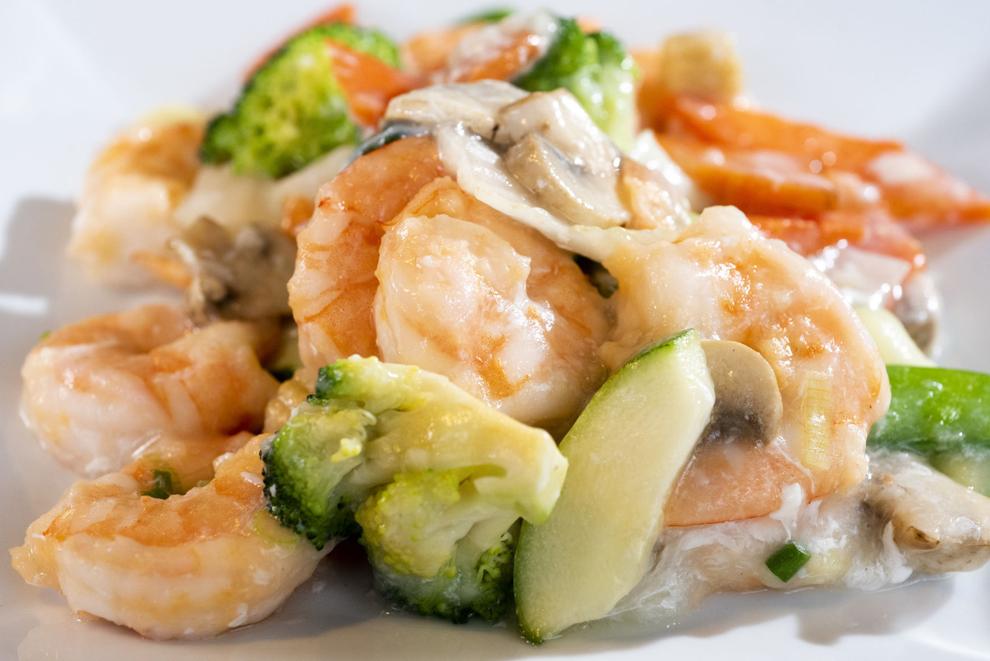 What the Asian Cafe served up was shrimp in an off watery, milky sauce that had very little flavor. To be honest I would have preferred just the steamed shrimp and vegetables without the sauce.
But Asian Cafe does excel unexpectedly in their sushi offerings. Not only are the selection of rolls quite extensive but the portions are large and the prices are not outrageous — most of the specialty rolls are priced around $13.
Funnily enough, the Middletown roll is one of their best. Spicy tuna and avocado is wrapped with rice and then topped with snow crab and cooked eel. I have never really been a fan of eel but was absolutely delighted with this roll. The different textures of each fish come together beautifully and the eel gives off a bit of chewiness and sweetness. Trust me you won't even feel like you're eating eel. It will be a treat.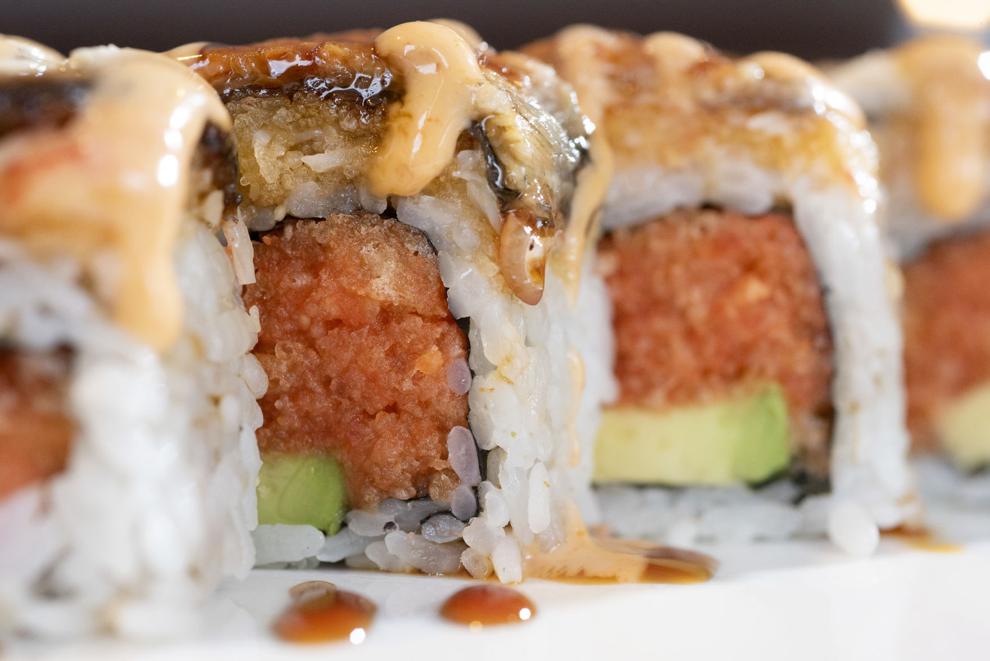 If you're really not feeling the eel though, the Hawaii roll is a great alternative. Spicy crabmeat, avocado, and shrimp tempura are wrapped up and topped with salmon, white tuna, and crunchy tobiko. Paired with some really good soy sauce, this roll showcases all the great flavors and aspects of sushi.
I was happy to see that Asian Cafe is serving up the Middletown community with not only solid Chinese food but also some fantastic sushi. Coming downtown to get sushi is sometimes just too much and it's great to see a local restaurant providing that need to other parts of the county.
The restaurant is not taking dine-in customers at the moment but takeout works just as well and may even be the better option of the two. So if you ever want to be like those people in the movies—wrapped up in a blanket on your couch, fried rice container in one hand, chopsticks in the other — Asian Cafe might be just the spot to get your takeout from.
Katryna Perera is the food reporter and critic for the Frederick News-Post. A longtime "food enthusiast" she has taken cooking classes both domestically and internationally and is continuously following food trends and restaurant openings. She also briefly studied food reporting while attending Columbia University's Graduate School of Journalism.
Follow Katryna Perera on Twitter: @katrynajill; on Instagram: @kjp_eats.