When Ibiza Cafe opened last summer it became a part of what was already a healthy number of coffee shops in downtown Frederick. And I've heard rumors that another one is coming soon. But can you ever really have too many coffee shops?
If they're each unique and have a little bit of their own flair, what's wrong with one more spot? Especially for those mornings when you need something quick, or those days when you need your office to be somewhere else besides a boring building — or lately, your house.
And luckily for all of us, the downtown coffee shops are spaced far enough apart from each other that every section of the city has at least one nearby. They are not trampling over each other and each offers a different vibe.
Ibiza happens to be the closest coffee shop to my little apartment downtown and I thoroughly enjoyed getting out and strolling down there to sip their coffees and munch on their menu offerings.
One of the first things I noticed about Ibiza is how aesthetically pleasing it is inside. It's a small space but the light filters in beautifully through the windows and the strategic placement of some green plants with soft, mellow lighting gives it that ultimate coffee shop vibe.
The decor is a mix of modern farmhouse and Paris boulangerie — a perfect combination in my opinion — and sitting inside while sipping something warm and listening to the soft, crooning background music will give you the ultimate sense of ease.
Ibiza Cafe doesn't just stand out in Frederick for its eye-pleasing decor. It also stands out for its coffee.
All seven of the coffees they offer are single-origin, meaning the beans come from a specific country or region. Most coffees these days are a blend of beans or flavors but single-origin, when you can get it, is known for its high quality and robust flavor.
The coffees at Ibiza are simply named after where they come from — Guatemala, Ethiopia and Peru are just a few.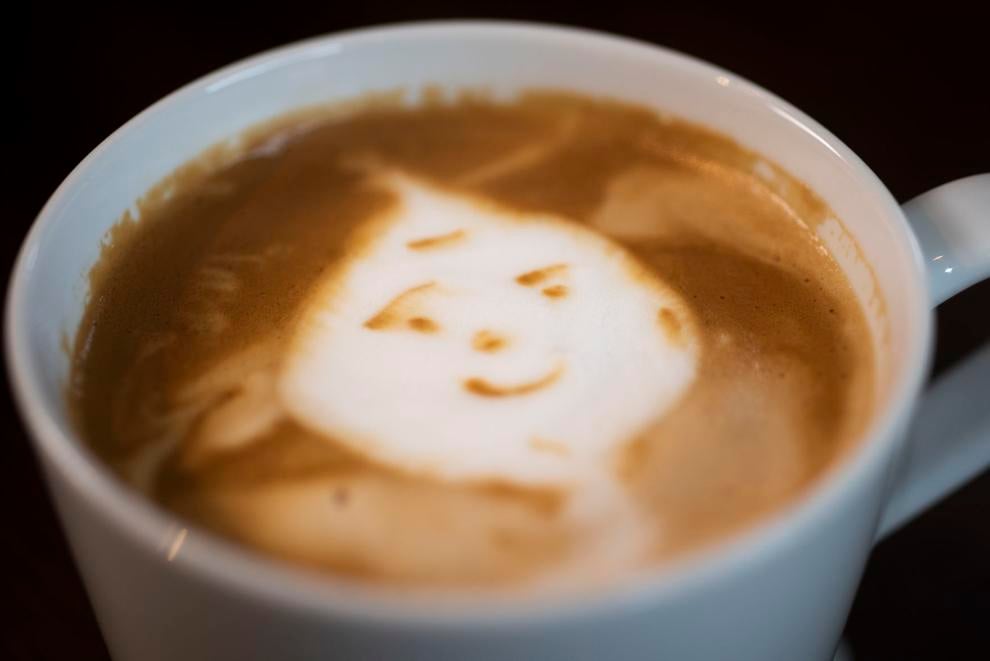 One of my personal favorites was the Bali. It's a medium to dark roast coffee with hints of chocolate and vanilla. The coffee is sweet in all the right places with the chocolate and vanilla coming through in a silky way. If you tend to stray away from deep espresso-like flavors, this coffee hits the perfect balance of being strong and dark without giving off too much of a burnt taste.
I was even more impressed with the price. A 12-ounce cup of any of Ibiza's single-origin coffees will cost you a mere $2.89. The reason that surprised me is that one, it's single-origin, and two, Ibiza crafts each cup of coffee to order with a somewhat complicated method. Instead of using a simple drip brewing system, they first ground the beans for each cup and then use either a pour-over or a siphon — also known as a vacuum system — for the brew. The siphon is a two-chamber system that uses temperature to change the vapor pressure of the water to lift it up and bring it back down between the two chambers.
This method of coffee-making is supposed to ensure that the coffee retains its full flavor even after cooling down. The whole process takes a good five minutes and for all that work, I would expect to be charged more than $2.89. I appreciate that Ibiza is keeping their coffee affordable despite its high quality.
For espresso-based drinks, Ibiza has them all, from cappuccinos to mochas. The espresso is strong, rich, and very deep in its flavor and will leave you ready to take on the world.
Ibiza also offers some lovely loose-leaf teas such as jasmine green and mum oolong, each offering a unique aromatic and refreshing essence.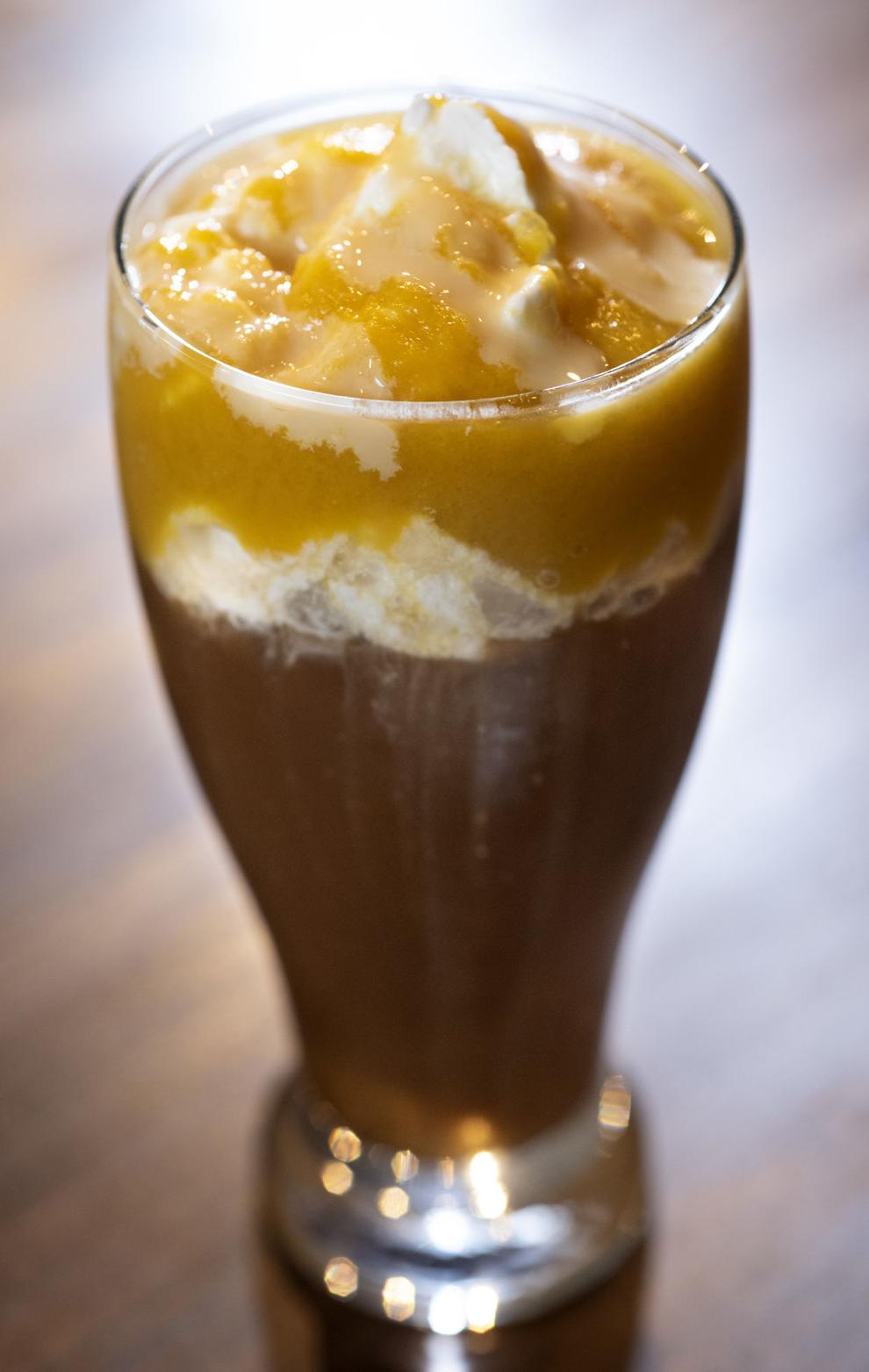 For a fun tea drink, try the whipped Assam with mango. Strong and malty Assam tea is served chilled and topped with whipped cream and mango puree. It's absolutely delectable. When the mango combines with the Assam tea it's a burst of flavor incomparable to any coffee-based frapuccino.
Ibiza Cafe also offers up a few items to munch on. Besides a daily rotating array of pastries, Ibiza has a few sandwiches on their menu, as well as some thick buckwheat Belgium-style waffles served with sticky maple syrup and airy whipped cream.
If you want something with egg, go for the sanme. It's one of the lightest breakfast sandwiches I've ever had — egg, provolone and muenster cheese come together in a croissant and its served alongside a few pieces of fruit and a small salad. I easily checked my box of eating healthy for 2021 with this breakfast order.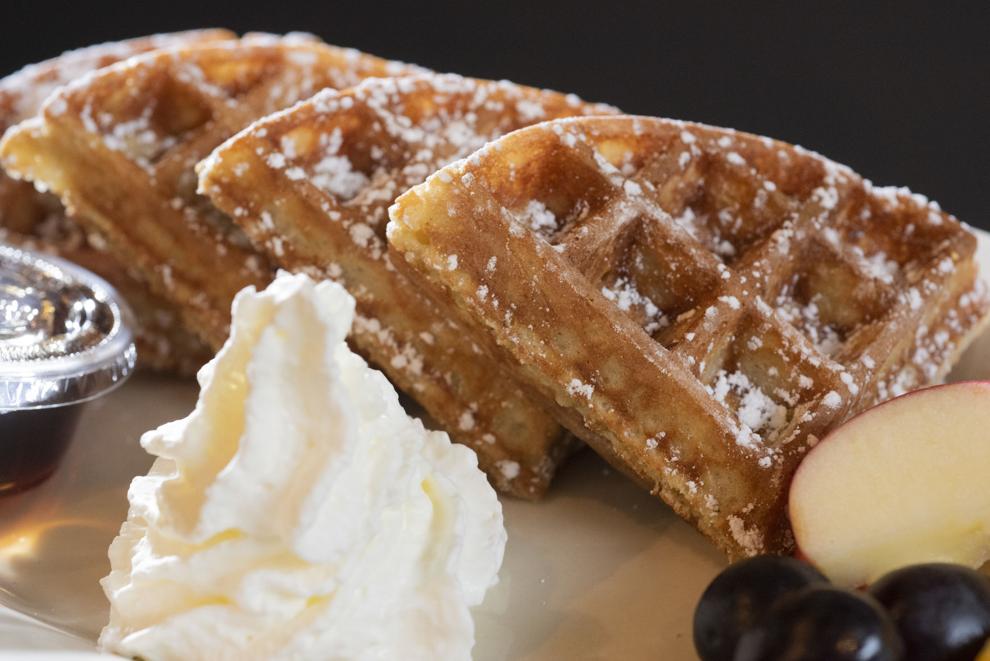 Lunch can be just as delicious at Ibiza with the panme. A few slices of prosciutto and Swiss cheeses are sandwiched between two pieces of sunflower bread. Again very light, very simple, but the saltiness of the prosciutto, the sharpness of the Swiss, and the earthiness of the sunflower bread come together in a perfect way.
Ibiza is without a doubt an excellent addition to the coffee scene of downtown Frederick. It's like walking into a friend's house. The staff are friendly, the space is cozy and the coffee is hot. I could spend hours there on any given day simply sitting and sipping.
Katryna Perera is the food reporter and critic for the Frederick News-Post. A longtime "food enthusiast" she has taken cooking classes both domestically and internationally and is continuously following food trends and restaurant openings. She also briefly studied food reporting while attending Columbia University's Graduate School of Journalism.
Follow Katryna Perera on Twitter: @katrynajill; on Instagram: @kjp_eats.