Over the river and through the woods to Andy's Pizza & Subs we go. Literally.
The mid-size Mediterranean restaurant is in Lovettsville, Virginia. So most readers are going to have to cross the Potomac River and drive through some windy wooded roads to get there. There is another location in Leesburg, but we're going to focus on the one a little closer to home.
The restaurant is in a converted house right across the street from the Lovettsville Town Square. There is a small space for indoor seating with warm red booths and wooden tables as well as a very large outdoor patio.
I spent a week driving over a river and through some woods to dine at Andy's and, for the most part, enjoyed all of my visits. Their menu is much more Italian-focused than anything, else and the Mediterreanean flare comes through with a few dishes such as a hummus appetizer, a selection of pita wraps and a chicken shawarma entree.
Besides having some truly spectacular cannolis — which I will get to in a bit — there was nothing about Andy's that truly wowed me. It's your basic neighborhood Italian restaurant, and if I lived close by, I might enjoy being a regular there, but it's not an establishment I would seek out.
The Italian dishes Andy's offers are your standard fare. Chicken parmigiana, fettuccine Alfredo and spaghetti are all on the menu. During my first visit, I opted for the meat lover's lasagna, and while the flavors were excellent, I didn't really feel like I was eating lasagna. And it was the same experience the second time I tried it.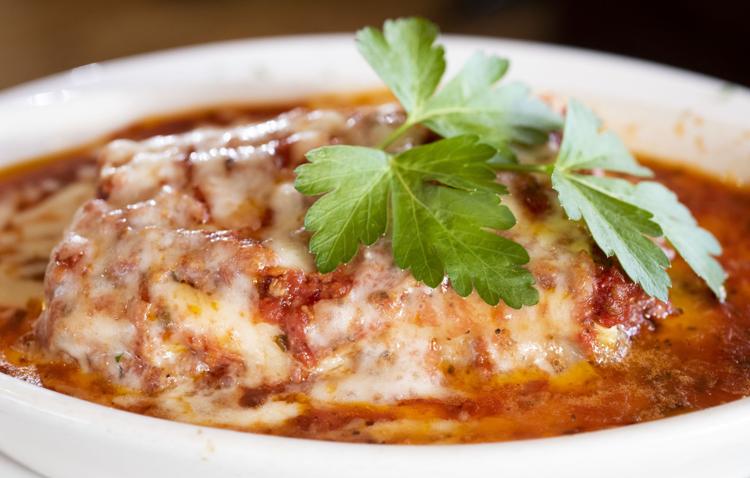 What makes lasagna distinct is the layers. Layer upon layer of noodles, ricotta, sauce and meat if it's not vegetarian. One should be able to see the layers when served a slice, and every bite should hold a little flavor from each. Andy's dish was more like a very cheesy bowl of lasagna noodles and Bolognese sauce. On the up side, the flavor of the Bolognese was excellent. Strong and thick tomato with deep flavors of garlic and umami.
That same rich tomato sauce, sans meat, can be found in the eggplant napoleon appetizer. A few slices of eggplant are deep-fried, stacked and held together by melted mozzarella. The whole thing is then drenched in tomato sauce and comes out with a small side of blanched spinach and a few thick-cut slices of garlic bread. It's a great appetizer to share with a few people, and I thought the spinach was a different and nice addition.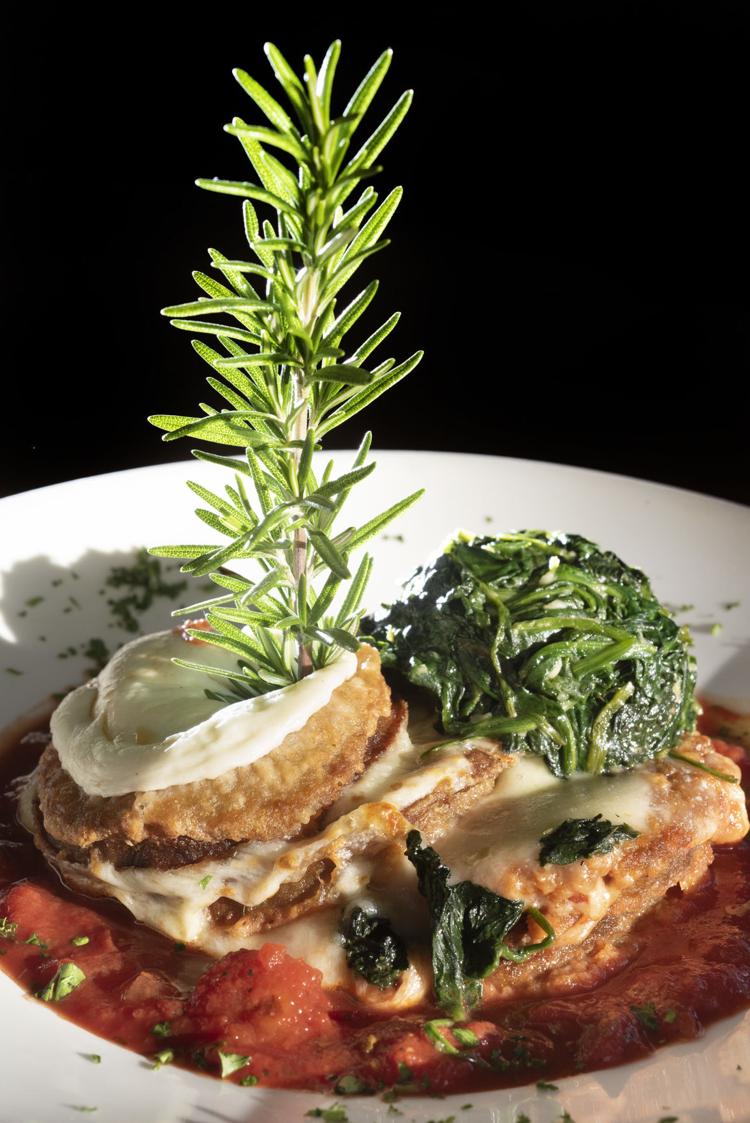 If you don't want a tomato-based dish I suggest either the chicken Marsala or the chicken shawarma. Again, neither really knocked my socks off, but they are solid selections from the menu.
The chicken Marsala held the perfect amount of sweetness that comes from the Marsala wine, and the chicken was cooked perfectly and retained its juices. I only wish the sauce had been a bit thicker and coated the fettuccine better.
The chicken shawarma was by far one of the largest portions I saw served. The meat was juicy and has a nice char to it but lacked the explosion of spice that I normally expect from chicken shawarma.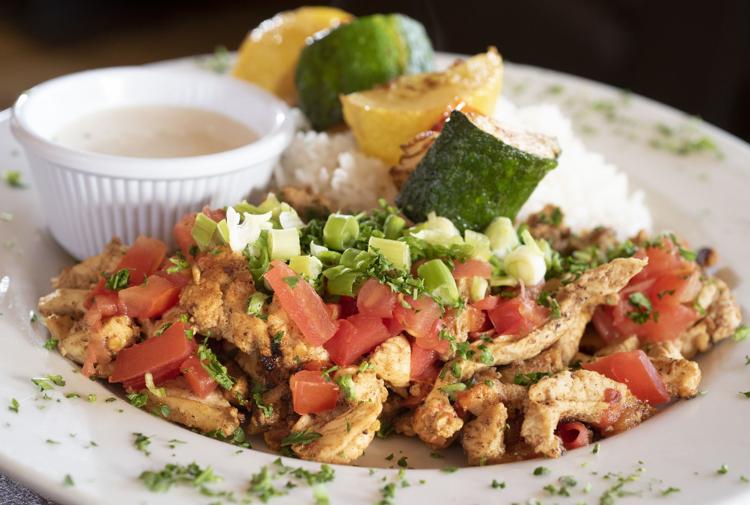 If you're feeling pizza, Andy's has a nice selection of pies that can be made for either one person or a family. I tried the white with tomato, the Greek, and the chicken basil pesto pizza — which I enjoyed the most.
I've said this before, but I wish more restaurants that served pizza put a pesto option on the menu. Andy's does it well, combining the perfect accompanying ingredients — pesto, mozzarella, chicken and fresh tomato. But while the toppings of the pizza were great, the foundation of what makes a pizza a pizza — the crust — wasn't. It almost felt like I was eating store-bought dough. There was also very little flavor, and it could have used, at the minimum, some salt.
Andy's did come through though in their cannolis. I've mentioned before how much I love cannolis. Andy's were a perfect size, and the shell was perfectly crunchy, meaning they hadn't been filled and sitting around. The filling was sweet and thick and creamy, and I like that Andy's blended some cocoa powder and chocolate chips into the filling instead of just sprinkling on top at the end.
Andy's could be a great neighborhood spot with some work. The foundations of a lot of dishes are there, but some added tinkering would help. For now, I'm not sure that it's totally worth a drive over the river and through the woods, but if you're in the area and are craving some pasta it might just fit the bill.