Frederick County is a foodie county. I know this because if it wasn't, there wouldn't be so many new restaurants popping up all the time.
Since I became the News-Post's food critic in September, about eight new restaurants have opened, with more promising to come. This week for my review I decided to focus on one of those new restaurants – Tapia's on Main in Middletown.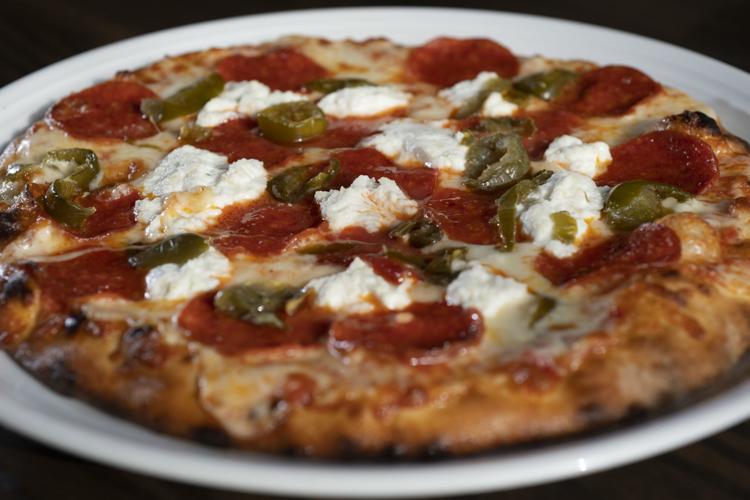 Tapia's on Main opened in October and laid claim to having true, brick oven pizza. I was excited when I heard about this. I can always be won over with brick oven pizza.
But being as the restaurant had just opened, I wanted to give them a few months to get settled and work out any opening kinks – this is something I like to do with all new restaurants.
Four months later, Tapia's on Main is operating like a well-oiled machine, and though there may be room for improvement, I was mostly delighted throughout my week of dining there.
I'm sure most of you know what I'm going to recommend. It's pizza. It's their claim to fame, their mainstay, so if you go please get at least one pizza to share. Their signature pies are exciting and varietal. You can go for a classic like a Margherita, or white or meat lovers, which Tapia's calls their "Carnivore." They even have a classic Hawaiian for all you die-hard pineapple on pizza lovers out there.
But what I really suggest is ordering one of the restaurants more fun pizzas, like Pesto which has pesto sauce as a base, cherry tomatoes, potatoes, grilled chicken and caramelized onions. Or try one of their most frequently ordered, the Hot Italian with jalapenos, pepperoni, ricotta and chili-infused honey.
Out of everything I tried while dining at Tapia's, the Hot Italian pizza was probably one of my favorites. The jalapenos give it a bite of sourness and a kick of heat. The pepperoni provides salt and the ricotta a little sweetness.
The aspects of the pizza I was a little disappointed by, though, were the chili-infused honey and the grease.
The honey didn't seem to cover the pizza well. Although it gave a little extra heat from the chili, some bites of my slices were unbelievably sweet while others didn't seem to have a drizzle of honey on them at all.
The pizza was also incredibly greasy compared to some of the other pies. This could be due to the combination of ingredients, but I found myself dabbing my slices with my napkin to soak up some of the hot orange grease, which is something I haven't done since eating the pizza in the cafeteria when I was in school.
The crust was also a bit of a let-down. Hearing brick oven I was expecting a nice doughy pie, a little puffed up at the edges with spots of charred goodness.
Tapia's pizza, however, was thin and crunchy. Some people may enjoy that, but I was upset that my expectations of brick oven pizza were not fully met.
Tapia's also boasts a full menu besides pizza for those who may be looking for something else. There is a large selection of paninis and sandwiches available during lunch, and for dinner, there are options ranging from pasta to crabcakes.
During a dinner visit, I decided to try the lasagna. Readers don't know this but I love lasagna. Like truly, truly, love lasagna. It's one of my favorite dishes and is the epitome of comfort food for me.
I think I'm just into layered foods in general and I think my love for lasagna led to my love for moussaka which I love even more than lasagna, but I digress.
My love for lasagna is so strong that I hardly ever order it at a restaurant because my mother makes it so well that I know it is very rare that any other attempt will live up to hers. But I was feeling risky at Tapia's and decided to go for it. As expected, I was let down. The lasagna seemed to be made up more of layers of lasagna noodles than anything else. There was hardly any ricotta and there was even less meat. Although the slice was tall, the layers were thin and the stuffing minimal.
There were high points, though.
One, the tomato sauce was excellent. There was more of it surrounding the slice on my plate than in the actual lasagna — I would have preferred it oozing out from between the noodles — but it was rich and thick.
Two, the entire slice of lasagna was covered in a very thick coating of melted mozzarella cheese. Honestly, this is the only thing that made me keep eating the slice because I love mozzarella and I love it even more when it's hot and melted. The mozzarella really saved the lasagna and I would hope in the future Tapia's would infuse a little more love and sauce and meat into their recipe.
If you're not feeling Italian dishes order the crabcake. That is my one, ultimate recommendation because out of all the crabcakes I've tried while performing this job, this one now tops that list.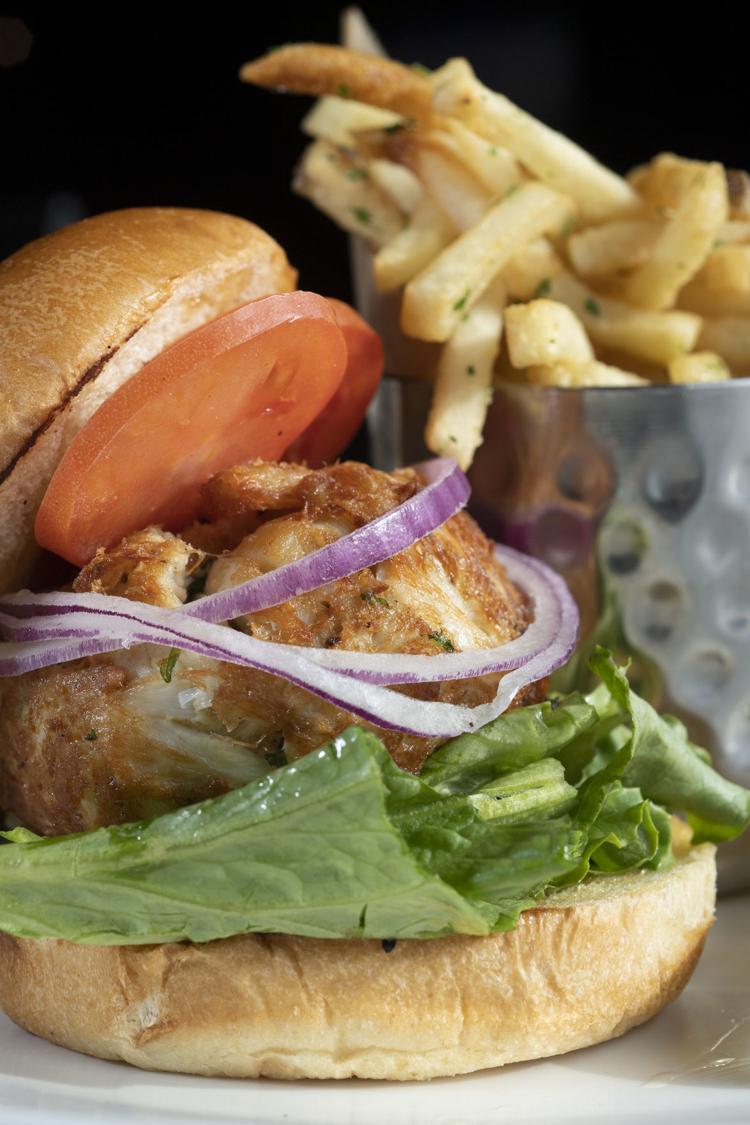 It might be the meatiest crabcake I've ever had – no filler, no breadcrumbs, nothing but chewy, briny, chunky crab meat. Perfectly golden brown on the outside and served on a bed of mashed potatoes with some veggies on the side, it's a near-perfect entrée. I'm not the biggest fan of crabcakes but I would order this one again if I ever returned to Tapia's.
My grandmother is the queen of crabcakes in our family. If we ever go out to a restaurant and there is a crabcake on the menu, she is ordering it. There could be gold-specked caviar on the menu and she would still order the crabcake at Tapia's.
She tried Tapia's and said, and I quote, "Wow, I think this is one of the best crabcakes I've ever had." Trust me, that is a big, big statement.
Tapia's also offers up some great cocktails and desserts. For gin lovers, like myself, try the "Middletown 75." I want to recreate this at home because it was that refreshing and tasty. If gin ain't your thing there is a whole list of other options including martinis and a Paloma.
For dessert, order the cannoli if Tapia's is offering it.
After a disappointing cannoli in a previous review, I was on a personal quest to find a good cannoli in Frederick and I did, rather quickly, at Tapia's. Crunchy shell, perfectly sweet filling with a few chocolate chips mixed in, it made me smile.
And that's where I end my review this week. Although there may still be some kinks to work out, dining at Tapia's, which provides a beautiful industrial-chic space and friendly staff, left me smiling all week long.
Katryna Perera is the food reporter and critic for the Frederick News-Post. A longtime "food enthusiast" she has taken cooking classes both domestically and internationally and is continuously following food trends and restaurant openings. She also briefly studied food reporting while attending Columbia University's Graduate School of Journalism.
Follow Katryna Perera on Twitter: @katrynajill; on Instagram: @kjp_eats.
Follow Katryna Perera on Twitter: @katrynajill.