Ever since I started working at the News-Post over a year ago I've spent a lot of time driving up and down Urbana Pike. I frequently pass the Harley Davidson store, the CarMax lot and Mays Seafood.
During all those drives I always noticed the sign for Mariachi Restaurant hanging on a rust colored building with burnt red roof shingles.
One of the signs has a man dressed in a traditional mariachi band outfit — three-piece suit with a sombrero — and he holds a guitar mid-strum.
I passed by the restaurant for months and I always wondered, "is this actually a functioning restaurant?".
From the outside it doesn't really look like that. From driving past I could never tell if it was open, if there were any lights on, and the parking lot always looked slightly empty. Was it abandoned, I wondered?
That was until the pandemic hit and I decided to do a piece about restaurants that were offering family-style meals to go.
Mariachi Restaurant, to my surprise, was offering one. A taco family-meal was advertised on their Facebook page. It came with all the fixings to make a dozen tacos plus a side of rice and beans. I was skeptical, because again, for months I had thought this was an abandoned restaurant.
But then I walked inside and was shocked. It was a huge, beautiful space. A partially open kitchen, full bar, and tables and booths with crisp white linen tablecloths.
Talk about a hidden gem! I knew immediately I would have to do a full review of the restaurant and so here we are, months later.
I spent some time dining at Mariachi over the span of two weeks and was pleasantly satisfied.
The staff is welcoming and friendly and if you don't feel comfortable eating indoors yet there is a large back patio set up in a section of the parking lot with comfortable outdoor seating and stringed lights. It's perfect for these cooler nights as summer begins to wane into fall.
To begin your meal, I recommend two items—the jalapeño margarita and the ceviche de pescado.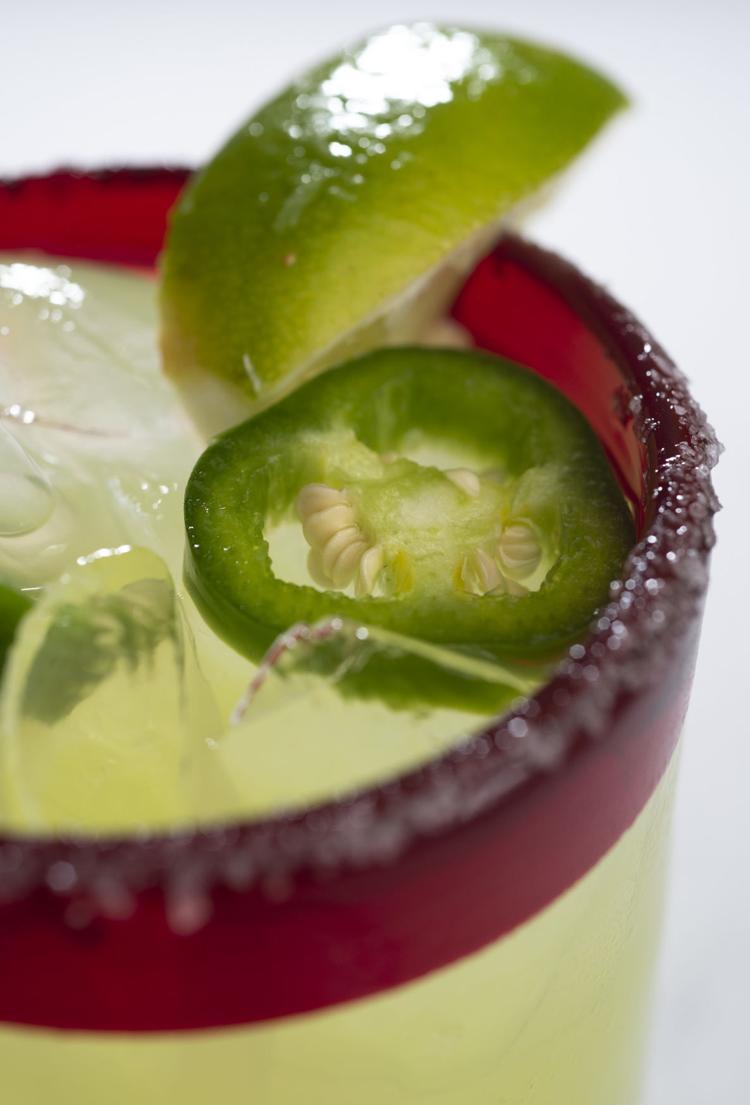 The jalapeño margarita is my new favorite thing. A traditional margarita is spiked with what I believe to be a little jalapeño juice and garnished with a few slices of jalapeño. It will make you smack your lips and give a little shout as the heat of the pepper hits the back of your throat.
The drink, as John Mellencamp would say, "hurts so good."
The ceviche is a cool refresher to the spicy drink. Big chunks of white fish come in a bowl with strong flavors of lemon, red onion, black pepper and cilantro. I was slightly disappointed to not see other seafood incorporated in the ceviche, such as shrimp or squid, but the dish worked nonetheless and can feed at least three to four people.
For the main entrée, I recommend diverging from the same old tacos and burritos and instead, trying some of the more fun and unique items on Mariachi's menu.
My number one suggestion — and my other new favorite thing — is the restaurant's tacos de lengua.
If you don't know Spanish, "lengua" means tongue and in this case, it means tacos with beef tongue. I know some of you may be saying right now "yeah right this girl is not getting me to eat that." And I will counter you with, if you don't try it how will you ever know you don't like it?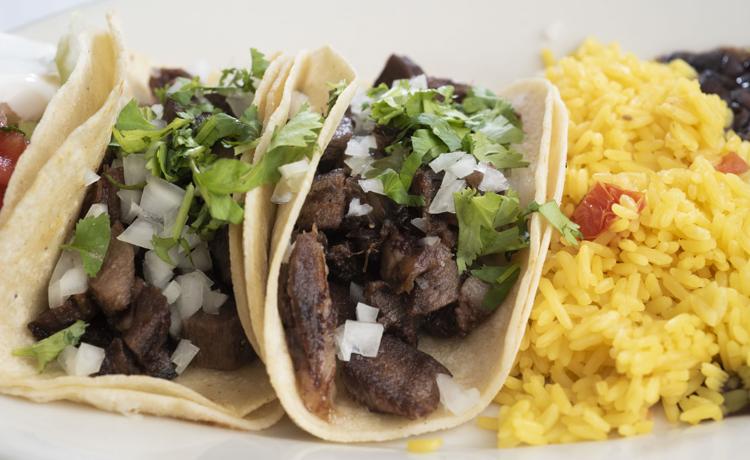 First of all, it doesn't come out looking like a tongue. It's diced into small cubes and honestly, it just looks like regular beef.
The taste and texture, though, put regular steak to shame. Mariachi braises the tongue, in a delicious mixture of garlic and onions and the meat comes out incredibly soft and tender. It literally melts in your mouth and the taste is exquisite.
It's not too fatty and it doesn't have the coarseness of steak, it's somewhere in between. It almost tastes like meat that's been slow-cooked in a stew for several hours.
The meat comes served on two corn tortillas topped with fresh onion and cilantro and some sides of pico de gallo, sour cream, rice and black beans. Just try it, I promise you won't be disappointed.
Even after all my amazing descriptions, if you're still not feeling the beef tongue, I recommend ordering the masitas de puerco.
This is not a Latin American or Spanish dish but a Cuban dish. Morsels of pork are marinated in a criollo sauce — made of bitter orange juice and olive oil — and then roasted in more bitter oranges. The result is again some very tender meat with beautiful, bright citrus flavors while also maintaining the naturally juicy and savory flavors of the pork.
Served with two grilled plantains, white rice and black beans, it's a pure comfort dish.
If you want to stick to Mexican but don't want to do tacos and burritos try Mariachi's chiles rellenos. You will get two large poblano peppers, one stuffed with cheese and one with meat, fried in egg batter, and topped with a red Ranchero-style sauce.
Mariachi offers a solid version of the traditional Mexican dish and although I would have preferred the usual minced meat stuffing instead of the shredded beef that Mariachi uses, it was still delicious.
Mariachi Restaurant offers a menu filled with foundational Latin American and Spanish dishes as well as a few surprises. It's a great place to dine whether you're looking for some delicious tacos or to try something new.
The exterior of the building could definitely use some improvement, but until then don't drive past it as I did. Stop in and enjoy some appetizing eats and fun drinks.
Katryna Perera is the food reporter and critic for the Frederick News-Post. A longtime "food enthusiast" she has taken cooking classes both domestically and internationally and is continuously following food trends and restaurant openings. She also briefly studied food reporting while attending Columbia University's Graduate School of Journalism.
Follow Katryna Perera on Twitter: @katrynajill; on Instagram: