Tears of relief and happiness came to Kathryn Vicere's eyes when she learned recently that Maryland Ensemble Theatre was the recipient of a much-needed state grant to help with operations.
"There was a literal release of tension from my body, and I wept," Vicere, the managing director of the nonprofit Frederick theater, said via email of the $166,801 award.
"Holding the theatre together with few opportunities to earn revenue over the last 10 months has been a considerable challenge and an enormous burden to bear," she continued. "Receiving assistance from the state allowed me to sleep soundly for the first time in quite a long time."
And it could not have come at a better time.
Gerard Gibbs, the executive director of New Spire Arts, is now a one-man show. He said he was forced to lay off his support staff and contractors soon after the COVID-19 pandemic hit. The $119,348 award from the state will allow him to bring back one staff member and begin to rebuild his performance roster with an eye on fall 2021.
"Once that comes in I can hire someone, we can do some additional work that's needed to comply with social distancing, get everything in place for virtual programs and begin to really ramp up marketing," he said. " ... We're so grateful that the governor released these rainy day funds for this purpose. It's making all the difference for us."
Vicere said MET is also tentatively looking at fall 2021 to resume live performances if all goes as planned with safety metrics and planned space improvements. She said they will use the state money now for rent, utilities and salaries.
"This money will help us get back on our feet, and we hope it will tide us over until we can begin rehearsals again," she said. "We are hopeful a September start to our season won't be totally out of the question."
Dark times
Like most live performing arts venues across the country, MET and New Spire were forced to go dark last spring.
Vicere said MET shuttered entirely on March 16, a move that collapsed revenue streams to nothing and left the company of 40 artists with no livelihoods. It also created a domino effect that forced officials to refund patrons and summer camp students, under-employ and lay off staff, and cut the budget "down to the bare bones to stop the bleeding."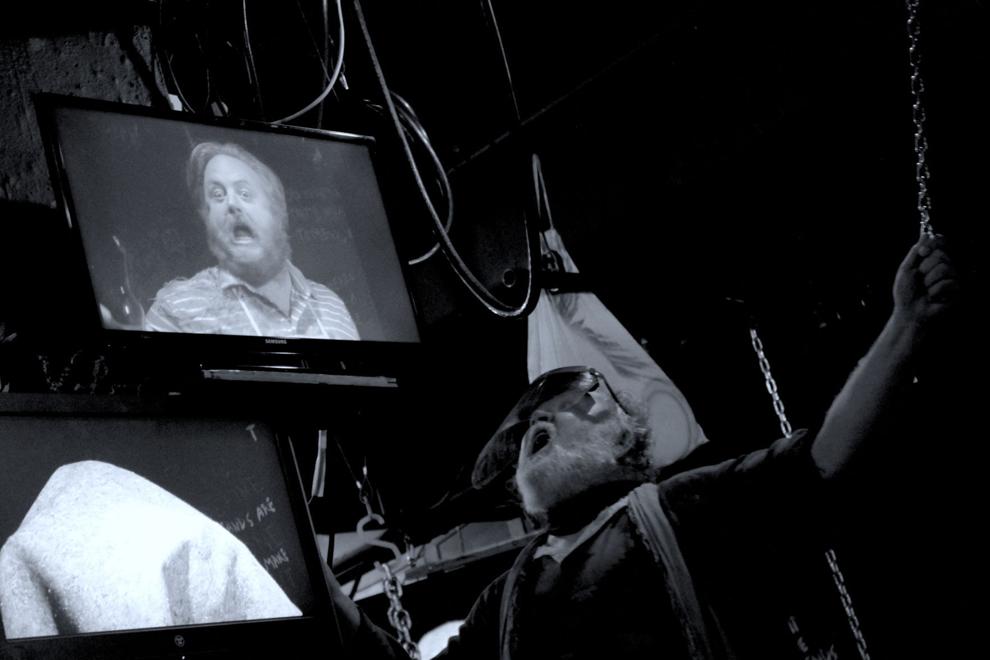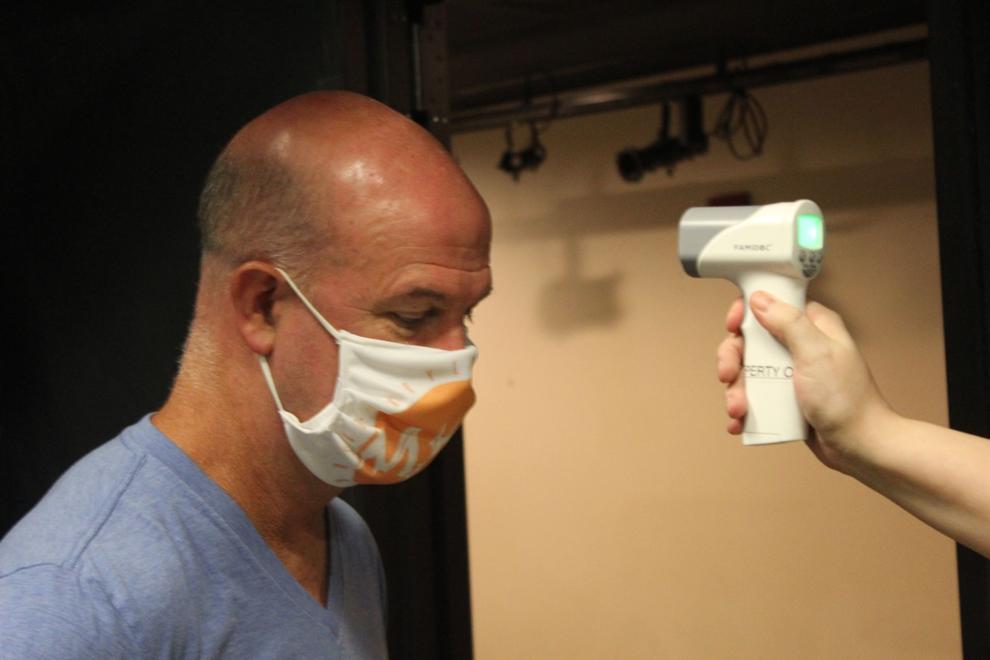 Company members shifted in record time to online performances and were able to pull off weekly comedy night shows on Facebook and Twitch, virtual classes and a full season of virtual performances, but it was not the same as having live shows.
Gibbs was in a more unique situation.
Having only joined the downtown nonprofit performing arts group in fall 2019, he said he struggled a little with making a case for funding. He was just starting to get his feet wet, with a full spring 2020 lineup set, when he was forced to shutter the venue.
"Our situation is that we have no prior history with which to compare," Gibbs said. "So it was an unusual case."
He said he enlisted the help of the officials at the Maryland Department of Housing and Community Development, which administrated the grants, as well as several local delegates and Sen. Ron Young.
"They helped tremendously to make our case," he said.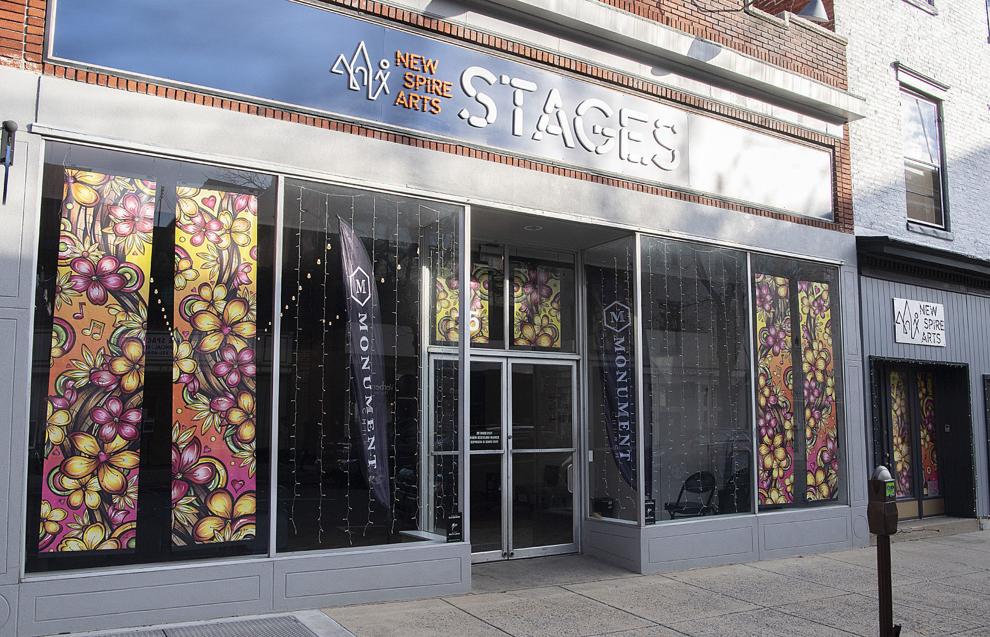 Virtual music performances are also planned for this spring.
"I can't divulge any details now because I'm still working with artists, but it'll be a mixture of local and regional artists, and what I'd like to do is a hybrid of virtual and live, some limited live with a virtual offering as well," Gibbs said. "I'm hoping … one will be jazz and the other will be classical, but we'll see."
Community support
Beyond the state grants, Vicere said MET received financial support from Frederick city and county, the Maryland Arts Council, the Community Foundation of Frederick's COVID Fund and the Ausherman Family Foundation, among others.
She said the community has also provided support through fundraising. MET's landlords at the 31 W. Patrick St. venue, Cross Street Partners, also forgave rent when money was tight and pledged matching fundraising dollars.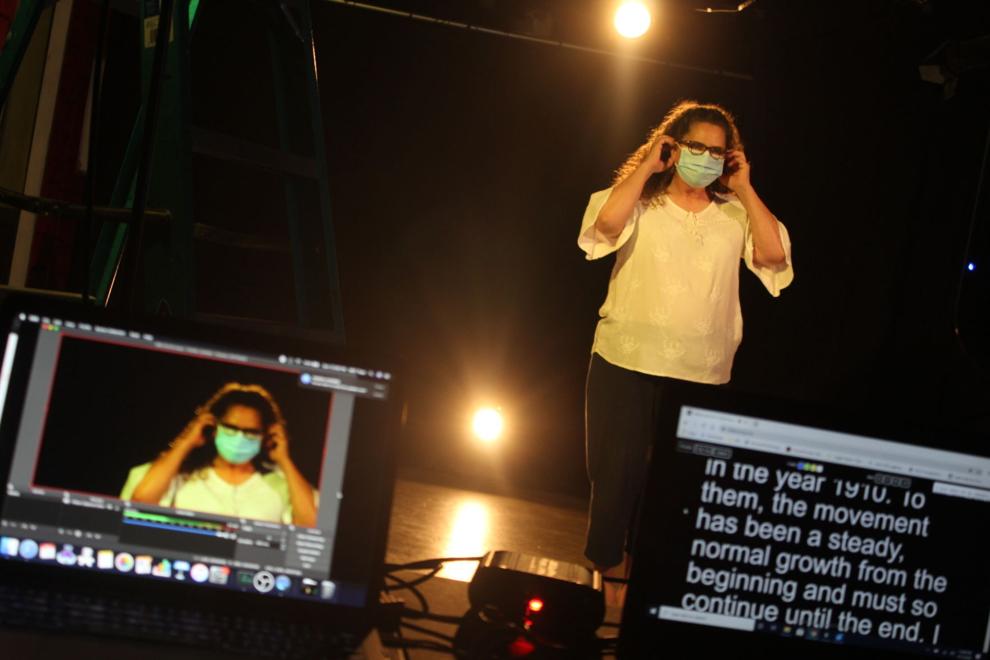 "We've held cabarets, fundraising specials on Facebook, our first 'Sweat for MET' 5K virtual run, and most of all, funding has come from individual supporters, not only our trustees, but those who bought subscriptions for this year's season and donated the remainder of last season back, those who are purchasing virtual tickets and tuning in, taking classes with us online, as well as those who have given in any amount," Vicere said. "Our people, our METsters, if you will, are holding us up and helping to keep the Ghostlight on."
New Spire has received similar contributions and grants, Gibbs said, with the Ausherman Foundation an even bigger source of support, not only through recent contributions, but for bringing the nonprofit into existence. Developer and foundation founder Marvin Ausherman donated the money to launch the performing arts group in 2017, and while it's gone through some changes since, the cash flow is still used for operations. However Gibbs said that will end this year and future funding depends heavily on a following of artists he was tasked to attract.
"The reason I was brought in, my concept, was we present artists, touring artists, regional and sometimes local, to build a following," he said. "Those people that come here experience that here, see the value of what we offer and then they become donors. So you build this mixture of ticket revenue, donated revenue and grant revenue."
Like MET, Gibbs said New Spire has also received help from the individual donors, including a contribution from Monument Church, which holds weekly services inside New Spire Stages, the organization's black box theater at 15 W. Patrick St.
"They're very good users of the facility, I have to say. They've been very, very nice to me," Gibbs said. "They actually went through all the effort to raise funds in their community, and they gave a pretty generous donation."