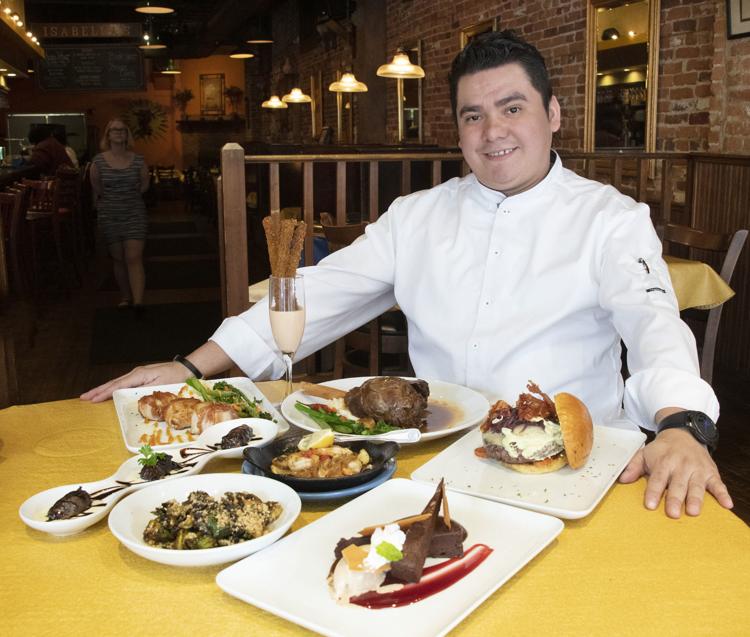 Every year, area epicures look forward to the first week of March, which marks the arrival of the culinary delightful Frederick Restaurant Week.
From Monday to Sunday diners have the chance to eat at participating Frederick restaurants — and some in Middletown and Emmitsburg — that offer special pricing and/or a restaurant week-only menu. The event is presented by Visit Frederick and the Frederick News-Post.
"We have a booming culinary scene in Frederick, and we're very excited to take any opportunity to promote that culinary scene," said Melissa Joseph Muntz, the marketing and communications manager with VisitFrederick.
Muntz said the 22 participating restaurants (see sidebar for a complete list) "are unique to this area, and you can try a lot of special dishes at a good price."
For the first time this year, Muntz said Main Street Middletown is partnering with Frederick Restaurant Week. Dempsey's Grille and The Main Cup in Middletown will participate.
Muntz said restaurant week is an excuse to get out and experience Frederick.
"During a time like March when it's not particularly warm, it may not be the time that people are excited to get outside," she said. "But there is plenty to do here, and restaurant week gives people an excuse to get out and do that."
The newbie
Hometown Harvest Kitchen Executive Chef Matt Tilman is excited that his downtown Frederick restaurant is taking part in Frederick Restaurant Week for the first time. Mainly, he said, the event allows diners to enjoy the new revamped dining experience. Hometown Harvest Kitchen offers fork-to-farm cuisine, but in a casual atmosphere.
"You don't have to dress up. You can come in jeans and a T-shirt and still enjoy a great meal," he said. "The focus, though, is with local product."
Since opening in May 2019, Hometown Harvest Kitchen has moved away from cafeteria-style dining to full-service. Tilman said the restaurant will offer items from a new menu that launched in January for restaurant week.
Restaurant weeks have become popular across the globe. For one week, restaurants will serve up their best dishes usually in a three or four-co…
He said one of the standouts on the dinner menu is the bone-in pork chop porterhouse with pomegranate molasses, sweet potato hash and green chili mole. Tilman also highlighted the sea scallops entree with flavors of clam chowder, fingerling potato, parsley and sea beans.
With the combination of the new menu, the updated concept and Frederick Restaurant Week participation, he hopes more people will be willing to try out Hometown Harvest.
"I'm really hoping that they can see what the restaurant is now, not what it was before. We've changed a lot," he said. "We have some really great things to feature that are very local and very Frederick-friendly. I'm ready for people to see that."
For restaurant week, Tilman strongly suggests reservations.
The veteran
Isabella's Taverna & Tapas Bar in downtown Frederick is a mainstay on the Frederick Restaurant Week roster.
Executive Chef Mario Sanchez has been at the helm in the kitchen for five years. He said the restaurant will offer a lunch and dinner menu for the week.
With the Spanish-style cuisine, Sanchez promises guests "when you come here, you feel like you're in a little part of Spain in downtown Frederick."
He also said he looks forward to preparing for the week because he knows it can attract new customers.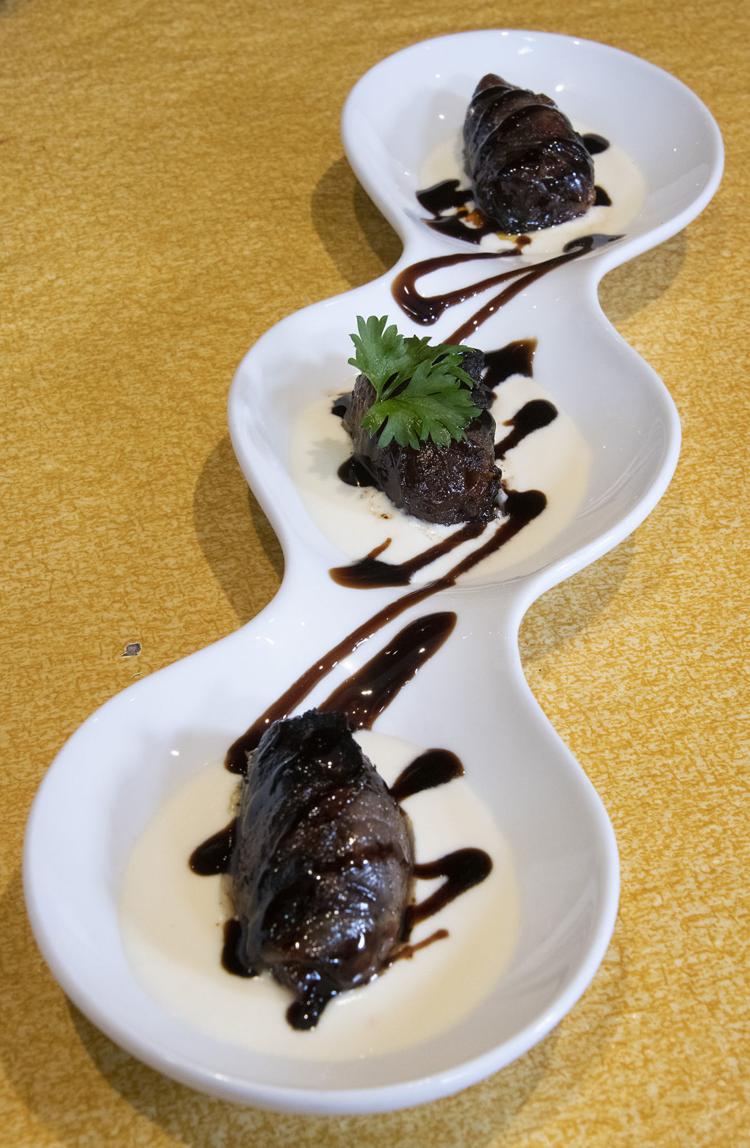 "New people come in. Some people come in from out of town," he said. "It's one of the busiest weeks of the year."
Sanchez said he makes sure he's offering his best dishes while using the best ingredients he can find on his menu, which includes both tapas, or small plates, and full entrees. He said he does a combination of the most popular dishes with a few special dishes.
"I make sure to have our asparagus fries, because people out of town need to try those," he said.
The lunch menu includes Spanish-style hamburgers, gyros and pasta of the day.
For the dinner menu, Sanchez has included prime New York strip steak with seasonal vegetables, mashed potatoes and brown sauce.
"I think it's the perfect time to show people what you can do so they can talk about it," he said.
Sanchez said he loves the tapas concept because it allows guests to sample more dishes.
"It's beautiful small plates that you can share with your friends, and you can taste a lot of different flavors," he said.
With Isabella's being a staple of Frederick Restaurant Week for so long, Sanchez suggests making reservations early.
New in Middletown
New to this year's Frederick Restaurant Week is Dempsey's Grille in Middletown. Cybele Cook has co-owned the diner with her husband, Mike, for nearly 13 years.
She said they decided to participate after Middletown Main Street representatives mentioned Frederick Restaurant Week officials were seeking other restaurants to join. With Dempsey's completing a year-and-a-half interior renovation and launching a new menu in January, Cook said it felt like a good time to be part of the event.

"We just wanted to expose a larger audience to our place," she said. "We're sort of over the mountain, but we're not really far from Frederick."
As for the cuisine, Cook said "we have a little-bit of a modern take on a diner-style menu."
That means the quintessential diner foods like hot roast beef sandwiches, crabcakes and pork tenderloin are included on the menu. However, those looking for healthier options like salads, fresh vegetable meals and plant-based beyond beef burgers can also find them.
And those who come can see exactly how their food is prepared.
"We have a very limited cooking space, so all the cooking is done right behind the counter, so you can see everything we're doing back there," she said.
The tight space makes getting to know their customers better.
"If we didn't know you when you came in, we know you before you go out," she said.
Cook said they will offer the Frederick Restaurant Week lunch and dinner menu Tuesday through Friday. She said they are using the new menu and added some special items.
For lunch there will be homemade soups, including vegetable beef, Maryland crab, chicken corn and chili. Also on the menu is one of the Grille's staples, corn fritters.
For dinner, Cook said they will be offering bone-in pork chops with creamy mushroom wine sauce, mashed potatoes and a vegetable. They will also offer a diner favorite, fried soft-shell crab dusted in cornmeal.
Cook hopes that people will come to Dempsey's for Frederick Restaurant Week to experience the small town Main Street Americana atmosphere in Middletown.
"I just hope that when they come in that it's a warm and welcoming environment," she said. "And that it takes them back to childhood."
With such limited seating, Cook said Dempsey's does not accept reservations, instead it is first-come, first-serve.
More Frederick Restaurant Week
Those who want more of Frederick Restaurant Week will be excited to learn that Visit Frederick officials have announced a summer version of the event set for Aug. 10-16.
Muntz said a survey was given to restauranteurs at the end of last year's restaurant week and the results said they would support a second week during the year.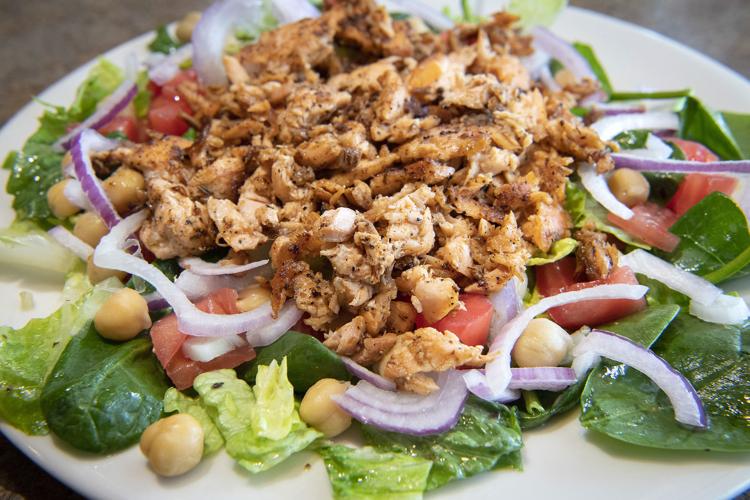 Summer Frederick Restaurant Week will take on the same format as the winter edition: special menus, special pricing and drink pairings.
"The advantage of doing it in summer is that the produce is fresh and in season and they can be a little bit more creative with their menus, so that's pretty exciting," she said.
For first-time Frederick Restaurant Week diners, Muntz encourages them to check out the special menus at /www.visitfrederick.org/restaurant-week, to see what sounds appealing and what might be a little different.
"And try to make reservations if you can," she said.
Follow Crystal Schelle on Twitter: @crystalschelle.