As the glow of twilight faded and gave way to a star-specked azure sky, a group of about 40 people took to the dance floor under the open canopy of Sky Stage in Frederick to salsa dance.
It was a Wednesday evening in August and members of the group Frederick Salsa were meeting for their first in-person event since they had to shut down in response to the coronavirus pandemic.
With vacillating hips and swinging arms, the group danced to thumping Latin music that reverberated throughout the stone walls of the downtown open-air event space.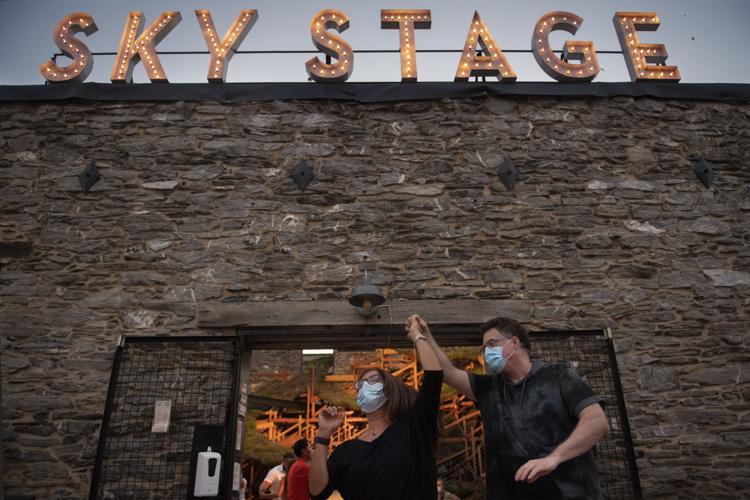 After a six-month hiatus, the group is back to holding their monthly dances — set through October — albeit with a few modifications to make it safe in the era of COVID-19.
"We definitely want to be safe," said Silivia Yacoubian, who is the group's organizer. "We want to also just slowly get back in, but you know if the CDC guidelines tell us 'okay, this is no longer safe,' then we're definitely going to go by that."
Gone are the days of renting out a ballroom to host large dances. Now participants are advised to wear masks and to only dance with those whom they pre-registered and arrived with. Hand sanitizer is also placed just off the dance floor for use after each dance.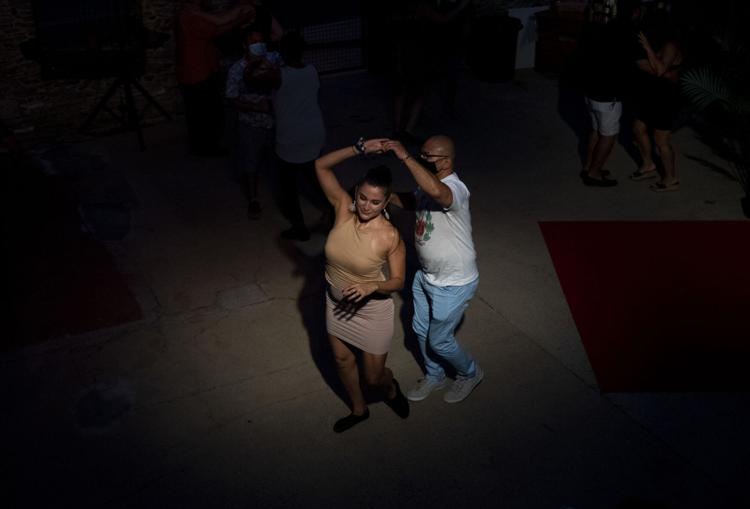 But whatever concerns participants had with exposure to coronavirus, in many cases, took a back seat to the festive atmosphere.
While some wore their mask throughout the entire evening, others did not. Some danced exclusively with one partner, others shared a dance with multiple partners.
For Leroi Oligie, who traveled from Washington, D.C. for the event, the chance to salsa dance with others was a welcome opportunity following a months-long dearth of social events.
Dancing, he said, is "a time where you could just get away from all the stressors of the day, you know, from work and whatnot, ... come and have a good time, meet great people [and] listen to great music."
Oligie said he's also drawn to the exercise and social aspects.
"And, you know, just the culture of dance, I love it," he said.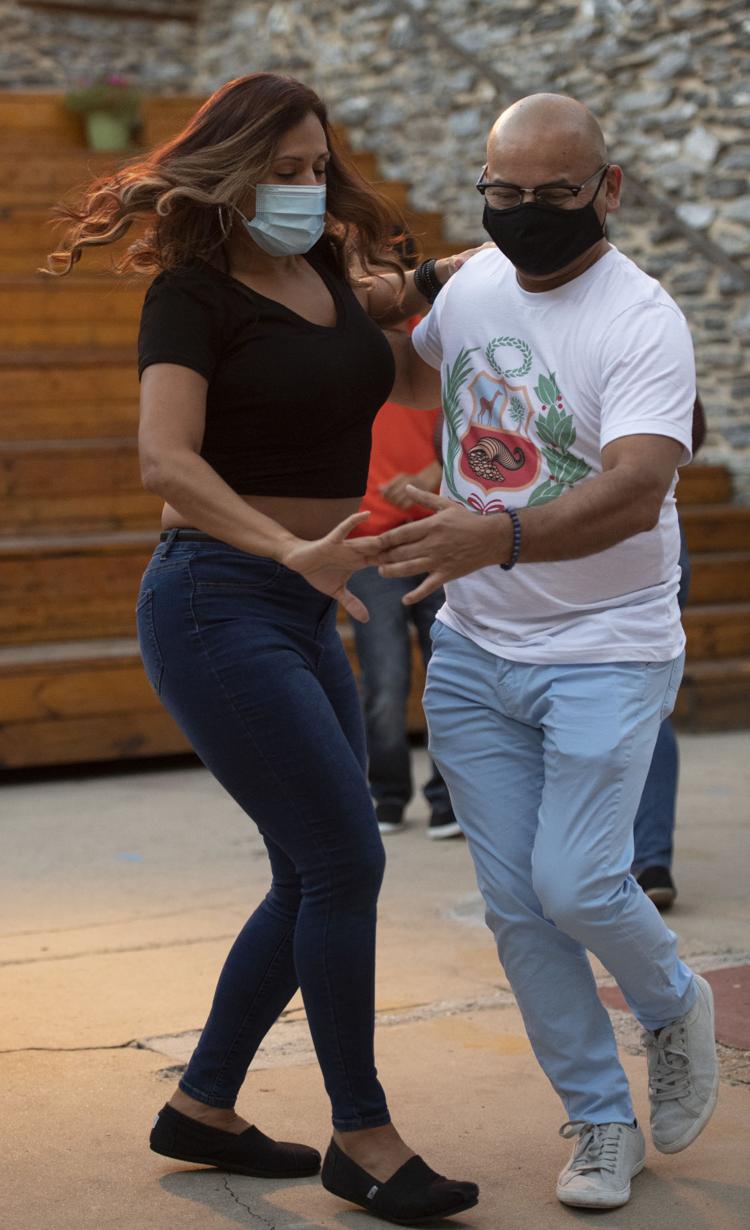 Lizette Ubides, a trauma professional and researcher with the Substance Abuse and Mental Health Services Administration, sees dance as a way to heal after being stuck in isolation for so long.
"I think the one thing that we never really considered was how traumatizing isolation really is," she said.
Ubides added that dancing gives her body permission to move and to breathe in a way that it needs to.
"Although these masks make it really difficult. It gives me an opportunity to connect with my body and connect with other people in ways that you can't do with digital media," she said.
Ubides, who is also an adjunct professor at The University of Baltimore, said she sees a mental health crisis looming in the wake of this pandemic.
"People are not doing well. [They] can't possibly be doing okay," she said.
The group Frederick Salsa has been meeting in various locations — mostly restaurants — for 11 years.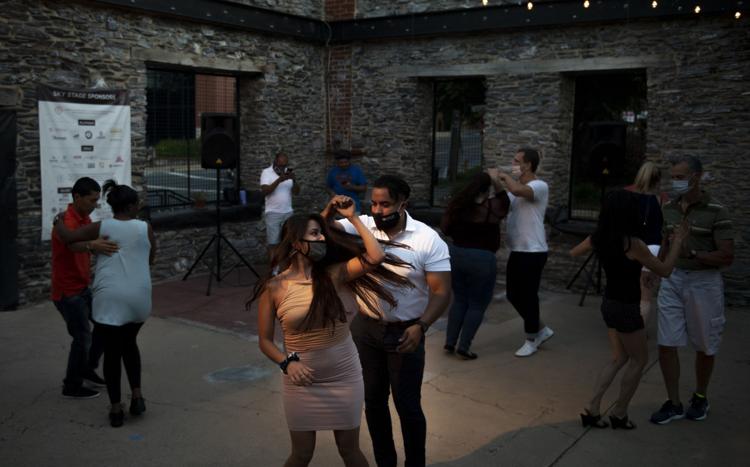 Yacoubian said the event caters to dancers of all levels; from beginners, all the way up to professional dance instructors. The first 30 to 45 minutes is typically used for instruction for those new to the dance, but the event has a loose structure.
"We just started because there is a community, a very large community of salsa dancers in the DMV [District, Maryland and Virginia] and Frederick didn't have any salsa events so we thought, 'Okay, let's go ahead and start salsa events here,'" Yacoubian said.
She limited the event to 40 people — about half the usual number — who all had to pre-register and agree to not come if they had, or were in contact with anyone with symptoms of COVID-19 prior to the event.
She said she wasn't sure what to expect for what she called the group's "comeback night" after so many months off.
"For a moment there I was a little bit nervous that we weren't going to have any people at all," she said. "But we reached the limit of people that we wanted to expect that night."
Alan Myers, a leadership coach from New Market, said dancing affected multiple facets of his life, including his confidence, his leadership abilities and his ability to try new things without worrying.
"When I work with my leadership clients and my executive clients," he said, "I tell them to go out and learn how to dance. That will actually get you to be a better leader."
His entrance to dancing came at the urging of a friend, and after learning several different types, he found salsa dancing.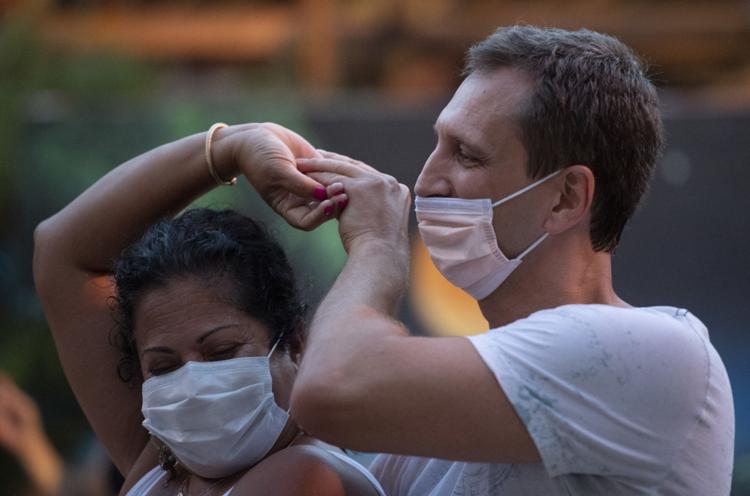 Myers said he would travel to Baltimore for dancing classes sometimes two times a week. Over time he became more confident.
"And now it seems like it's just second nature to me," hesaid.
One area Myers said he's still looking to get better at is letting his dance partner lead; something he said has practical applications in his work.
"I help people become better leaders, and sometimes in order to be a better leader you have to learn how to follow," he said.
The next salsa dancing event is from 7 to 10 p.m., Wednesday, Sept. 16, at Sky Stage.