Questions have swirled around the legend of Barbara Fritchie for hundreds of years.
Tammy Thayer wondered why, and dove into the subject in her recently published book, "The Mystery of Barbara Fritchie, a True Patriot."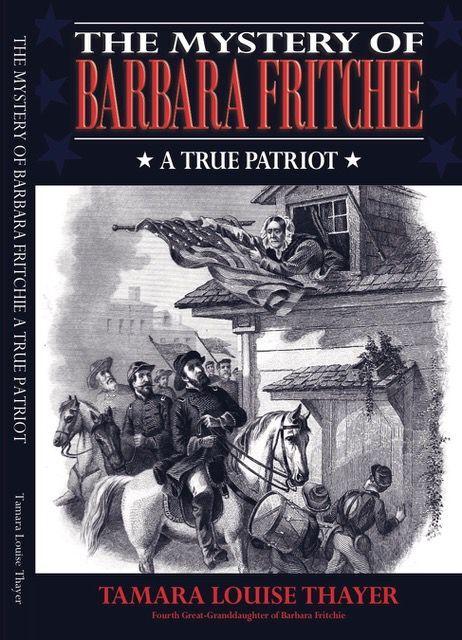 Thayer grew up with the same Fritchie stories as everyone else. Many were passed down by her grandparents in their Faribault, Minnesota home. According to DNA tests, the family has bloodlines to Fritchie through her father, Johann Nikolaus Hauer. Thayer is a great-great-great-great-granddaughter of Fritchie, according to the records.
Some details about her life were not as well known outside of the family. For instance, family records show Fritchie had a daughter named Barbara who is not acknowledged in any public historical records for reasons that might never be known.
Naturally, the stories about Fritchie included the famous tale of her defiantly standing up to Stonewall Jackson as he passed through Frederick during the Civil War on Sept. 6, 1862. It was later immortalized in John Greenleaf Whittier's poem that was published in The Atlantic Monthly in October of 1863.
As legend has it, Fritchie pleaded with the Confederate general to stop tearing down Union flags as she waved one from a second-story window of her West Patrick Street home, even if it came at the cost of her own life. Jackson acknowledged Fritchie's gesture and ordered his troops to march on, the legend says.
However, with no first-hand accounts, questions arose about the validity of the story.
Was it, in fact, Fritchie that waved the flag? She was 95 years old at the time and reported to be ill. If she did, did she wave it at Jackson? Historical accounts, including one printed on the sign outside the Barbara Fritchie House – now an Airbnb at 154 W. Patrick St. — say that Jackson took a different route through town and he never passed by her West Patrick Street home.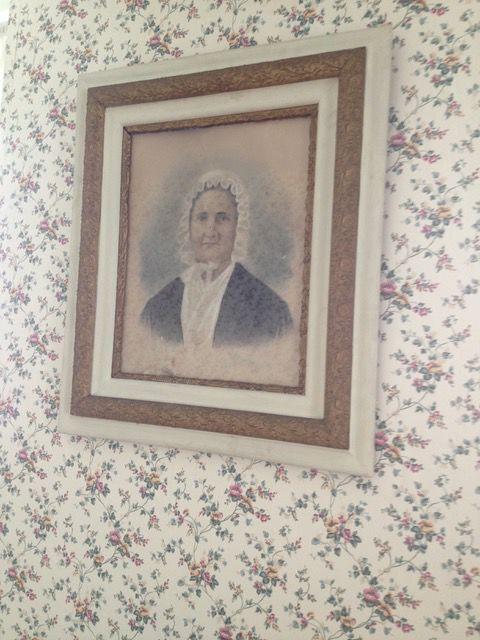 And had Whittier, the American Quaker poet, confused Fritchie with another West Patrick Street resident, Mary Quantrell, another Unionist who was said to have waived a flag defiantly at Confederate soldiers around the same time?
"The truth needed to be discovered one way or the other," Thayer said in a recent phone interview. "That's what prompted my investigation [to write the book]."
Thayer had no reason to doubt. Stories told by her grandparents were memorable family events, often with 40 or more relatives packed into a room to hear them.
Her grandparents would reach into their expansive hope chest and pull out a photo. Whoever was pictured got their story shared. Thayer listened in wide-eyed wonder as she learned of relatives who sailed on The Mayflower and fought in every major U.S. conflict.
"It made me think these stories need to be preserved," said Thayer, whose first book was titled "A County Doctor Goes to War" and published in 2013. It describes her grandfather's life during World War II.
The Fritchie story always carried weight because of its historical significance. Who stands up to a famed general like Stonewall Jackson during the Civil War? An elderly woman from Frederick?
Thayer does not proclaim her book about Fritchie to be a definitive historical account. Rather, it's a profession of her own beliefs based on her recollections and research.
She made three trips to Frederick from her Minnesota home to engage discussion with local historians and paint as complete and accurate a picture as possible.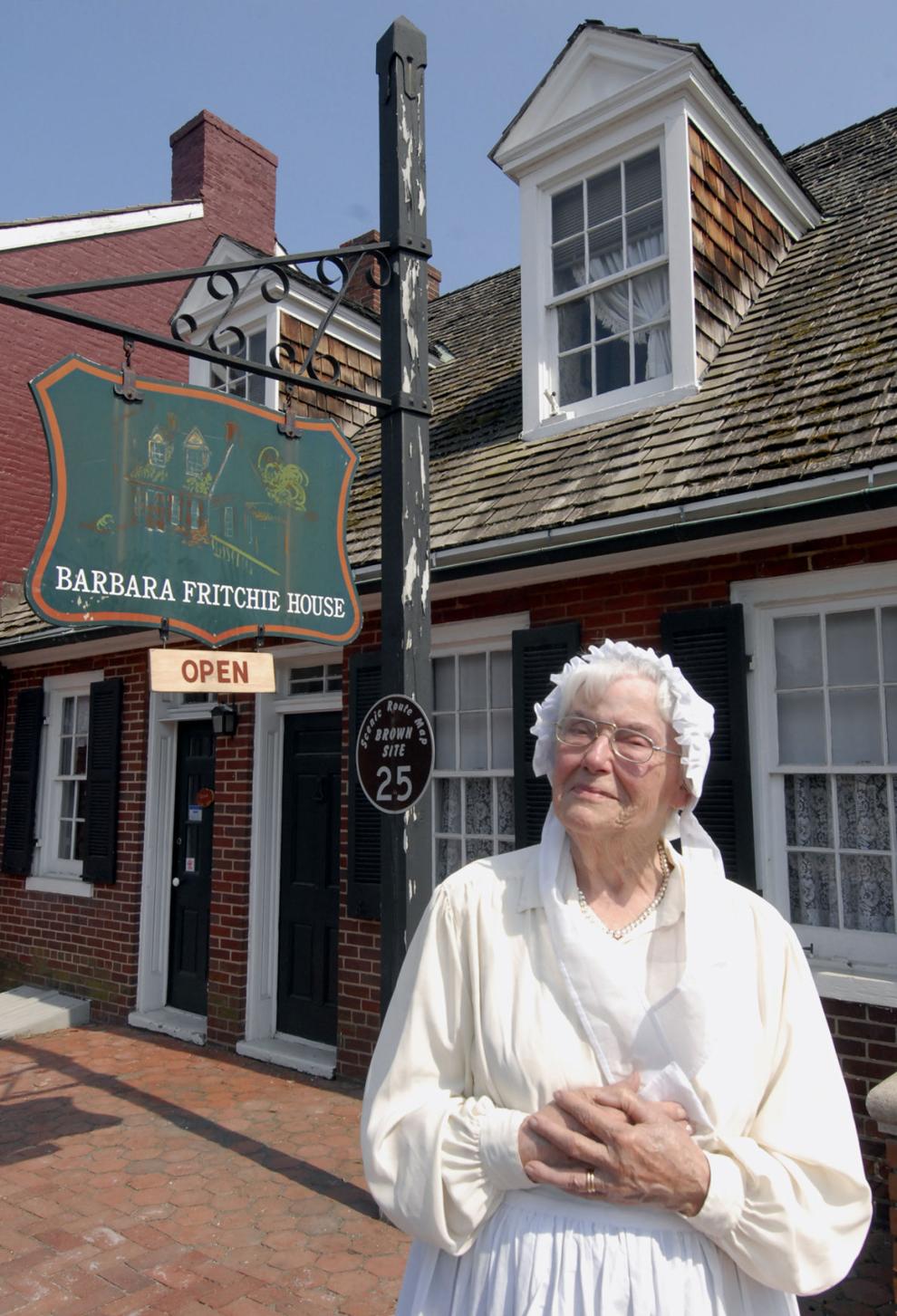 The book dives into different aspect of Fritchie's life, such as her friendship with American patriots George Washington and Francis Scott Key.
Thayer explains why there is a record of Fritchie purchasing a slave despite being an avowed abolitionist and addresses whether she had any children.
There are no public records — such as a birth announcement — that show Fritchie had a child. She was an older woman when she married her husband, John, at age 39. So, it was simply assumed by historians that she was too old to have kids and never did.
But Thayer mentioned that many women in the family had children well into their 40's, beyond the traditional child bearing age.
She also points to a family genealogy record that shows a woman, Mary Colburn, who is listed as the granddaughter of Barbara Fritchie, as well as an obituary published in August of 1932 for William W. Thayer that indicates he is the great-grandson of Fritchie.
That would clearly mean Fritchie had a biological child. Family accounts indicate it was a daughter, also named Barbara. But it's unclear, even in the family accounts, who the father is.
The daughter could have been John Fritchie's child. But, more likely, the child was born out of wedlock, meaning there would be no birth certificate or baptismal record in those days, hence creating the historical void.
"Even in my great, great grandmother's genealogy charts, they list Barbara Hauer and John Casper Fritchie as being married. But they always list the daughter Barbara [Colburn] as the daughter of Barbara [Fritchie]. They never say she is the daughter of Barbara and John," Thayer said. "So, that's the puzzle. Why didn't they? They do that for every other generation, you know."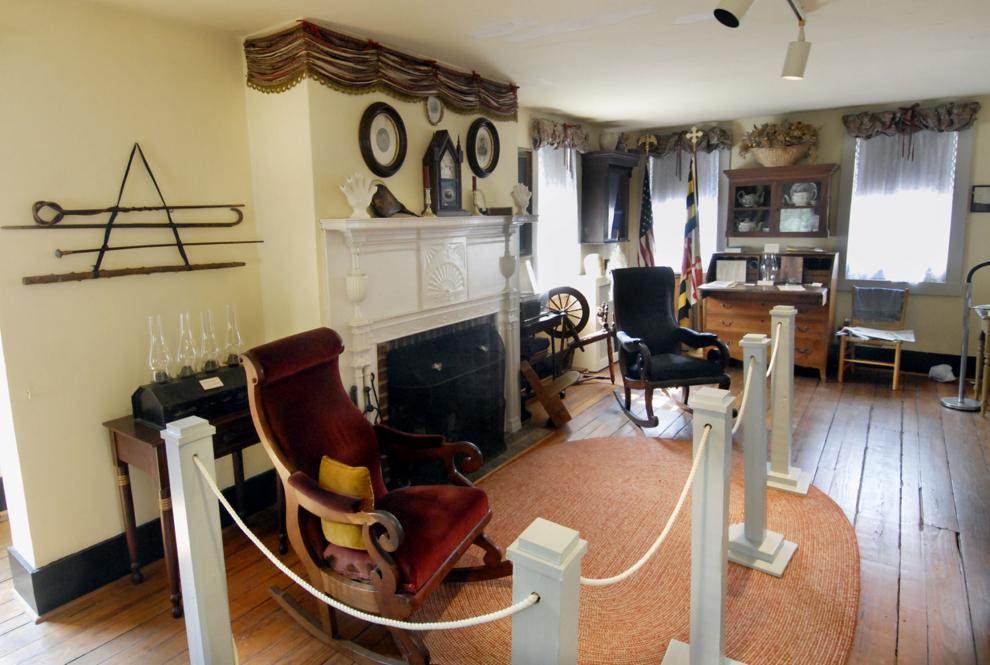 More than anything, Thayer hopes her book opens people's minds about Fritchie's life and her famous flag-waving encounter.
She began researching the project back in 2009 and put the final period on the book in March of this year.
"I felt very strongly this was a story that needed to be told," she said.
Follow Greg Swatek on Twitter: