Goodbye 2020 and good riddance. That's what we're all thinking these days right?
The year from hell is finally coming to an end and it's a sweet sigh of relief. But before we move on to glorious 2021, let's reflect.
The year 2020 turned a lot of well-established fields and industries upside down but the argument can be made that the restaurant world was hit hardest.
Millions of restaurant workers were laid off this year, famous iconic spots closed down permanently, and dining out took on a whole new meaning. For months most of us couldn't even step foot inside a restaurant. And it took immense creativity on the part of some chefs and managers to figure out how to serve their menus in a to-go format.
For this very reason, my food reviews went on pause for several weeks this year. I didn't do a single review between March 25 and June 24. A whole three months. Wild.
Despite the gap, this year still produced some fantastic new restaurants and showed me some great places to grab a bite.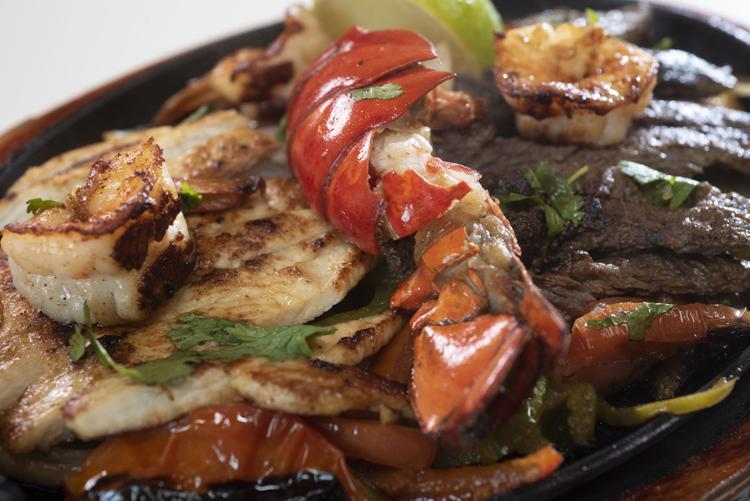 ADELE'S TEX-MEX
4.5/5 (Very Good/Excellent)
One restaurant that I thoroughly enjoyed eating at and reviewing this year was Adele's Tex-Mex in Brunswick. The unassuming, small white building across the road from Brunswick High School served me, what I still believe to be, the best burrito in Frederick County.
Adele's earned a 4.5 star rating not only for serving up some incredible Tex-Mex fare but for also incorporating some central American dishes into the menu like pupusas, the national dish of El Salvador. Not to mention everything came out with a healthy dose of cheese.
From the stringy, stretchy mozzarella-like cheese in the pupusas to the thick coating of melted cheese on top of the enchiladas and burritos, it was a dairy-lovers dream at Adele's.
I said then that the simple restaurant deserved the support of the entire county, not just Brunswick, and I hope that will continue into the new year.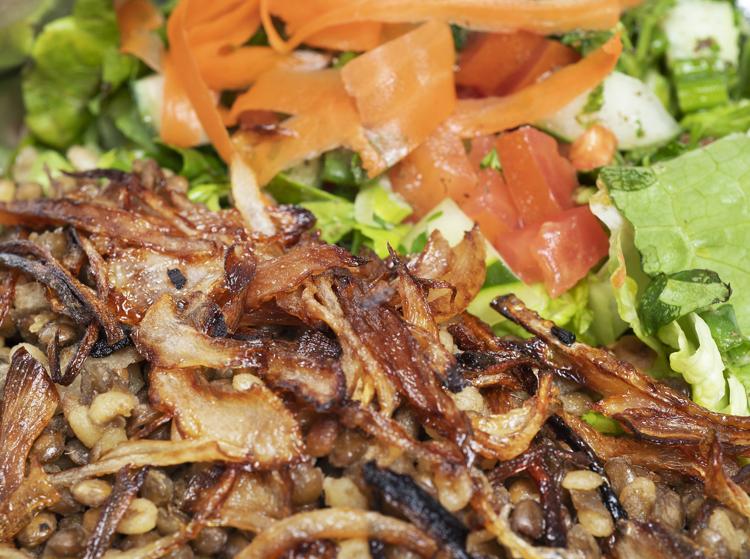 POTOMAC STREET GRILL
4.5/5 (Very Good/Excellent)
Brunswick seems to have a knack for hidden gems. Another restaurant that I tried all the way back in January and rated 4.5 stars was Potomac Street Grill.
I still can't believe that I actually reviewed Potomac Street Grill THIS year. It seems like a decade ago. But the taste of their excellent food is still fresh in my memory. Especially the rice.
So aromatic and flavorful with spices like cloves, cardamom and black peppercorns. I still think about it.
I was also delighted during my review to find that Potomac Street Grill served mujaddara — a Middle Eastern staple of cooked lentils and onions that can be hard to find here in the States.
But the absolute highlight of Potomac Street Grill was not the food but the staff. They were all so welcoming and friendly, I remember feeling like a long-time patron the first time I walked through the doors. If the pandemic continues and causes Potomac Street Grill to close, that is one restaurant loss I would most certainly grieve for.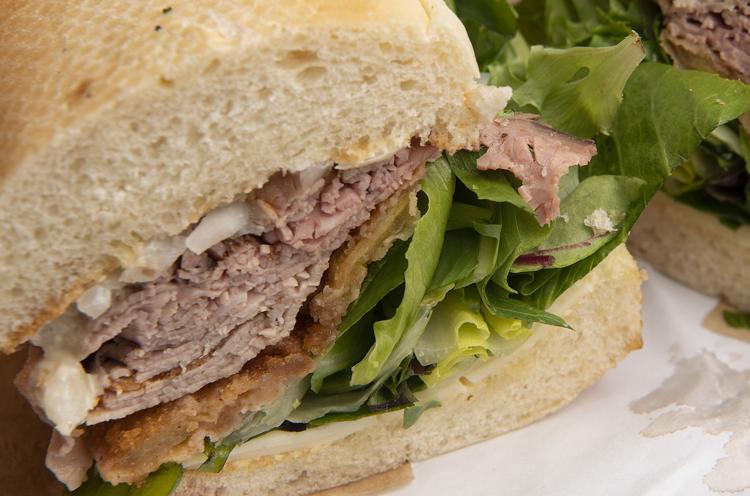 PUMPERNICKLE + RYE
4.5/5 (Very Good/Excellent)
This year also proved to be a win for eco-friendly dining. Pumpernickle + Rye, a modern deli in Urbana, showcased how restaurants can serve up great food while also protecting the planet.
All of their packaging is compostable — even their cutlery and coffee lids — and they have composting bins in their little seating area that allows patrons to separate their trash.
Their food is all locally sourced and there are plenty of vegan and gluten-free options on the menu. Serving up breakfast and lunch, Pump + Rye has proven to be an absolute hit.
I have continued patronizing them throughout the year and they seem to be busy every single minute they're open. I hope that continues in 2021 and more restaurants take on a similar eco-friendly approach.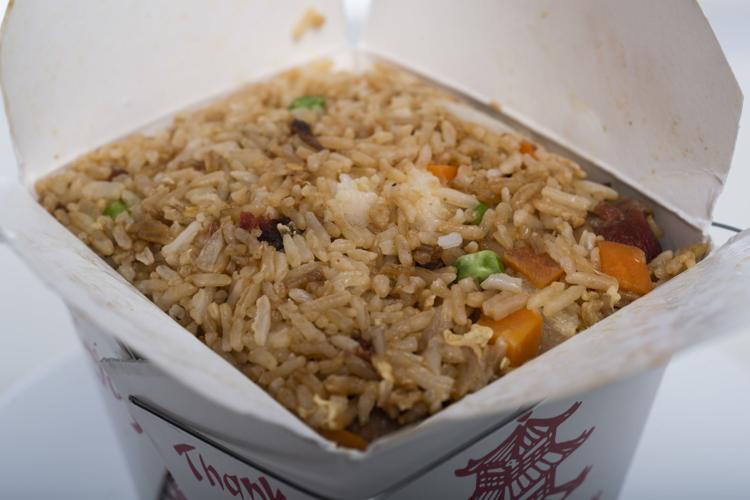 HUNAN GOURMET
For plant-based options this year, I was very impressed with Hunan Gourmet off West Seventh Street downtown.
Their ability to take popular Chinese dishes and make them vegan friendly was marvelous. Their vegetarian take on Hunan Beef was probably my favorite.
Although the texture of the "impossible" meat used wasn't the greatest, the flavor made up for it.
The dish is packed with shredded carrots, onions and some other veggies and has that sweet-tang of oyster sauce and a hint of Chinese Five Spice, while holding a lot of heat.
And Hunan Gourmet doesn't just excel in their "alternative" dishes. Everything from the restaurant's regular fried rice to Singapore noodles was high quality and they proved to be a perfect spot for take-out in the area.
Katryna Perera is the food reporter and critic for the Frederick News-Post. A longtime "food enthusiast" she has taken cooking classes both domestically and internationally and is continuously following food trends and restaurant openings. She also briefly studied food reporting while attending Columbia University's Graduate School of Journalism.
Follow Katryna Perera on Twitter: @katrynajill; on Instagram: @kjp_eats.