In the days before Amazon and internet sales, most people who wanted to go Black Friday shopping would purchase the nearly 4-inch-thick Thanksgiving Day newspaper stuffed with circulars.
And when dinner was finished, the circulars were spread over the dining room table and the planning would begin. Who has the best deals? Who was giving away special gifts if you're in line? What times did the stores open?
At 4 a.m., shoppers would arrive to stand in line in the cold just to be the first in line to get deals. Some lines would be a little more courteous than others. At the end of a long day, shoppers leave the stores with aching sore feet and arms filled with packages and bags.
For those who don't like crowds, it may be hard to understand why in the days of online Thanksgiving Eve deals, next-day delivery by retailers like Amazon and deals on Cyber Monday, why anyone would want to shop on Black Friday.
But some still do, including three locals who shared what they love about the biggest shopping day of the year. Not everyone gets in the spirit, though. In fact, one local celebrates her own anti-Black Friday. Here are their stories.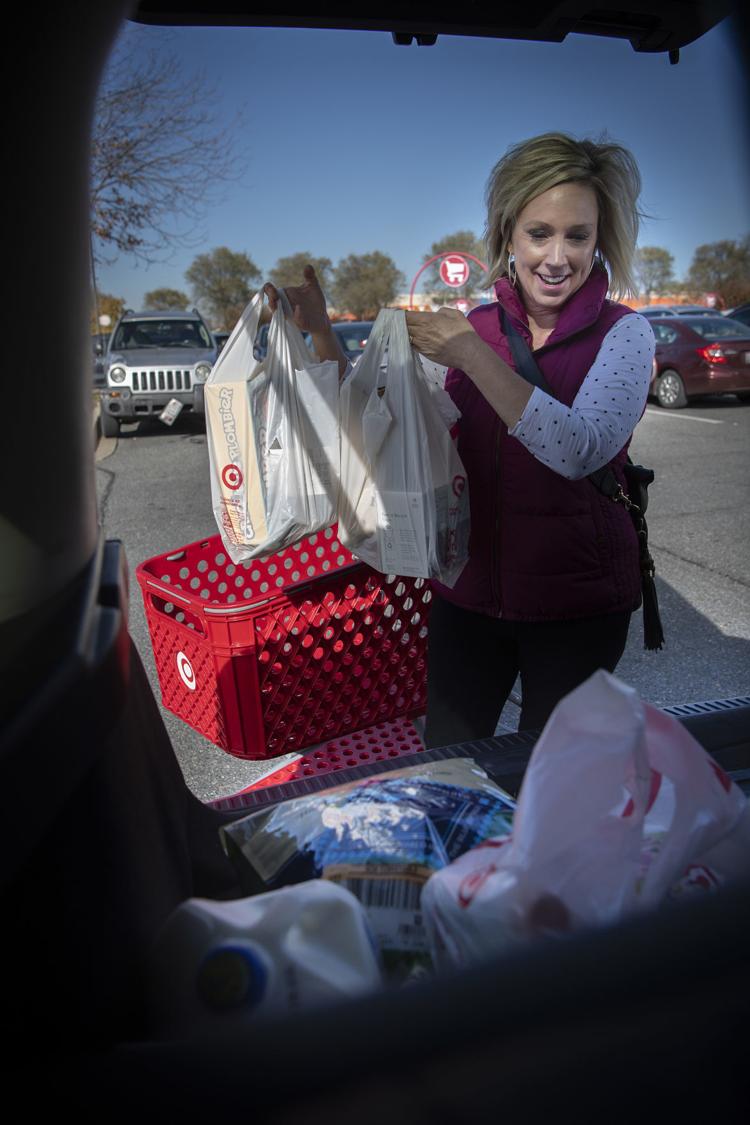 Cindy Burdette, 48, of Middletown, is usually working as a registered nurse on Black Friday.
Although she loves what she does, Burdette has been known to switch a Black Friday shift every now and again so she can get out and find some bargains. She said she tries to be out the door at least by 5:30 a.m. for shopping, but has known to leave even earlier.
"One year we got up to 4:30 and didn't get home until quarter-after 10 at night," she said.
Burdette calls herself a "weirdo" because she loves being out in the crowds that morning.
"I find it exciting. I like the hustle and bustle of things, and I like to see the stores decorated," she said. "I feel I'm probably a people person while most people like to avoid all of that. I like it. I don't know why."
Her best bargain she's ever had was an iPad she bought one year for less than $100 when Apple first released the product.
"It was a good deal and it was one you had to be there by 6 o'clock in the morning," she said.
Black Friday also gets her into the holiday mood.
"It's a nice time of the year and just seeing the decorations and the feeling in the air," she said.
Unlike some people who like to plot where they plan to go, Burdette is a fly-by-the-seat of her pants shopper. She said she goes to whichever stores she wants with a list of people to buy for and purchases on the spot.
"I don't really have a plan in general," she said.
This year, she's on the hunt for a watch her 5-year-old daughter wants for Christmas.
Those who are venturing out this Black Friday, Burdette offered some words of advice: "Be patient. Be kind, there are a lot of people going to be out and about. Be prepared to take your snacks and your water. The bathroom lines are going to be long. The food lines are going to be long. To pay, the lines are going to be long. Expect it. If you can't handle that, it's best to stay home."
Leda Harris, 31, of Walkersville, started Black Friday shopping about 10 years ago.
It began as a family tradition that she expanded to friends. Today because her family is military and has moved out of the area, Harris said she has one friend she goes out with regularly.
And she usually doesn't even wait until Black Friday morning but starts when some of the shops open up Thanksgiving evening.
"We go out shopping from before the stores open until morning and then I usually go out the next day," she said.
And it's not just the super deals that get Harris out and about for shopping.
"I like the deals," she said, noting that she always gets the deals she wants. "The chaos is my favorite part. I used to love when the stores would open all at one time and you would hear the managers of all the stores yell 'No running' when it first opened."
Harris said Black Friday isn't as bad as what people think it is when it comes to chaos. Her best deal was a portable dual-screen car DVD player she got for $40, when it usually retailed for about $300.
Harris said she began keeping an eye out for online flyers in October, and has been planning ever since.
"I have maps for every store in Frederick County and where they are going to put their sale items," she said. "Then I will pretty much have the ads memorized by the week before Thanksgiving."
She also has about 50 spreadsheets of what she wants to buy for in-store, in priority order with her most priority gifts noted.
"People say I'm obsessed," she said.
Harris said she's not this level of organized in any other part of her life except when it comes to her shopping.
"I just loved the chaos of it and became more focused on it," she said.
She usually starts at Walmart before heading out to "every other store in Frederick County." She does about 20 to 30 stores for the day, wrapping up at 4 a.m. Black Friday morning before going back out again later Friday afternoon for five hours after a short rest.
Harris offered some tips to Black Friday shoppers.
"Make sure you know what you want," she said.
Larger stores like Walmart will let shoppers in before the actual sales start, she said, so take that extra time to walk the store and look for what items are on your list.
"Be strategic and plan ahead," she said.
And, she said, don't drink a lot before shopping.
"Pee breaks kill your shopping time."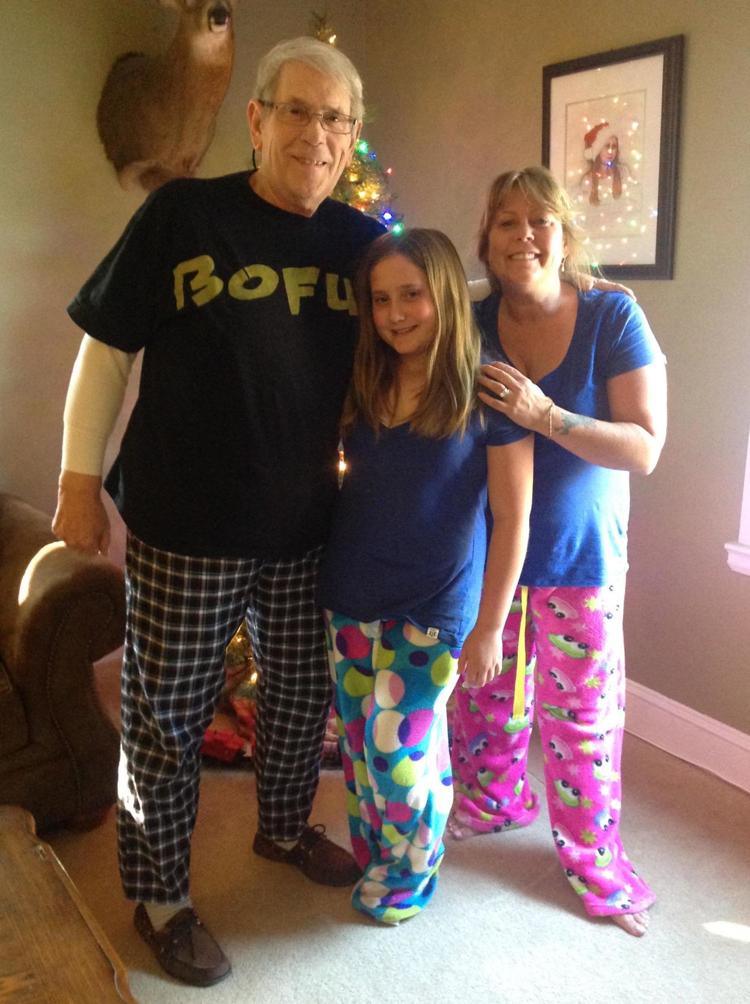 Lauri Kirby of Middletown isn't a fan of the Black Friday crowds. That's why she has made a tradition of staying home.
"It just evolved from me trying to get out doing the Black Friday shopping," she said. "I used to work retail back in the day and my very first Black Friday, I didn't know how crazy these people were."
While working at a discount-clothing store in Aspen Hill during her teenage years, Kirby said women were trying to pull boxes out of her hand while she was trying to restock.
"They were like wolves," she said.
Later, she worked in the restaurant business and would often have to work a Black Friday shift. She said one half would tip handsomely, the other half were bad tippers.
As an adult, Kirby, 54, said she would often be in charge of cooking her Thanksgiving Day meal at home for her family.
"I'm baking pies a week in advance. Helping clean up houses," she said. "After doing all of that and lack of sleep for days doing this stuff, you want me to go shopping with people at 3 o'clock in the morning?"
So Kirby dubbed Black Friday her day of rest. When her daughter Hannah, now 17, was young, they made a tradition of putting on matching pajamas and spending the day at home decorating.
Kirby said they have a list of silly rules, which includes not leaving the house all day or getting out of their pajamas. Although once she had a Christmas light emergency and had to break the rule. But she she said never got out of her pajamas, just threw on a jacket.
One fond memory she had was when her dad (and longtime Washington Post columnist) Ken Denlinger stopped by their house for oyster stuffing she had made especially for him.
"I told him, 'Well, you know you got to wear your pajamas?" she said.
And he did. It's a special memory for Kirby since her father passed away in 2015.
As her daughter has become a teenager, and Kirby now has a grandchild from her 32-year-old son, the tradition continues of at least putting up the Christmas decorations.
"It's a silly tradition and we have a lot of fun," she said.
For Kirby, she enjoys staying home and has no plans of changing her tradition.
"I've never seen any flyer in the paper worth me getting up that early," she said.
Cynthia Dorsey-Johnson of Frederick usually spends Black Friday as a sales associate at Chico's at Westview Promenade.
It's a day that the 65-year-old actually looks forward to.
"It's just a day of great sales. People are coming in excited to buy gifts for each other and their family and friends," she said.
Dorsey-Johnson said she "loves seeing people getting excited about the deals that they're getting."
And she enjoys being a sales associate, especially on Black Friday.
"I like showing new products coming into the store," she said.
For Black Friday 2019, Dorsey- Johnson has the day off.
"This year I want to go shopping with my grandchildren," she said.
Dorsey-Johnson's four grandchildren range in age from 12 to 22. Because they can shop locally anytime, she plans to take them shopping at the Gettysburg Outlets.
"It's something we haven't done in a while since they were little," she said. "When they were little I would take them out to Walmart in the crowd and they would get excited to find things for each other."
Now that they're older, Dorsey-Johnson said she wants to "teach them new traditions about giving to others."
She said some of those new traditions include "not expecting for Christmas, but to be kind and to give to others."
"Think of others who might really need something," Dorsey-Johnson said. "Make sure your heart is in the right place. That's important these days."
Follow Crystal Schelle on Twitter: @crystalschelle.