Although Mother Nature has been taunting us with a heat wave these last few weeks, fall is in full swing.
October is my favorite month. Not only is it my birthday month, it's a month filled with things to do that make you want to enjoy the weather — however hot or cold it is.
That's why this week is a mixed bag of autumnal goodies — a jack-o'-lantern walk, a reggae festival and an event that celebrates knitters.
Get out and explore Frederick County, my friends!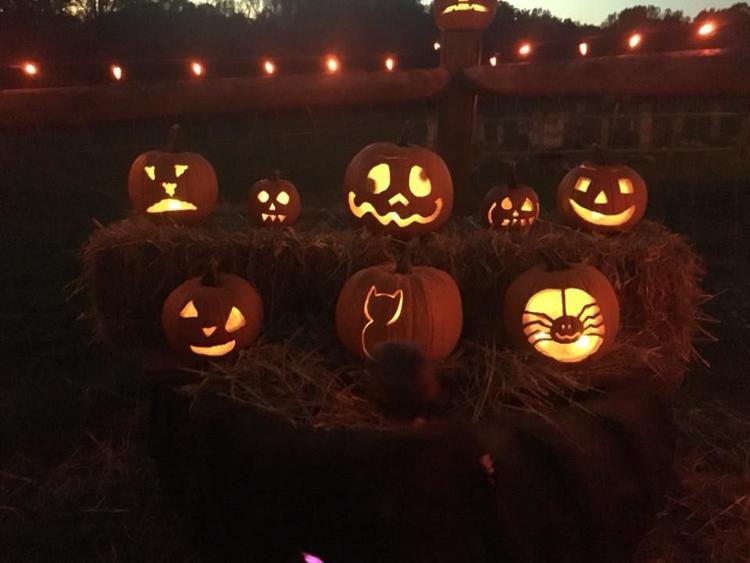 Green Meadow Petting Farm Trail of Jack-O-Lanterns
When: 6 to 10 p.m. Oct. 11-12, 18-19, 25-26; trail opens at 6:50 p.m.; last admission is at 7:30 p.m.
Where: Green Meadow Petting Farm, 10102 Fingerboard Road, Ijamsville
Cost: $10 cash or $10.50 for credit per person, includes a small pumpkin
Contact: Find Green Meadows Petting Farm on Facebook or call 301-865-9203
Why you should go: It's October and it's about jack-o'-lanterns, what is more to ask? This year there is an expanded trail of lights, fire pits and an animal barn with more than 250 animals to pet. There are things to purchase, wear and eat as well. Oh, and you get to milk a cow!
Don't leave without: Splurging for a wagon ride that begins at 7 p.m. Be sure to enter the pumpkin carving contest where there will be prizes offered!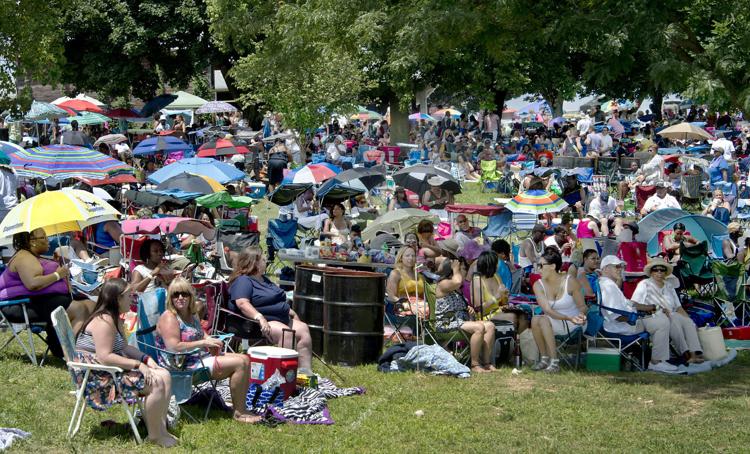 Autumn Reggae Wine and Music Festival
When: 10 a.m. to 6 p.m. Saturday, Oct. 12, and Sunday, Oct 13
When: Linganore Winecellars, 13601 Glissans Mill Road, Mount Airy
Cost: $25, $20 active duty,designated driver and ages 18-20
Why you should go: The festival claims to be the longest-running festival in the Mid-Atlantic and there's a reason why the event continues to attract fans every year. There is stellar reggae, lovely wine and vendors to spend your day at Linganore.
Don't leave without: Dancing to the music! Saturday's lineup is Reggae All-Stars, ShangoBand and Image Band. Sunday's line up is Ras Slick, 9 Mile Roots, and local favorite Jah Works. Oh, and rumor has it that there is fabulous wine.
When: 10 a.m. to 5 p.m. Saturday, Oct. 12
Where: Frederick News-Post, 351 Ballenger Center Drive, Frederick
Cost: Free in advance if registered by Oct. 11; $5 at the door or $15 for VIP experience in advance only
Why you should go: If you love to knit or crochet this is the place to find all your supplies, talk with others who enjoy the same hobby and shop at more than 65 vendors. The new VIP tickets allow for early admission. After all, sweater weather is nearly here to stay.
Don't leave without: Signing up for one of the classes such as the Hedgehog Pompom Class 10:30 a.m. to 12:30 p.m. or Needle Felted Owl Class from 1:30 to 4:30 p.m. Be sure to make time with Al the Alpaca.
Follow Crystal Schelle on Twitter: @crystalschelle.